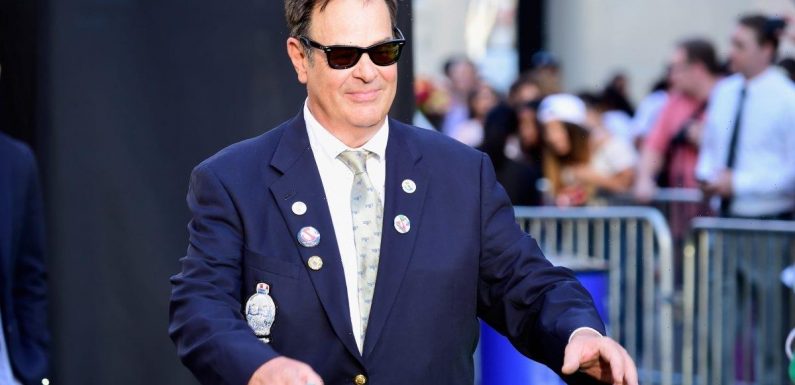 Dan Aykroyd is one of Hollywood's funniest men. The actor rose to fame as one of the original cast members of the NBC sketch comedy series Saturday Night Live. After leaving the show in 1979, Aykroyd went on to have a successful career with smash hits such as Ghostbusters and Trading Places. Although mostly known for his comedy work, Aykroyd is also great at dramatic roles. One of his dramatic roles came in the 1991 film My Girl, which he almost lost to his former Saturday Night Live co-stars.
These 'Saturday Night Live' stars were considered for Dan Aykroyd's 'My Girl' role
Aykroyd wasn't the first choice to play Harry Sultenfuss in My Girl. In fact, several other actors were in consideration, many of whom worked with Aykroyd on Saturday Night Live. The top two picks were Steve Martin and Bill Murray. Like Aykroyd, Martin and Murray were known for doing both comedic and dramatic roles. Unfortunately, scheduling conflicts kept Martin and Murray from signing on.
Another actor whose name was added for consideration is Chevy Chase. However, the director Howard Zieff took Chase out of contention because he felt the actor wouldn't be good in a dramatic role. After seeing the actor's performance in Driving Miss Daisy, producer Brian Grazer threw Aykroyd's name into the mix. Without Grazer's help, Aykroyd might not have been cast in the movie.
The premise of 'My Girl'
My Girl reunited Aykroyd with his Trading Places co-star Jamie Lee Curtis, who played Shelly DeVoto, Harry's love interest. Anna Chlunsky plays the lead character Vada Sultenfuss, and Macaulay Culkin was cast as her friend Thomas J. Sennett. The coming-of-age drama film follows Vada's life growing up in Pennsylvania.
Vada is raised by her widowed father, Harry, who runs a funeral parlor out of the family's home. Vada has a fear of death, which is showcased throughout the film, and she worries that she was responsible for her mother dying during childbirth. From the beginning, it's shown that Vada and Harry don't have a close relationship. When Harry and Shelly began dating, Vada is upset. Vada hangs out with her friend Thomas J, who is allergic to everything, to escape the changes at home.
Thomas J has a crush on Vada, and during one of their outings, they share a kiss. Wanting to do something nice for Vada, Thomas J goes into the woods to search for her lost mood ring. During his search, he accidentally kicks a beehive on the ground. Tragically, Thomas J dies from an allergic reaction to the bee stings, and Vada grieves over her friend.
The film ends with Vada coming to terms with Thomas J's death. She also repairs her strained relationship with Harry and Shelly.
'My Girl' was a success
Although My Girl received mixed reviews, the film was a box-office success, earning $121 million. Nearly three years after the first movie, the sequel My Girl 2 was released. Aykroyd, Chlumsky, and Curtis reprised their roles as the Sultenfuss family. Joining the cast was Austin O'Brien, who plays Vada's new friend Nick Zsigmond.
My Girl 2 didn't experience the same success as the first movie but is loved by fans. The films will also have a chance to gain new fans. According to Pop Culture, My Girl and its sequel are many films coming to Netflix this month. Streamers will have a chance to see the incredible acting from this tearjerker.
Source: Read Full Article