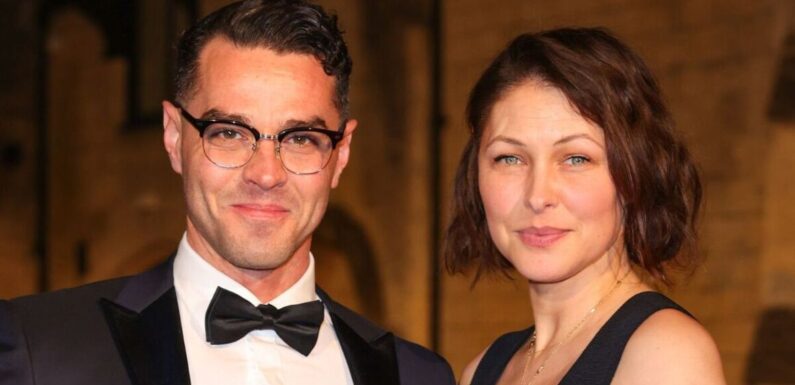 Emma and Matt Willis chat about marriage:
Appearing on Thursday's instalment of Good Morning Britain, the duo spoke to hosts Ben Shephard and Susanna Reid about their upcoming 100km charity trek.
However, the conversation quickly turned to their relationship as Susanna highlighted how close they still remain after 15 years of marriage.
Touching on their close bond, the ITV host mentioned their recent BBC documentary where Matt opened up about his struggles with addiction and the support he received from Emma.
She commented: "It's incredible what you've already overcome together and how strong and close you are."
As Emma jokingly replied she likes a challenge, Matt laughed before confessing it hasn't always been smooth sailing.
READ MORE:The Repair Shop expert speechless as guest cries over WWII prisoner sculpture
He said: "I think most marriages go through rocky patches and ups and downs.
"Luckily, we've come out the other side of those and it has just made us stronger."
Interjecting, Emma told the hosts: "We quite like each other still as well, which helps. We still laugh at each other and still get annoyed with each other, he's alright."
Highlighting the fact they've been together for a decade and a half, Ben questioned how they think they've managed to stand the test of time.
Don't miss…
Ruth Langsford shuts down 'feud' rumours with Loose Women co-star[ITV]
Coronation Street fans gobsmacked by Charlotte Jordan's real accent[SOAP]
Love Island's Mitchel left reeling as rival shares unexpected kiss with Molly[LOVE ISLAND]
Calling the documentary incredible, he asked: "Is it being able to share that sort of complicated life issues that means that the bond is stronger?
"Is it giving each other space to go off and do whatever you need to do separately?"
Confessing she's not entirely sure what the key to a long marriage is, Emma told Ben the main part is working hard at it and being patient with each other.
Laughing, she added: "On both sides! It's not just one-sided. I suppose understanding and communication."
We use your sign-up to provide content in ways you've consented to and to improve our understanding of you. This may include adverts from us and 3rd parties based on our understanding. You can unsubscribe at any time. More info
In Matt's documentary, viewers saw Emma break down in tears over fears her husband would relapse like he did once Busted had reunited.
After eight years sober, the pop star slipped back into his addiction, however this time the couple had three children in the mix.
Confessing it was really hard for Emma, viewers saw her overcome with emotion as she candidly opened up about her worry it would happen again.
Revealing Matt didn't speak much about his struggles before filming the documentary, she commented: "You live in it so much when it happens that once you're through it, it's such a [bleeping] relief that you don't want to go back and talk about it."
Good Morning Britain continues weekdays on ITV from 6am.
Source: Read Full Article