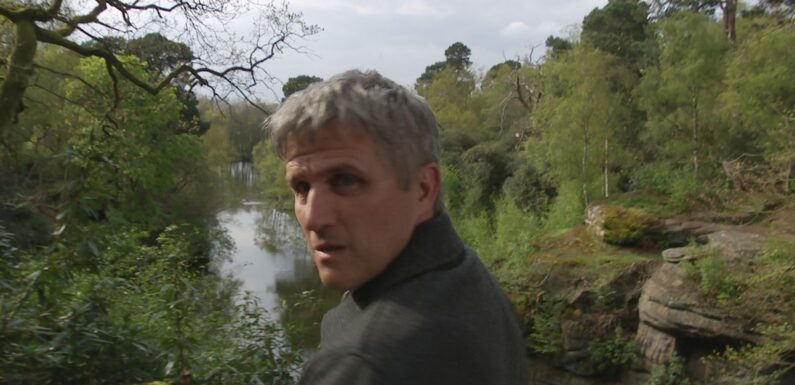 Emmerdale star Wiliam Ash has opened up about his initial reaction to a new gripping storyline which sees Caleb Milligan get attacked by a mystery figure.
The 46-year-old actor made his debut as Cain Dingle's long lost brother in December last year.
However, Caleb may meet his grisly end in upcoming scenes after being pushed over a ravine.
READ MORE: Emmerdale Nicky star's life – gorgeous girlfriend, massive family and David Beckham link
With Cain (Jeff Hordley), Leyla Harding (Roxy Shahidi), Will Taylor (Dean Andrews) and Mackenize Boyd (Lawrence Robb) all out for revenge, fans will have to wait and see who tried to kill the latest village bad boy.
Opening up about whodunnit drama, William told Daily Star and other press: "I found out about it I think just before we were doing the whole thing when he's trying to take over from Home Farm, so I knew it was going to be from the fallout of that.
"I knew there'd be quite a few people it could be but I was excited about it because it's always nice to throw that out there that there's potential for this character who's just come in to be killed off.
"It's good and the conflict which can rise from that and the potential who it could be, I was excited by it."
William went on to share what it was like filming the moment Caleb got pushed.
"We had two days so we had plenty of time to do it all.
"In terms of the danger of it, everyone was quite worried because I had a harness on and I was quite near to this edge.
"It was thrilling. I'm not great with heights but I felt safe."
Teasing whether or not Caleb will be out for revenge on his attacker if he survives the horrific fall, William teased: "His whole life he's held this grudge with his family so he is one of those people who will hold a grudge for a while.
"Someone tried to kill him essentially so the gun's loaded for whoever that person is."
Emmerdale airs weeknights on ITV1 and ITVX at 7.30pm
For the latest breaking news and stories from across the globe from the Daily Star, sign up for our newsletter by clicking here
Source: Read Full Article