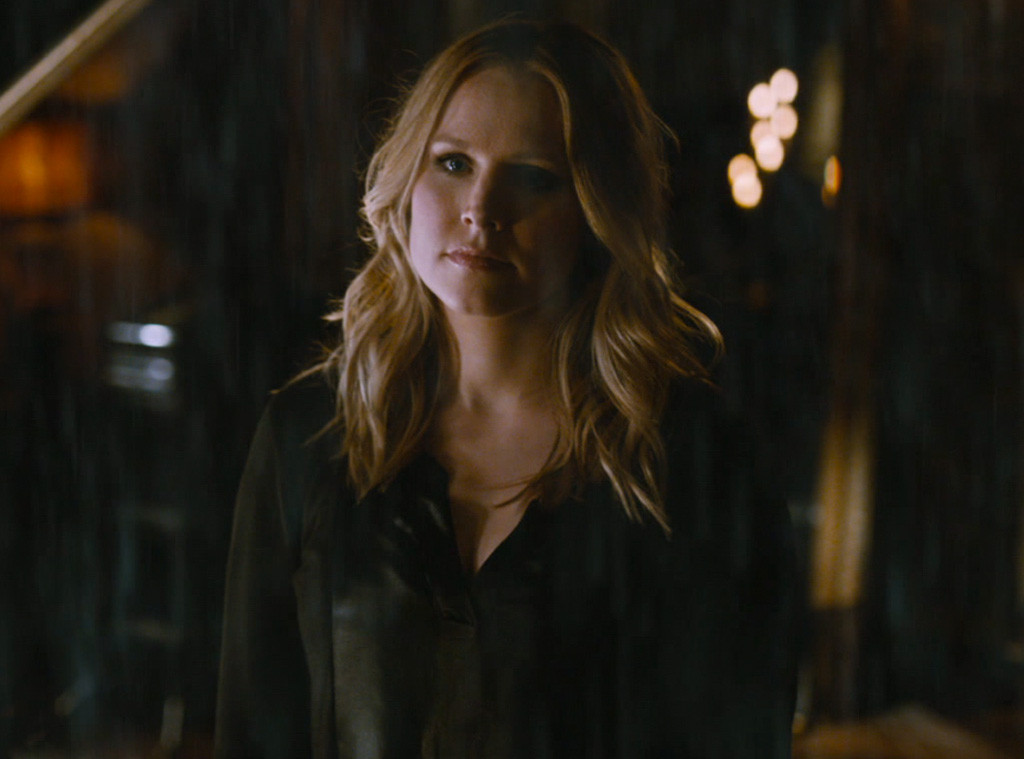 Warner Bros.
Veronica Mars will never leave you. The beloved three-season series that came back on the big screen thanks to a partially fan-funded flick is returning to its TV roots with an eight-episode limited series on Hulu. Kristen Bell is back as the titular private detective with series creator Rob Thomas penning the new adventures of the snarky sleuth.
Plans for a second Veronica Mars revival (we consider the movie the first one) have been in the works for some time, with both Thomas and Bell voicing their desire to return to the character, specifically as a limited TV series. Bell currently stars in NBC's The Good Place and Thomas is shepherding iZombie's final season on The CW.
So, where do we find Veronica Mars when she returns to Hulu? A lot of details are already out about the new series. Let's break it down, Neptune style.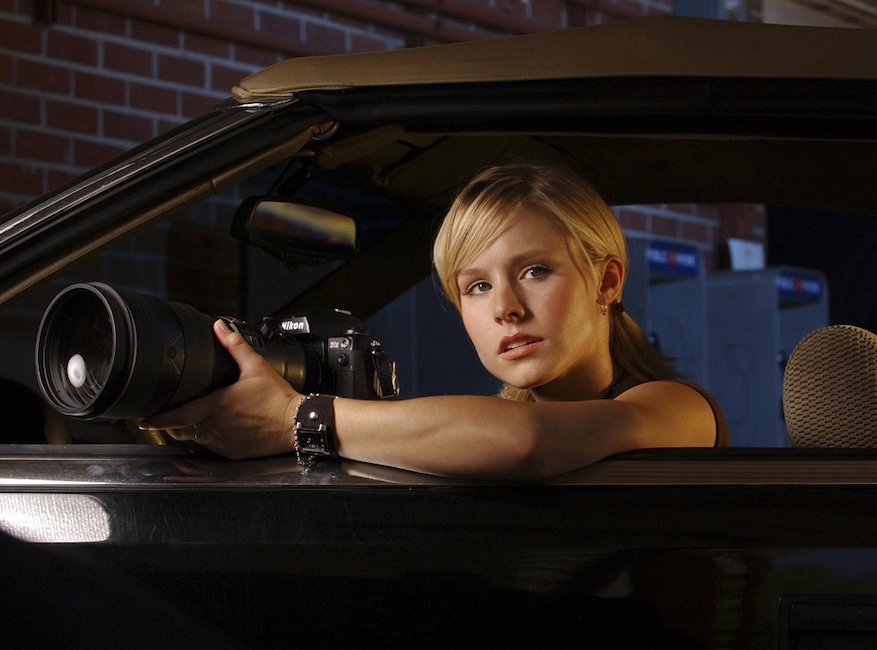 Warner Bros. Entertainment
The Premiere Date

The new series is eight episodes and will premiere in 2019. As part of the deal between Warner Bros. and Hulu, all three seasons of the original show and the 2014 movie will be available to stream summer of 2019.
Joining Thomas and Bell as executive producers are original series veterans Diane Ruggiero-Wright and Dan Etheridge. Thomas is penning the first script.
Warner Bros. Entertainment
The Story

The official logline: "Spring breakers are getting murdered in Neptune, thereby decimating the seaside town's lifeblood tourist industry. After Mars Investigations is hired by the parents of one of the victims to find their son's killer, Veronica is drawn into an epic eight-episode mystery that pits the enclave's wealthy elites, who would rather put an end to the month-long bacchanalia, against a working class that relies on the cash influx that comes with being the West Coast's answer to Daytona Beach."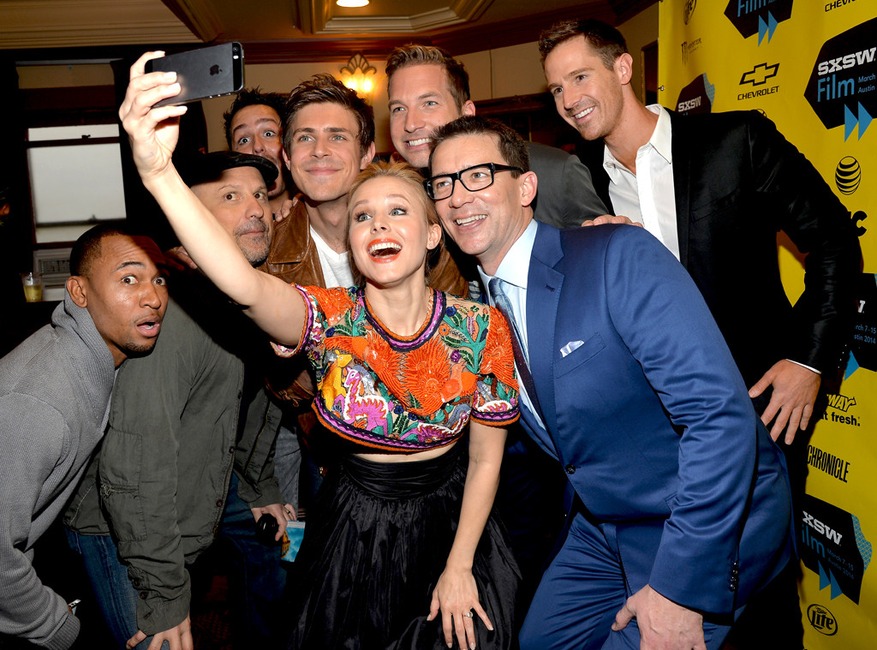 Michael Buckner/Getty Images for SXSW
Returning Faces?

So far the only confirmed cast member is Kristen Bell, but like the movie, you can expect some familiar faces to return to the world of Veronica Mars. The show also starred Percy Daggs III, Enrico Colantoni, Chris Lowell, Ryan Hansen, Jason Dohring, Tina Majorino and Francis Capra.
Article continues below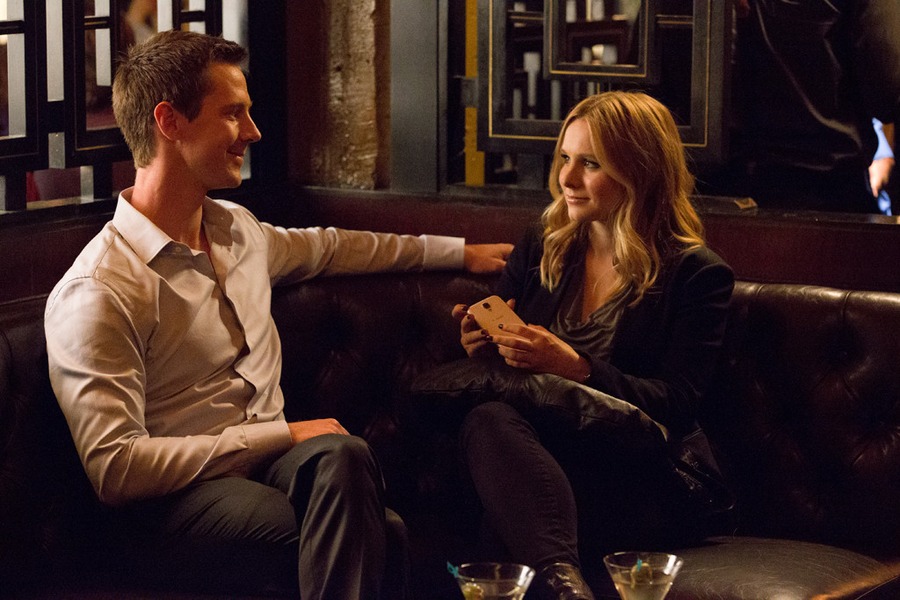 Warner Bros. Home Video
This Isn't a Book Adaptation

The events of the series start five years after the movie. And if you think the plot sounds familiar that's because there was a similar one in the novel The Thousand Dollar Tan Line, a book that came out after the movie co-written by Thomas. "Like The Thousand Dollar Tan Line, the mini-series will be set against a Spring Break backdrop, but TDTL is NOT the story we're telling. We're five years after the movie. Books are 98% canon. Pony is included. Marcia Langdon is police chief. Spoiler: Neptune finally incorporated," Thomas tweeted.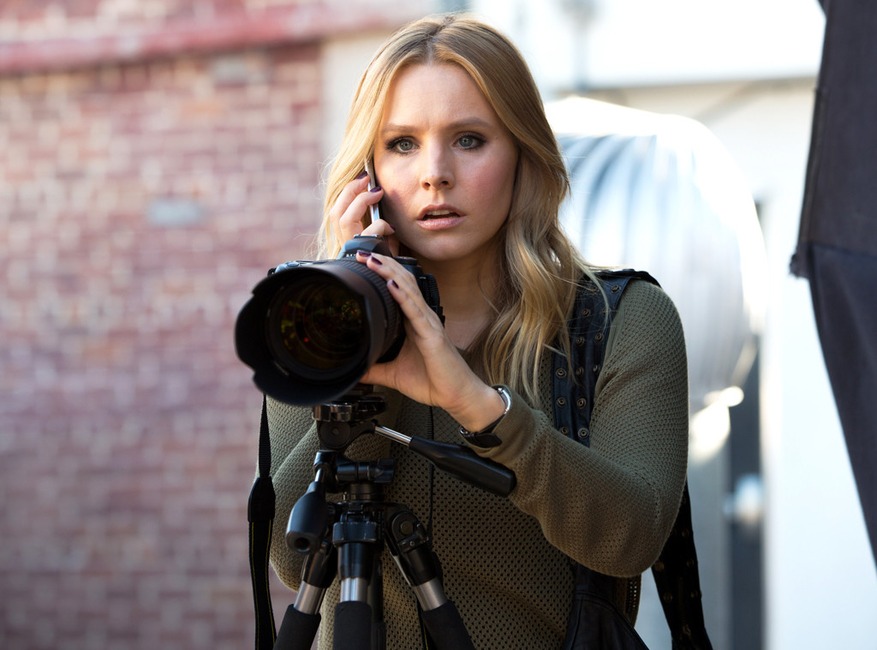 Warner Bros. Entertainment
Nostalgia? So 2014

On Twitter, Thomas reiterated what he previously told E! News. "I will say this: the movie was nostalgic. The Hulu limited series isn't going to be. Hardcore So-Cal noir. One big case. Eight episodes to tell the story. This is a detective show."
"If we get to do it again…I think the way to make it survive is to—If the movie was kind of a love letter to the fans, anything that comes from now on, I think, is going to be about the kickass mystery…If we get to do it again, that's what I want to deliver," Thomas told E! News in summer of 2018. "I want to make Veronica the first name in female detectives. I have no designs on supplanting Sherlock Holmes, but I would really love Veronica Mars to be—when I think female detectives, that's who I think of."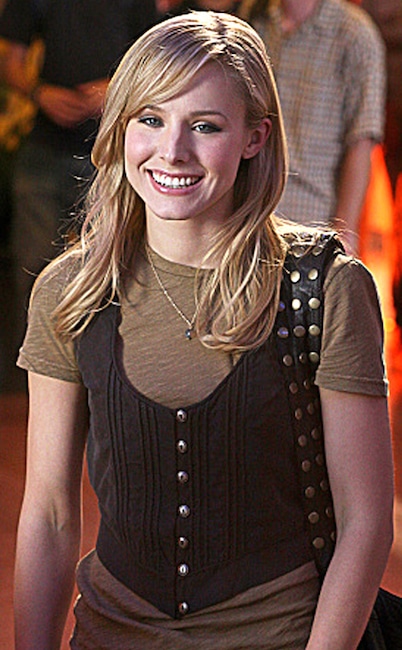 Mike Ansell/ The CW
Veronica Mars Forever?

In the world of remakes and reboots, Thomas plans to stick to reviving Veronica Mars.
"What I'm hoping for is that after I retire, some quality young writer wants to remake it and send me checks that's the dream there," Thomas told E! News. "I can't imagine doing it without Kristen in my professional lifetime. I mean, never say never, but I think if I'm not doing it with Kristen, it means that Kristen no longer wants to do it. And Kristen has said she's willing to do it until it's Murder, She Wrote. As long as she holds to that, then I think I want to keep doing the Kristen Bell version, if there's an opportunity."
Article continues below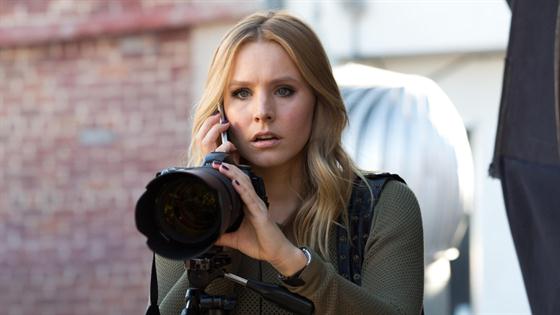 Be sure to come back to E! News for all your Veronica Mars related news.
Don't miss E! News every weeknight at 7 p.m., only on E!
Source: Read Full Article