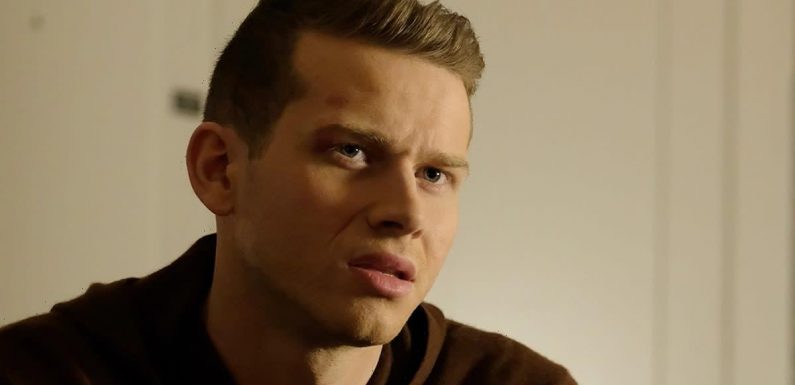 Somebody call 9-1-1! Season six has returned – and Evan 'Buck' Buckley (Oliver Stark) is fighting for his life after being struck by lightning. The shocking cliffhanger saw Buck rushed into the ambulance by his 118 crew after Eddie Diaz (Ryan Guzman) raced up the ladder, screaming Buck's name, to get him down from the harness.
With Chim (Kenneth Choi) performing CPR, and Eddie driving the 118 to the hospital, it remains unclear what condition we will find Buck in when episode 11 opens. But for showrunner Kristen Reidel, this moment has been building since the very beginning of season six back in September.
Exclusive: 9-1-1 star Oliver Stark answers fan questions on TikTok, reality shows and photography
WATCH: 9-1-1: Take a ride down season 6 lane
"Very early at the start of the season, I believe it was writer Juan Carlos Coto who pitched it to me that Buck dies as part of his journey of self discovery," Kristen told HELLO!, adding "that a death experience would give him some insight and wisdom into himself and help accelerate his journey for himself".
"So, the plan was always that Buck was going to die and the question becomes, 'When?' Then in Los Angeles we had our lightning storm a couple of months back and it just felt like this was the opportunity."
Buck's year of saying yes began in season six episode two when a patient at a Happiness Convention died despite Buck's best efforts. The firefighter has spent his entire life looking for meaning, after growing up in a home with parents who largely ignored him – he later discovered he was a saviour baby who did not work – and travelling the globe working odd jobs.
Earlier in season six he chose to say yes to a sperm donation to an old college friend and his wife who were struggling to conceive.
Exclusive: 9-1-1's Oliver Stark opens up about vulnerability and why it's okay to cry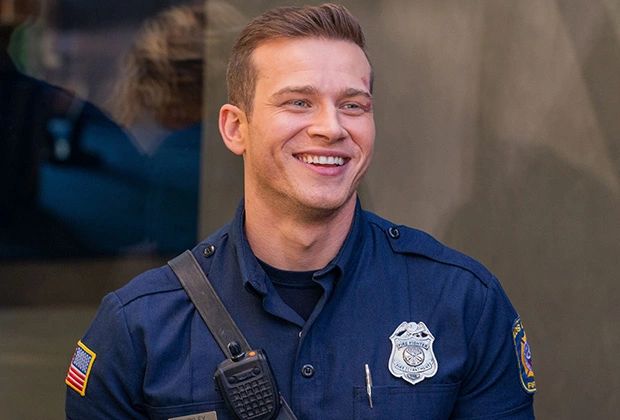 Buck has been left fighting for his life
But as Buck hangs from the ladder, the final scenes see the rest of the 118 struggling to continue their jobs and rescue one of their own.
Over the past five seasons we've seen Buck screaming for Eddie and running to help save his life, but it's the first time on screen we've seen Eddie do the same for Buck.
It was not intentional on the writers' end though, with Kristen sharing: "Eddie was always operating the controls, and we just always felt like because he was there, he was going to be the one who ran up the ladder. But we couldn't plan for that performance, that was just a great performance that Ryan gave us on the day."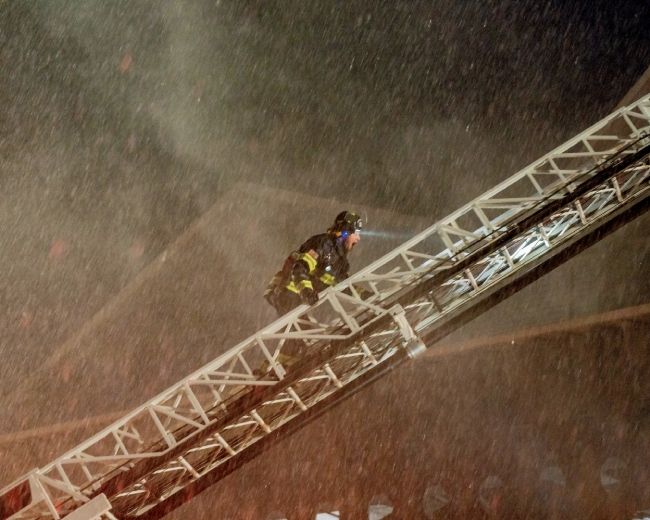 'That was just a great performance that Ryan gave us on the day'
"Everybody was affected by that moment and had a great reaction. We write these scripts and we read them a million times and we're in meetings about them, but sometimes when you see it all come together… it still hits me," she said.
Oliver, who stars as Buck, agrees, telling HELLO! that "Buck is a character who wears his heart on his sleeve and anybody that he loves who is put in those kinds of precarious positions… he's going to run towards them and put himself in the line of fire".
"Eddie, as we've seen over the years, has been more of a stoic character, and it's nice to see that broken when Buck is put in this position," he continued. "But I don't think that's necessarily something that we have purposely played into here, it's just the nature of the scene that this is literally life and death."
Kristen added: "Buck is, in a lot of ways, connected to all of these characters in interesting and important ways, and so everybody has a reaction to seeing him get hit by lightning. Buck is the center of the wheel, he has these little spokes that go out to all the other parts of the universe. Plus the 118 have all watched him grow up."
WATCH: 9-1-1: Oliver Stark details Buck's relationship with Bobby
Another character that Buck has a close connection to is Captain Bobby Nash. Since the series' first episode we've seen Bobby reluctantly become a mentor to a young man desperate for connection, all of which leads to this point now; in a tender scene midway through the episode it is Buck, now older and slightly wiser, who can be there for Bobby – and even receive the secret ingredient for Bobby's famous chili.
"This relationship is, personally, one of my favorites because it's a father who lost a son, and it's a son who felt like he never had a father," says Kristen. "These two characters are both in very different places now than when we first met them and a huge part of that is because of each other.
"There definitely was a feeling – because Bobby has just had a loss [of Wendall] – that Buck would want to be there a little bit more, to check on him. Buck has opened Bobby up in ways that other people would never have been able to achieve, and I think that Bobby has helped Buck mature and come into his own. I love seeing that relationship as it continues to develop."
Exclusive: 9-1-1: Lone Star's Ronen Rubinstein weds Jessica Parker Kennedy in intimate farm wedding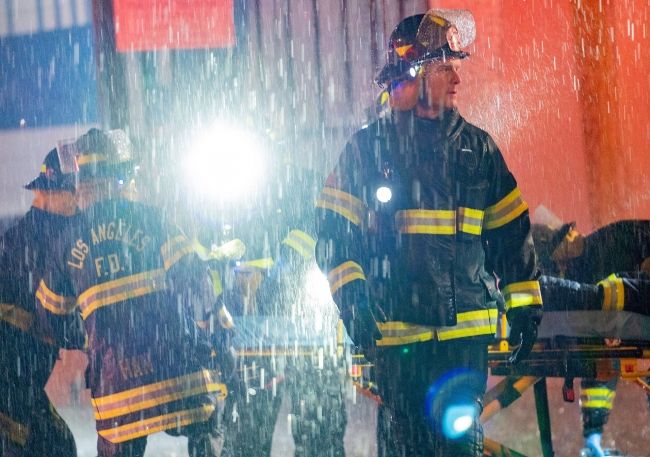 As for what comes next for the 118, "in the immediate aftermath we'll be spending some time in the hospital waiting to see how Buck is doing, and waiting to see if he's going to be okay," says Kristen.
"But for Chimney, he was literally the guy who was about to go up the ladder, and so there's a feeling of, 'This could just as easily have been me,' and that maybe makes him look at his life in a slightly different way.
"[He realizes] that at any moment anything could happen but to literally see that play out in front of you? It hits you differently."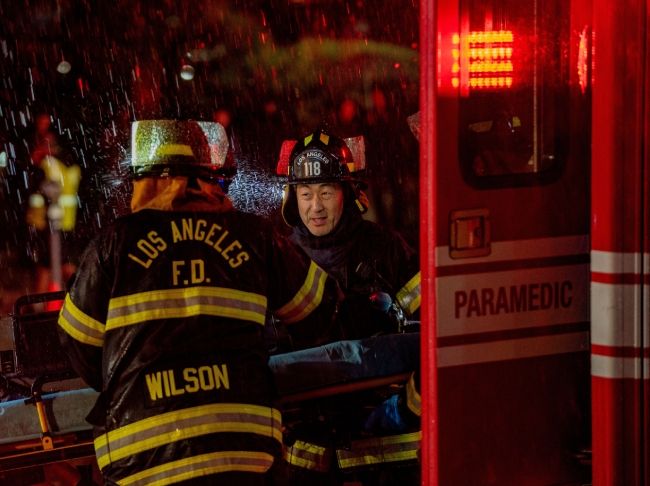 Chimney will begin to 'look at his life in a slightly different way'
Episode 11 will be "a type of episode that we've never done before", which Kristen shared with HELLO! at the end of 2022.
Oliver describes the scenes as "a weird, alternate reality where he's somewhere between life and death and from that realm, he's able to take a look at what his life has been, what his life is and maybe what he wants his life to become."
For Kristen, there were no concerns with doing something different – "we have a wonderful cast that is knowledgeable and talented and I don't feel like I have to tell them anything" although she did make a point of calling Oliver "to let him know that he wasn't actually dead and had been written off the show, because we've made that mistake before!"
9-1-1 airs on Fox on Mondays at 8/7c
Read more HELLO! US stories here
Source: Read Full Article