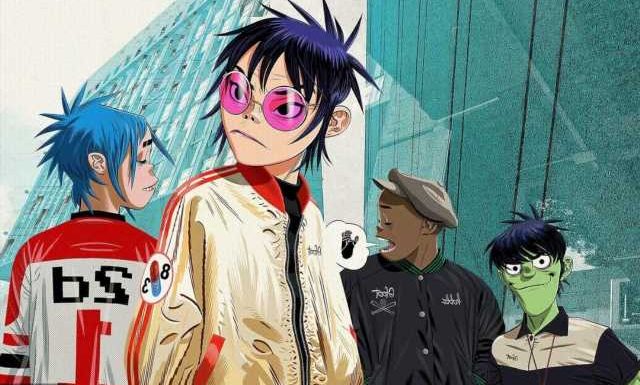 'It's something we've been wanting to do for a very long time,' explains the cartoon band's frontman as he explains why they team up with the streaming giant.
AceShowbiz –Gorillaz have teamed up with bosses at Netflix to create an animated film all about the cartoon band. Frontman Damon Albarn has confirmed a feature-length movie is in the works.
In a new interview with Apple Music, the singer was asked where he was and when he revealed, "I'm at Netflix," he was urged to explain why. "I'm at Netflix because we're making a full-length Gorillaz film with Netflix," he explained.
"We're having a writing session in Malibu this afternoon. It's really exciting to do that. It's something we've been wanting to do for a very long time. It's been through so many incarnations… this Gorillaz doing a movie (sic). Honestly."
"Netflix… just seem like they're a good creative team, you know? But I can't say anything more about it, obviously."
Back in October 2020, Albarn talked about working on Gorillaz film. To Radio.com, he spilled, "We are supposed to be making a film while we're doing season two. We signed contracts, we've begun scripts and stuff."
"Making an animated film that's kind of abstract is quite a big risk for a movie studio because they're very expensive," he continued. "If you're telling a slightly obtuse, weird story that only sometimes makes any sense, it's quite difficult. That's what we've discovered. But we will do it, we are doing it."
The 53-year-old, who is also the frontman of Blur, went on to add, "I see a lot of people doing animated videos these days but I don't think they really touch the quality of ours."
Source: Read Full Article