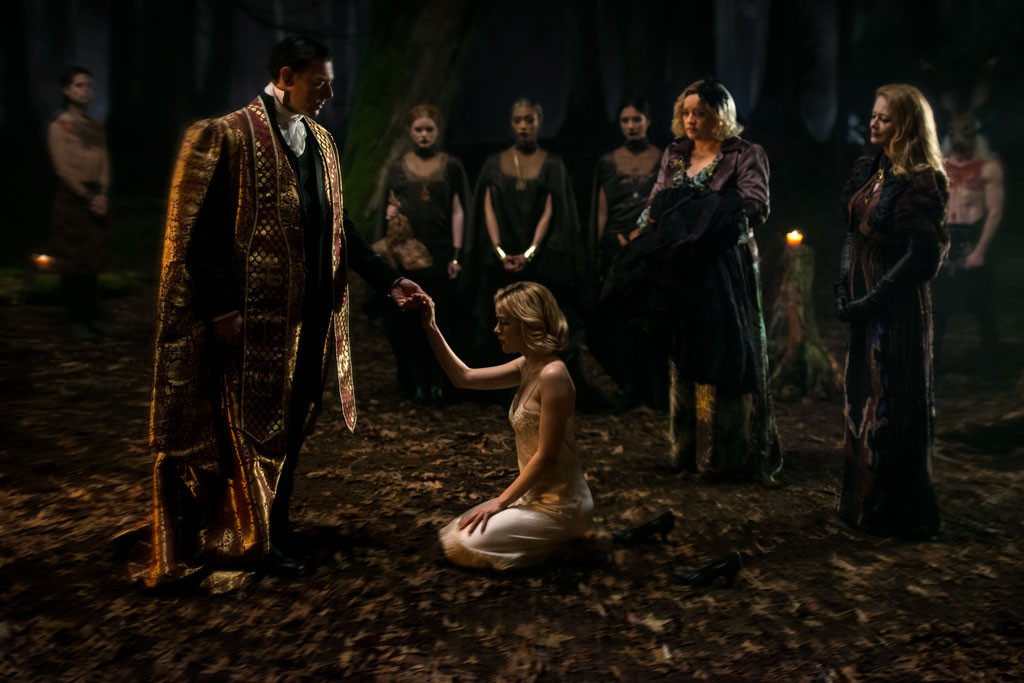 Netflix
We finally have an official glimpse at the new Sabrina Spellman!
Up until now, we've only gotten behind-the-scenes pictures of Kiernan Shipka on the set of the new Netflix series, but now we've got official pics. One looks pretty much as expected, confirming the fact that we're surely going to be lusting after some coats on this show (weirdly our favorite thing to lust after on TV shows aside from people). The other pic is much, much creepier.
According to the official Netflix description, it depicts "the dark baptism of Sabrina," which is a super creepy phrase to go with a super creepy pic. Why is she kneeling in the woods in a nightgown? Who's that guy and where did he get his coat? Why is that bloody shirtless guy wearing a scary bunny mask? Is a "dark baptism" the opposite of a regular baptism?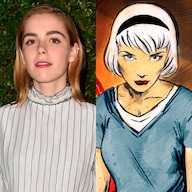 Photos
Everything We Know About Netflix's Adaptation of The Chilling Adventures of Sabrina
Netflix
Something tells us we're going to be asking questions like these throughout the entire series, given that it comes from Roberto Aguirre Sacasa, the creator of Riverdale, our other favorite show to constantly ask questions about.
Whatever's going on, we're here for it, and we're counting down the days until we finally get to watch this dang show.
For everything we know about Sabrina so far, head over to our Everything We Know gallery.
Chilling Adventures of Sabrina will debut October 26 on Netflix.
Source: Read Full Article