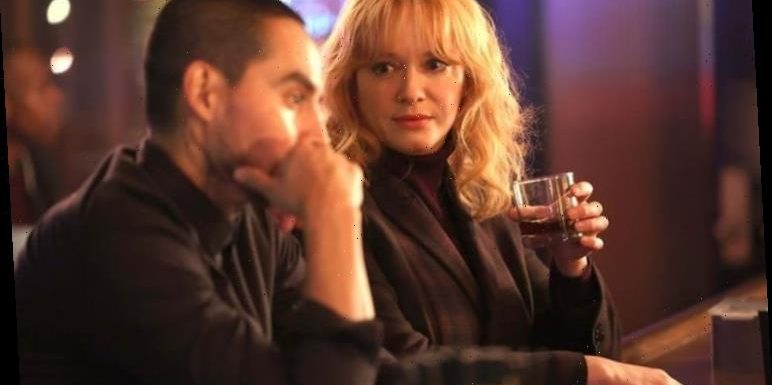 Good Girls: Mae Whitman appears in trailer for fourth season
When you subscribe we will use the information you provide to send you these newsletters.Sometimes they'll include recommendations for other related newsletters or services we offer.Our Privacy Notice explains more about how we use your data, and your rights.You can unsubscribe at any time.
Good Girls season four was given the green light for NBC back in May 2020 and filming took place amid the coronavirus pandemic. The comedy-drama series follows three friends – Beth Boland (played by Christina Hendricks), Ruby Hill (Retta) and Annie Marks (Mae Whitman) as they create a new side-hustle. The fourth season is due to premiere on Sunday, March 7 and here's all you need to know about what time it will arrive.
When is Good Girls season 4 on NBC?
Good Girls made its debut back in 2018 and it has continued to go down a hit with fans across the globe.
The third season was cut down to 11 episodes due to the coronavirus pandemic, and the remaining three episodes will carry over to season four.
The premiere episode is called One Night in Bangkok, and Lucy's (Charlyne Yi) body is finally discovered in a graveyard.
Episodes two and three, which will air on March 14 and March 21, have also been given titles – Big Kahuna and Fall Guy.
Season four of the series will premiere on NBC at 10pm on Sunday, which is the usual time slot.
The episodes will then continue to air at the same time weekly, although a final number of episodes is yet to be decided.
Fans in the UK are wondering when season four will arrive on Netflix, and sadly it will not be any time soon.
Seasons tend to drop a year after they have aired on NBC, so viewers may be waiting until early 2022 for new episodes.
Again, an official Netflix release date is yet to be announced so fans should watch this space.
The synopsis for the first episode reads: "The pressure is on after Lucy's body is discovered in a graveyard.
"Beth and Dean do everything they can to get Boland's Bubbles up and running but encounter red tape.
"Harry gets in trouble and his teacher encourages Ruby and Stan to get him tested."
At the end of season three, the three mothers realise Lucy's body had been discovered and tried to get revenge on the notorious gangster, Rio (Manny Montana).
However, Beth still feels indebted to Rio and he became aware of her next venture – Boland Bubbles.
A trailer has been released for the new season and it shows Beth worrying about her connection with Lucy.
DON'T MISS…
Manny Montana wife: Which Good Girls co-star is Rio actor married to? [INSIGHT]
Good Girls season 4: Will Beth and Rio ever end up as a couple? [FAN DISCUSSION]
Good Girls season 4 spoilers: Will Rio's ex help him take down Beth? [THEORY]
She says: "I was the last person she was seen with, and I stole her bird."
Beth also revealed the new way to 'wash' their money would be through the sale of hot tubs at Boland Bubbles.
Rio is keen to get his cut and Beth says: "We have been killing ourselves for you seven days a week."
They had hoped the new venture would be their way of breaking free from Rio, and so they resort to hiring a hitman.
Meanwhile, Agent Phoebe Donnegan (Lauren Lapkus) gets closer to finding out about Beth's operation.
Fans took to Twitter to express their excitement ahead of the new series, with one saying: "I am a huge fan of these talented ladies and the show.
"I am so ready for season four, I'm so excited, I'm crazy about this show."
Actress Hendricks is on Instagram and she shared a poster for the new season, which shows the three friends in a hot tub.
She said: "Your girls are back," and fans went crazy for the announcement, hoping to see more from the 'Brio' romance.
Good Girls season 4 premieres on NBC at 10pm on March 7
Source: Read Full Article