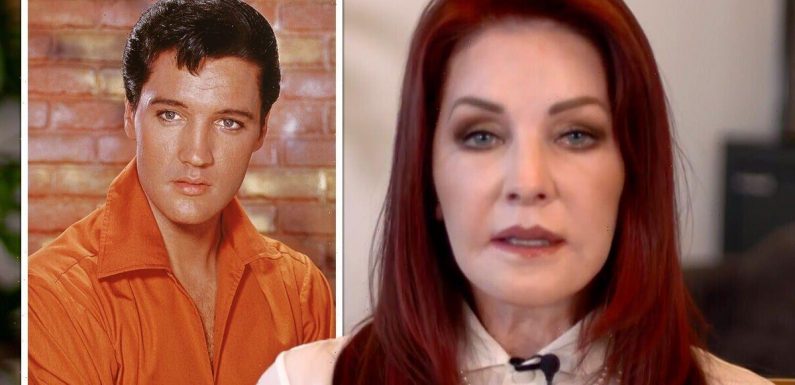 Priscilla Presley addresses how she and Elvis first met
We use your sign-up to provide content in ways you've consented to and to improve our understanding of you. This may include adverts from us and 3rd parties based on our understanding. You can unsubscribe at any time. More info
Priscilla Presley, 77, joined Piers Morgan on his Talk TV series Uncensored as she shared memories of ex-husband Elvis Presley. She explained the King of Rock and Roll was a "diehard American" and would be concerned about the state of his country if he were still alive today.
Responding to claims Elvis was a "racist", Priscilla fumed: "He was not a racist. He's never been a racist.
"Elvis had friends, black friends, friends from all over. He loved their music. He loved their style.
"He loved being around, you know, black musicians."
She continued: "I mean, Fats Domino, when he was in Vegas, he was in the lounge playing and he would always, we would always, go and hang out with him.
"Sammy Davis Jr, the same thing, he would always come into the dressing room.
"He loved, loved being around blacks and being around anyone actually.
"He was just not prejudiced in any way. And not racist in any way."
Priscilla added: "You know, this is a very frightening time… it's almost like, you know, we're looking for something from everyone that we can somehow dispose them in some way.
"And that's why it's so frightening, right now."
Piers went on to probe Priscilla on how she thinks Elvis would respond to "cancel culture" and if he could survive it.
"I think of that often, what would Elvis say?" Priscilla commented.
"He wouldn't believe what is going on right now to this country or to all over what's happening to this planet.
"He was very concerned about our Presidents, who was ruling the country.
"People would never believe that but he was an avid reader as well and not just you know, religious books, but also he was reading what was going on in the US."
In the same interview, Priscilla, who was married to Elvis for six years and shared daughter Lisa Marie with the singer, admitted they were better apart.
"To be honest, I think we were better not married," Priscilla remarked.
"We had a great relationship. He would come over to my home all hours of the night, talk, it could be two o'clock, three o'clock."
But she added it was an "eye-opener" to be married to "one of the most famous musicians or singers in the world".
Piers Morgan Uncensored on TalkTV, Monday to Thursday, 8pm on TalkTV.
Source: Read Full Article