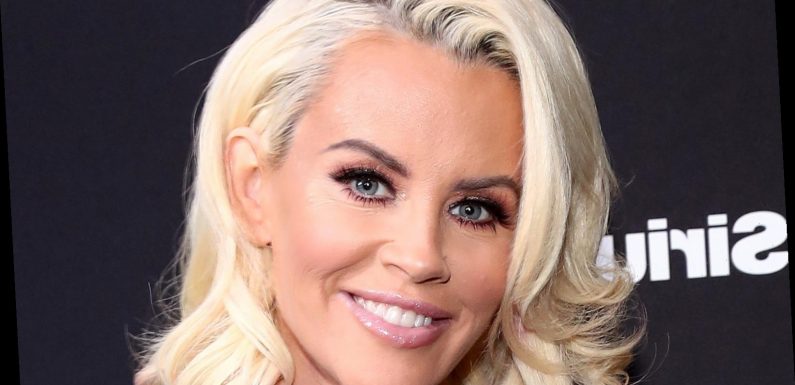 Jenny McCarthy first found herself in the spotlight when she was hired by Playboy as a model at the age of 21 in 1993. She quickly caught the eye of Hugh Hefner and was named Playmate of the Year in 1994. "Hef said, 'You're Playmate of the Year,'" McCarthy recalled in a 2021 interview with ABC News. "I went, 'Oh my God, yes,' and, 'Oh my God, no.' I literally went to my car and cried. I cried for about an hour that I was Playmate of the Year." From there, McCarthy used her rising celebrity to transform her career and become the well-known actor, model, media personality, and author she is today.
Although McCarthy was raised in a strict religious household, she admitted she was less concerned with pleasing her parents and more focused on how to survive because she came from a poor background. "We really were hungry a lot of nights," she admitted about her childhood in her book Bad Habits: Confessions of a Recovering Catholic, per ABC News. McCarthy saw Playboy as her way out — and it worked. 
From not knowing when her next meal would be to turning herself into an undeniable celebrity, McCarthy has truly enjoyed a rags-to-riches story — but does her bank account match it? Here's what Jenny McCarthy's net worth actually is.
Jenny McCarthy has done (extremely) well for herself
Soon after she began her new career as a model, Jenny McCarthy made a $100,000 salary as Playmate of the Month, as per Celebrity Net Worth. And it's safe to say her yearly income has only gone up. As she continued modeling for Playboy, she moved to L.A. and developed her career by first hosting the shows Hot Rocks and dating game show Singled Out, according to the outlet. She then turned to film and television, landing a small role in the movie The Stupids, and then quickly launching her own sketch comedy show called The Jenny McCarthy Show and her own sitcom in 1997.
McCarthy continued building her career throughout the 2000s by modeling, making television appearances, filming movies, and landing hosting gigs. (Remember when she became a co-host for The View in 2013?) One of her biggest gigs was being chosen as a panelist for the competition show The Masked Singer. (While the judges' salaries haven't been released, Robin Thicke reportedly makes $100,000 per ep, so it's safe to say she's earning a pretty penny, too.) She has also written a number of New York Times bestselling books, per her website. 
With such a long and still evolving career, it's no surprise to learn that McCarthy has an impressive net worth, which, according to Celebrity Net Worth, sits as $25 million as of March 2021. It seems like McCarthy shouldn't have to worry about going to bed hungry ever again.
Source: Read Full Article