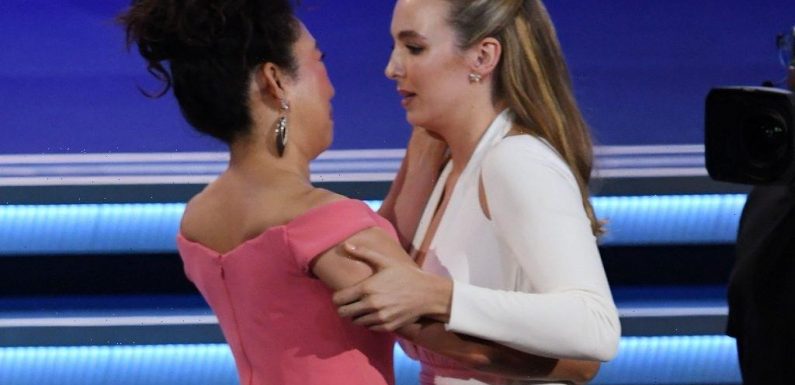 When Killing Eve came to BBC America in 2018, it was praised for its original, compelling storylines. At the heart of the popular thriller series was the relationship between Eve (played by Sandra Oh) and Villanelle (played by Jodie Comer) as well as the tension between their attraction and all of the chaos that kept them apart. 
When Season 4 finally arrived, fans knew it would be the end of the series. They couldn't wait to find out if their favorite characters would finally get a happy ending. What unfolded, however, was worse than viewers imagined. 
'Killing Eve' fans waited anxiously for Season 4
The New York Times reports that the third season of Killing Eve ended with a poignant image of the struggle between Eve and Villanelle. They were on the London Bridge and turned away from each other to walk in opposite directions. Despite their promise not to look back, neither of them could resist turning to gaze at the other one more time. 
After that moment, filled with longing and sexual tension, the pandemic shut down production of the series, so fans had to wait two long years for the story to continue.
When the fourth season finally arrived, viewers were taken aback to find that it seemed strangely detached from the characters. Odd things unfolded in the storyline, such as Villanelle hallucinating that she was Jesus. Some people suspected that the change was due to the series having a new showrunner, as it has for each season. If the beginning of the season was disappointing, it was nothing compared to what was coming. 
A heartbreaking finale for 'Killing Eve' viewers
For all four seasons, fans waited for Eve and Villanelle to find happiness together. For a moment, it seemed as though they finally had. After sharing a passionate kiss, the women seemed ready to build a future together. 
Before they could head off into the sunset, however, they had to deal with the sinister group The Twelve. While Eve helped distract people, Villanelle went on a killing spree, finally defeating them. When the battle was over, the women shared a tender hug … and then Villanelle was shot and killed. 
Fans were furious about the plot twist. They felt robbed of the ending they'd waited for so long. They immediately started writing fanfic stories to complete the series the way they thought it should be. Even Luke Jennings, who wrote the novels the series was based on, objected. 
In a piece Jennings wrote for The Guardian, he said the ending "was a bowing to convention. A punishing of Villanelle and Eve for the bloody, erotically impelled chaos they have caused. A truly subversive storyline would have defied the trope which sees same-sex lovers in TV dramas permitted only the most fleeting of relationships before one of them is killed off."
'Bury your gays'
Unfortunately, there's good reason to accuse the writers of following an expected pattern of treating LGBTQIA+ characters. As Vanity Fair reports, "bury your gays" refers to a theme in stories about queer characters. They're often killed off, rather than being allowed to go on and live their lives.
For fans, having Eve and Villanelle's happy ending so close before it was abruptly destroyed was an especially cruel example of this trope. It was just a shocking finale; it felt like a betrayal. 
As one viewer wrote in the intro to their fanfic, explaining why they wrote it, "I can not get over the atrocious ending to the most beautiful complicated lovely character I've ever seen on my screen and she deserves nothing but happiness so that is what she is going to get,"
Killing Eve was hailed as a fresh, groundbreaking series when it premiered. Viewers were heartbroken to see it end with such a brutal cliche. 
Source: Read Full Article