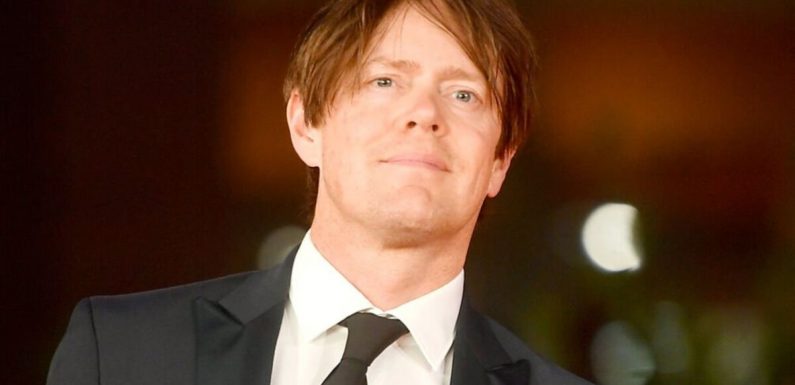 Beyond Paradise: Humphrey Goodman returns to Caribbean
Beyond Paradise as season one will be wrapping up this evening (April 7) on BBC One at 8pm. The six-part drama has served as the first-ever spin-off to the hit crime drama Death in Paradise. While plans are unknown about the future of Beyond Paradise, there are reports the show's executive producer Tim Key is tentatively working on another series.
Tonight's instalment of Beyond Paradise will see Humphrey Goodman (played by Kris Marshall) having to put his personal drama with his fiancée Martha Lloyd (Sally Bretton) to one side as he solved a tough case.
A standard burglary leads to one person according to the forensics but things aren't stacking up with the chief suspect behind bars at the time the crime was committed.
The suspect's no-nonsense lawyer will be turning up to make sure their client doesn't go down and the team really feeling the pressure.
Moreover, it will be up to Esther Williams (Zahra Ahmadi) to take the lead with Humphrey struggling with other distractions.
What is Kris Marshall's net worth?
British actor Kris, 49, has a career spanning back to the early 1990s and he has been building up his career ever since then.
He attended the Redroofs Theatre School in Maidenhead, Berkshire where he trained before going on to acting roles.
Kris' early roles included parts in The Bill, Trial & Retribution and Closing Numbers.
His first recurring role came in the TV mini-series Metropolis in 2000, where he starred across five episodes.
The star went on to have parts in the movies Dead Babies, Iris with Kate Winslet and Dame Judi Dench, The Four Feathers and Deathwatch.
All of these parts would have helped to start building up his net worth but it was his role as the hapless Nick Harper in the BBC sitcom My Family, which saw his star status soar.
Kris' performance proved a fan-favourite with older son Nick often attracting the ire of his fellow family members for his antics.
He appeared in My Family across 45 episodes between 2000 and 2005, which was one of his most well-known roles and it would have significantly boosted his bank balance.
The actor also appeared in Richard Curtis' hit rom com Love Actually, which again raised his profile further.
Alongside starring in My Family, Kris also featured in The Merchant of Venice, My Life in Film, Funland and Murder City.
Throughout the 2000s, Kris appeared in several films such as Death at a Funeral, Heist, Easy Virtue and The Amazing Trousers.
According to Celebrity Net Worth and All Famous Birthday, Kris' wealth is an estimated £1.6million ($2,000,000).
Don't miss…
BBC's Carol Kirkwood spats with Charlie Stayt over 'cutting' air-time [VIDEO]
Deborah James' husband and children speak out for first time [UPDATE]
Dickinson's Real Deal expert Cheryl Hakeney quits after 14 years [LATEST]
However, the website ZGR suggests it could be much higher than this at an estimated £14.4million ($18million).
His appearance as Humphrey in Death in Paradise for three seasons between 2014 and 2017 would have seen his profile raised yet again as well as his net worth.
The character has proved such a hit with Kris now leading Beyond Paradise, suggesting he's going to be on a sizeable salary as the show's leads.
Moreover, he's also had some other roles in the interim between Death in Paradise and Beyond Paradise, most notably Sanditon – which he still stars in and balances with the BBC series.
Beyond Paradise concludes on BBC One tonight at 8pm
Source: Read Full Article