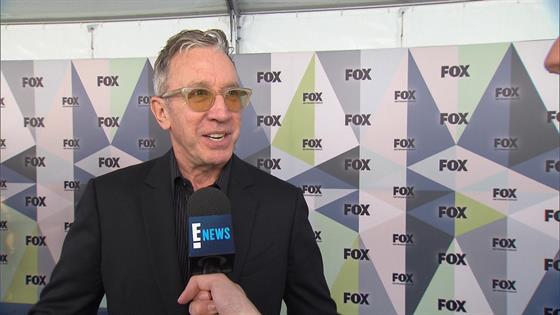 Last Man Standing star Nancy Travis needs to get a new psychic. Travis, who plays Vanessa Baxter, the wife of Tim Allen's Mike Baxter, said she consulted a psychic every year about whether or not her show would be canceled.
"The last year the psychic said the show is coming back," Travis said. Then ABC canceled the show.
"Then we were canceled and Tim said, 'Fire that psychic,'" she told the press at the 2018 Television Critics Association summer press tour. "She was off by a year."
Last Man Standing is bringing back the family sitcom after an entire year off the air. "We all mourned the loss of the show, had to get back into the swing of things," Travis said, noting the cast had to start looking for work, "When the call came back everyone was surprised and ultimately thrilled."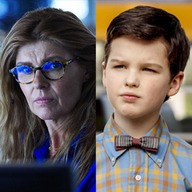 Photos
Renewed or Canceled? Find Out the Fate of All Your Favorite Shows
Fox started exploring picking up the show before the 2018 Upfronts, but thinks take time. Allen credited Fox's Dana Walden with making the impossible happen and assembling as many of the original cast and crew as possible.
Allen's Last Man Standing character Mike Baxter is a conservative and Republican, but the show won't address President Donald Trump and/or the character's opinions on him. "I think the guy is a Centrist," Allen said. The character is on board with whatever helps his business.
"I don't think we're going to comment specifically," series executive producer Kevin Abott said about Trump.
"Oh, yes we will!" Allen said. So…maybe?
With or without Trump, Last Man Standing will stay the family comedy fans rallied around.
"We just want people to give this show a fair shake," executive producer Matt Berry said, noting it will remain the same show fans watched for six seasons on ABC.
"The fan base that fought for this show to come back it feels like their victory as well. We just want to bring those characters back to them," Travis said. "I think for a lot of people that watch the show, it's very relatable."
And for the fans who rallied to save it, "the first scene of the first show is a present," Berry said.
"A little Deadpool present," Allen added.
Last Man Standing returns Friday, Sept. 28 on Fox.
Source: Read Full Article