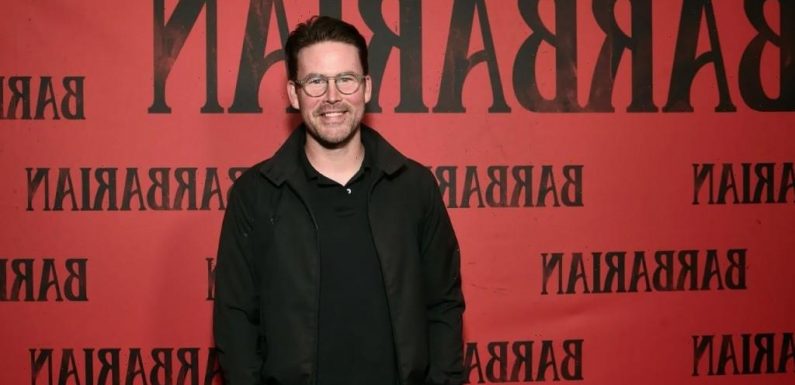 New Line Cinema won a heated auction for Weapons, a film it will fast-track with the team behind the horror thriller Barbarian. Zach Cregger wrote the script and will direct, and he'll produce alongside his Barbarian producing team: Roy Lee of Vertigo and J.D. Lifshitz and Raphael Margules of BoulderLight Pictures. Vertigo's Miri Yoon also produces.
"Zach proved with Barbarian that he can create a visceral theatrical experience for audiences and that he commands every tool in the filmmaker toolbelt," said Richard Brener, President and Chief Creative Officer at New Line Cinema. "We couldn't be happier that he, Roy and Miri and J.D. and Rafi chose New Line to be the home of his next film, and hope it is the first of many to come."
Related Story
Ice Cube Wants Warner Bros. To Give Him 'Friday' Rights: "I'm Not About To Pay For My Own Stuff"
Word is Universal and Netflix were in the mix, but New Line won because of a guarantee of a theatrical release. The package went out Monday morning. The film straddles thriller and horror, on a larger scale.
Cregger's debut solo outing as a writer-director, Barbarian, premiered at San Diego Comic-Con last year and bowed in theaters in September. The film topped the domestic box office on its opening weekend with $10.5 million, more than double its production budget of $4.5 million, and ultimately took in more than $45 million worldwide.
Cregger is a founding member and writer for New York comedy troupe The Whitest Kids U'Know, which he started while attending The School of Visual Arts. The group's self-titled sketch comedy show ran for five seasons on IFC and Fuse. He was also a series regular on Jimmy Fallon's NBC series Guys with Kids and the TBS series Wrecked, and was featured in a recurring role on the NBC series About a Boy. Cregger is repped by CAA, Artists First and Jackoway Austen Tyerman.
Weapons will be distributed worldwide by Warner Bros. Pictures.
Must Read Stories
'A Little Prayer' To Sony Classics; 'Flora And Son', 'Passages' Deals; Reviews & More
Anders Keith Set As Niles & Daphne's Son, Jess Salgueiro Also Cast In Par+ Sequel Series
Full Nominee List, Snubs & Surprises, Deadline's Complete Coverage
Newsmax Goes Dark On DirecTV; GOP Lawmakers Cry "Assault On Free Speech"
Read More About:
Source: Read Full Article