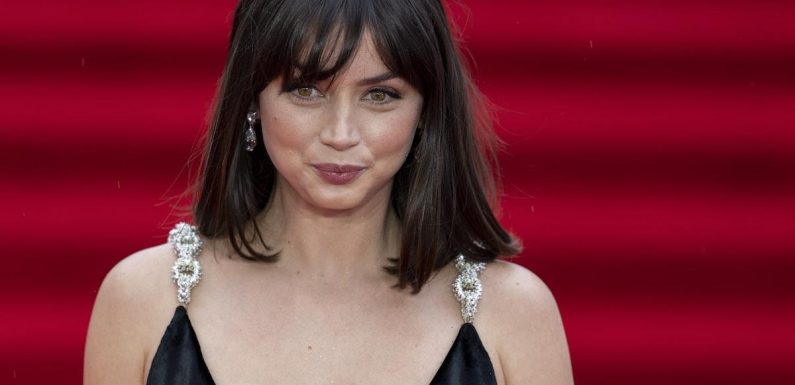 The women in No Time to Die aren't your typical 'Bond Girls.' On the cusp of the movie's October 8, 2021 release, co-star Ana de Armas shared how she feels about a famous term attached to the James Bond movie franchise.
The 'No Time to Die' premiere already happened in London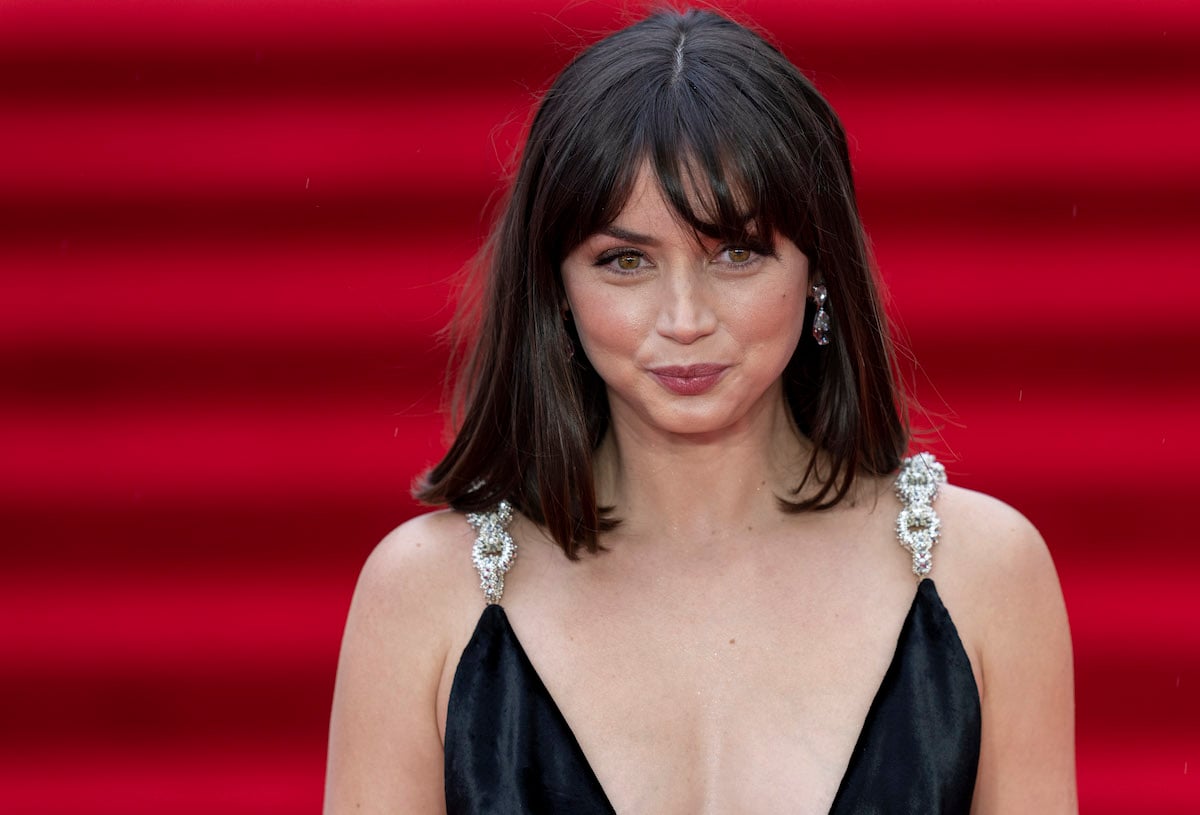 The leadup to the highly anticipated public release of No Time to Die got a big boost with the London premiere. Held at Royal Albert Hall on September 28, 2021, the glittering affair featured the movie's cast, along with members of the royal family.
Prince William, Duchess of Cambridge Kate Middleton, Prince Charles, and Duchess of Cornwall Camilla Parker-Bowles appeared on the carpet.
Facebook live-streamed the celebration with special features for Oculus and Instagram users. However, the movie itself wasn't live-streamed. That's something 007 lovers are still looking forward to.
No Time to Die is the 27th James Bond movie in a 58 year span. It's Daniel Craig's last turn as 007.
Ana de Armas said the term 'Bond girl' no longer applies 
Over 58 years, the franchise has changed considerably. No Time to Die Director Cary Fukunaga recently reflected on the evolution of the role of women in the franchise. Furthermore, he said that much of what Sean Connery's early Bond got away with "wouldn't fly" in modern society.
"​​Is it Thunderball or Goldfinger where, like, basically Sean Connery's character rapes a woman?" Fukunaga said to The Hollywood Reporter in an interview. "She's like 'No, no, no,' and he's like, 'Yes, yes, yes.' That wouldn't fly today."
In the same vein, Ana de Armas, who plays Paloma in the latest 007 film, commented, saying that "times have changed."
"I think this movie is 'Bond women,' not so much 'Bond girls,'" de Armas said, per CNN. "They're highly skilled, they're powerful (and) they all show it in their own way. They're equals to Bond … Times change, and I think that is reflected in the film."
No Time to Die is the first Bond movie since the Harvey Weinstein scandal erupted into the #MeToo movement. Therefore, it was inevitable that some things would change in the enduring spy franchise.
Ana de Armas plays an intelligence operative in 'No Time to Die' 
De Armas' character is exactly as she describes. Highly skilled, powerful, and an equal to James Bond. She's an intense intelligence operative working for the CIA when she crosses paths with the retired Bond.
The Cuban star joins French actor Léa Seydoux. She returns to the franchise as Bond woman (see what we did there?) Madeleine Swann from 2015's Spectre.
Their roles as strong female characters are certainly evolving along with the James Bond franchise.
In any case, Daniel Craig will bow as James Bond after No Time to Die premieres October 8. In an emotional 2019 video that went viral, he addressed the cast and crew.
"A lot of people here worked on five pictures with me, and I know there's a lot of things said about what I think about these films or all of those, whatever," Craig says in the video. "But I've loved every single second of these movies, and especially this one, because I've gotten up every morning and I've had the chance to work with you guys. And that has been one of the greatest honors of my life."
Craig may be leaving. But the legacy of highly skilled and powerful women in the Bond franchise is just getting started.
Related: 'James Bond' Casting Director Recalls 'Unbelievably Negative' Reaction To Daniel Craig
Source: Read Full Article