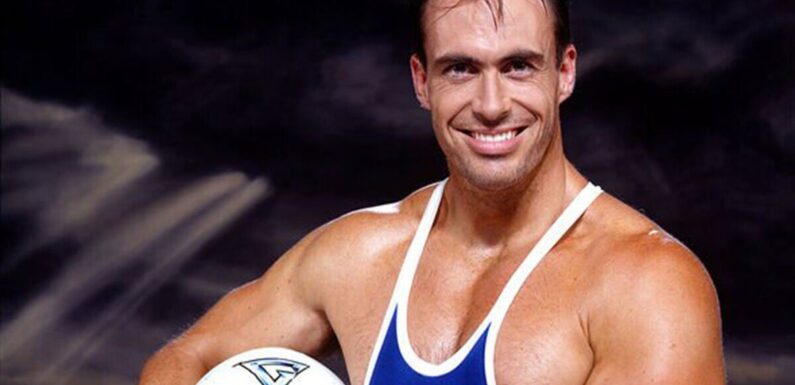 Gladiators for the new series named
Gladiators came to an end in 2000 and more than 20 years on, a reboot is in the making for the BBC.
Mark Griffin joined the show for the second season and starred as one of the main contestants until season five.
Now 55 years old, the actor from Hampshire has popped up in some much-loved series, from Grace to Doctor Who.
Having trained as a sportsman, he went on to become a bodybuilder before making his acting debut in 1995.
He played the live-action version of Action Man in the children's TV series of the same name.
From here the acting roles kept on coming as he starred in a whole host of films from Daddy Day Care to Dragons of Camelot.
Fans may have also remembered him from Curb Your Enthusiasm, NCIS and Strike Back: Legacy.
He had left Gladiators to concentrate on his acting career in theatre, film and TV.
However, his time on the much-loved agility competition series was not forgotten, as he released a book about his experience called Trojan: My Life with the Gladiators.
In the book he described challenging events such as the wall and the skytrack, which tested both mental and physical strength.
Don't miss…
Coronation Street fans 'work out' how Stephen will be caught after blood clue[DISCUSSION]
Ncuti Gatwa admits he leaked his Doctor Who casting while 'a little tipsy'[INTERVIEW]
The Repair Shop expert opens up on loss as she pays tribute to co-star[INSIGHT]
View this post on Instagram

A post shared by Mark Griffin (@markdcgriffin)
Nowadays Trojan is married and lives in LA where he co-writes and stars in theatre productions.
He met the mother of his child, Gladiators co-star Kate Staples, on the show and she was best known as Zodiac.
The pair have a daughter together, called Gabriella, however they are no longer together.
Kate later married Chris Sheasby, an England rugby union international, and the couple had two more children but were divorced in 2016.
We use your sign-up to provide content in ways you've consented to and to improve our understanding of you. This may include adverts from us and 3rd parties based on our understanding. You can unsubscribe at any time. More info
Mark has recently been working on a new film, called One Ranger, in which he plays a doctor alongside the likes of Thomas Jane and John Malkovich.
He is also starring as Johnny in an upcoming project called 5lbs of Pressure, which is in the post-production stage.
The star is on Instagram and one of his last posts was a touching tribute to his Gladiators co-star Falcon, real name Bernadette Hunt.
She died at the age of 59 following a battle with cancer and he wrote: "So saddened at the loss of Bernie, my heart goes out to her family.
"One of the kindest you could ever meet. I have such fond memories of working and spending time with her xxx she really was simply lovely."
The Gladiators reboot will air on the BBC
Source: Read Full Article