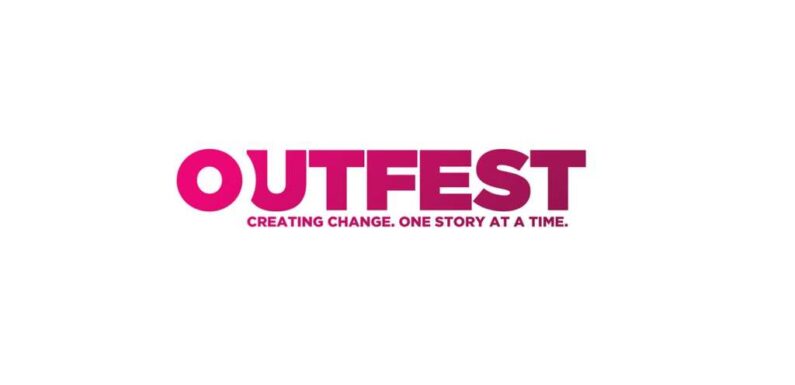 Outfest announced the full line up for its 41st Outfest Los Angeles LGBTQ+ Festival presented by Warner Bros. Discovery and Genesis Motor America, taking place July 13 – 23 in venues around Los Angeles and is headquartered at the Directors Guild of America in West Hollywood. Tickets and passes are available to Outfest members today, and to the general public starting Friday, June 23rd.
The festival also announced that it will be honoring Melissa McCarthy and Ben Falcone with the James Schamus Ally Award during the festival's closing night in recognition of allies' efforts to foster Queer and Trans moving images and to promote our communities' stories to a broader audience. Additionally, McCarthy and Falcone are both executive producers on Relighting Candles: The Tim Sullivan Story, a short documentary directed by Zeb Newman and Michiel Thomas that will be featured at this year's festival, about a West Hollywood candle shop owner who employs unhoused and newly sober individuals at his business.
Related Story
Outfest Reveals Centerpiece Films, Family & Music Events For L.A. Summer Festival; Amandla Stenberg Set For Platinum Maverick Award
The 11-day festival will showcase a program of over 170 titles from more than 25 countries that includes narratives, documentaries, shorts and an episodic showcase. Highlights among the films featured include the world premiere of Truth Be Told, a feature doc directed by Emmy Award-winner Nneka Onuorah (Lizzo's Watch Out For the Big Grrrls) and produced by MACRO (Judas and the Black Messiah) which gives a probing, heartfelt, and often humorous exploration of the relationship between the LGBTQ+ community and the Black church, featuring interviews with Billy Porter, Meagan Good, Cedric The Entertainer, David Mann, Tamela Mann and Kev on Stage.
Acsexybility, is a feature doc from Brazil by Daniel Gonçalves about the sexual lives and desires of people with disabilities, will also hold its world premiere at the fest, with Gonçalves attending; Fabian Stumm's Berlinale title Bones and Names, an ensemble dramatic comedy about married men who seek new experiences outside their humdrum relationship, will hold its North American premiere with writer/director/star Stumm attending, and the U.S. premiere of Venice Film Festival highlight Le Favolose (The Fabulous Ones) will also take place.
Outfest will hold its seventh annual Trans, Nonbinary, and Intersex Summit on Saturday, July 22nd which will welcome a keynote speech and drag performance from rising star Vico Ortiz who currently portrays non-binary pirate Jime on the wildly popular Max Original Series Our Flag Means Death; a showcase that highlights the TNBI community's contribution to the art of drag featuring performances from Them Fatale Drag Kings and recent cast members of the AMC and Shudder hit The Boulet Brothers' Dragula; and several commissioned one-minute films from TNBI filmmakers on the rise featuring TNBI talent from ActNow, LA's LGBTQ+ Acting Class.
Favorites from the 2023 festival circuit making their Los Angeles premieres with Outfest include Sundance titles Going To Mars: The Nikki Giovanni Project directed by Joe Brewster and Michèle Stephenson (which took that fest's U.S. Grand Jury Prize for Documentary) about the iconic Black activist and poet, Mutt directed by Vuk Lungulov-Klotz and starring Lio Mehiel and Cole Dolman, Sebastián Silva's Rotting in the Sun starring the director and Jordan Firstman as versions of themselves on a drug-and-sex fueled journey in Mexico City, and It's Only Life After All that takes an intimate look into the lives of one of the most iconic folk-rock bands in America – the Indigo Girls. SXSW premieres going to Outfest include a special screening of Julio Torres' Problemista from A24 starring Torres and Tilda Swinton in the story of a Salvadoran toy designer in New York who must take a job with a wildly eccentric art collector when his visa renewal is in jeopardy
The festival also has audience favorite Bottoms, starring Rachel Sennott and Ayo Edebiri, directed by Emma Seligman (Shiva Baby) and written by Seligman and Sennott, in an uproarious high school comedy about two social outcasts who start a female fight club in a covert attempt to hook up with their cheerleader crushes, and Cora Bora directed by Hannah Pearl Utt and starring Megan Stalter, Jojo Gibbs, and Manny Jacinto. Tribeca Festival alum highlights include Asog, a heartfelt and hilarious blend of fiction and documentary about a struggling comedian's journey across typhoon-affected areas of the Philippines to compete in the Ms. Gay Sicogan pageant; the film boasts Adam McKay, Alan Cumming, and Joel Kim Booster among its executive producers; and feature doc Break the Game, which took a Jury Special Mention in Tribeca this month.
The festival's popular Platinum section, which showcases the bold innovators and cutting-edge creators of experimental Queer and Trans film, music, and performance, will highlight Jennifer Reeder's Perpetrator starring Kiah McKirnan, Alicia Silverstone, Chris Lowell and Melanie Liburd that follows an impulsive teenage girl living in a town where young women continue to go missing, Georden West's Playland, the North American premiere of filmmaker Harvey Rabbit's Captain Faggotron Saves the Universe, and horror film T Blockers by 18-year-old Australian trans filmmaker Alice Maio Mackay. The previously announced Platinum Centerpiece film My Animal will be followed by the Platinum Alchemy Party at 10DTLA on Saturday, July 15th with performances headlined by Outfest Platinum Alchemy award winner Madame Gandhi.
Additional highlights include a new restoration of the 1996 New Queer Cinema classic Chocolate Babies directed by Stephen Winter, who will be attending the screening, and feature doc Commitment to Life directed by Jeffrey Schwarz which chronicles the response in Los Angeles to the AIDS crisis spearheaded by AIDS Project Los Angeles.
The festival also has a robust slate of short films across 14 programs, highlighting the vibrant work by emerging filmmakers operating at an unfettered level of creativity and heralding promising new careers. Among the shorts are three world premiere works that resulted from Outfest's 2022 collaboration with Concord Originals on a pitch contest in which three filmmakers were chosen to fashion a queer work around a key song from Concord's vast catalog. Those shorts include Artificial by Chanelle Tyson, Avivar directed by Miles Lopez, and Skate directed by Zoë Hodge.
In collaboration with Outfest Platinum Series, Fusion Multidisciplinary Artist-in-Residence Star Amerasu will premiere a visual poem, performance and The Subtle Power of the High Femme shorts program. Fusion Storytelling Artist-in-Residence Dalila Ali Rajah will host a Black Queer Joy community event and curation of the Soulful: Whimsy shorts program.
"The depth of the talent and the boundless creativity we saw in the work we reviewed this year speaks to how wonderfully gifted LGBTQ+ artists are," said Outfest's Director of Programming Mike Dougherty. "One festival could not hope to contain all the fantastic films available from our community this year but rest assured Outfest Los Angeles will be bursting with captivating cinema, and we hope to continue the celebration year-round."
This year Outfest is also partnering with FUTURE WITHOUT FEAR, an art and culture experience that explores the hopes and dreams of underrepresented communities as they navigate this moment in history. Developed by Los Angeles-based innovation and storytelling group THE WORK. FUTURE WITHOUT FEAR will be showcased as the key theme of the festival, including an in-person activation within the atrium of the Directors Guild of America.
As previously announced the festival will open with Aristotle and Dante Discover the Secrets of the Universe, directed by Aitch Alberto, and will close with Chasing Chasing Amy, directed by Sav Rodgers. The Opening Night Gala will screen at the Orpheum Theatre, with the Closing Night Gala screening at The Montalbán Theatre. In addition, the festival will present as part of its centerpieces the films My Animal, Passages, Kokomo City, Fancy Dance, and Down Low. Outfest will also honor actor, producer and musician Amandla Stenberg with its Platinum Maverick Award, and the Platinum Alchemy Award to musician Madame Gandhi.
Genesis Motor America and Warner Bros. Discovery are the presenting sponsors of Outfest LA. Additional sponsors include IMDb, Gilead Sciences, Comcast NBCUniversal, Hornitos, Sony Pictures, The Fight Magazine, the Los Angeles Times, ABC7 and On The Red Carpet, APLA Health, Bank of America, UTA, Amazon and Glamazon, and West One Music Group. West Hollywood Travel + Tourism Board is the Official Destination Partner of Outfest Los Angeles.
Tickets and passes to Outfest Los Angeles are now available at OutfestLA.org.
Must Read Stories
Disney Alum Zenia Mucha Joins TikTok In Key Post Amid Exec Overhaul
Kennedy Center Honors Class Of 2023: Crystal, Gibb, Fleming, Latifah & Warwick
'Succession' Alum Sarah Snook To Play All 26 Roles In London's 'Dorian Gray'
Debris Found In Search Field; Safety Concerns Cited Before Dive: The Latest
Read More About:
Source: Read Full Article