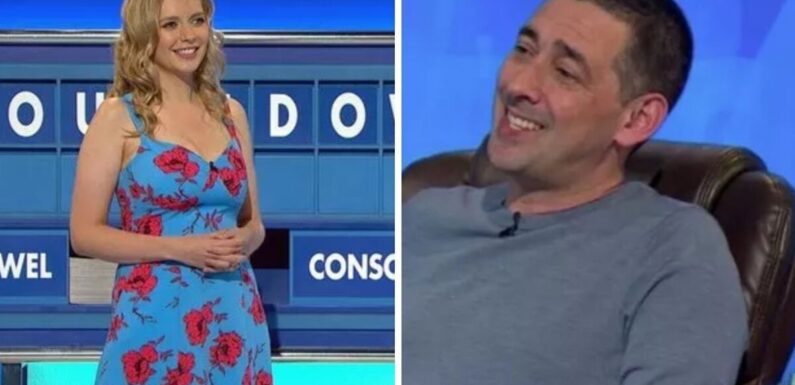 Awkward Countdown conundrum leaves Rachel Riley smirking
Ever since she replaced Carol Vorderman back in 2009, Rachel Riley has made her mark on the Channel 4 daytime quiz show Countdown.
In a new interview, she explained why she doesn't get red-faced when a rude word appears on the letters board beside her.
She confessed she is often the one who makes explicit suggestions, which have to be cut from the final broadcast.
Rachel recalled: "I still remember some of my first words. I think I got 'erection,' and that was the winning word!
"Everyone else had missed it and I was like, 'Well, this is an eight.' And 'horniest,' that was one of my first ones."
Instead of feeling red-faced or a tad uncomfortable as the cheeky words are spelled out, Rachel actually enjoys seeing them appear.
However, there are words that come up that are too explicit to make it onto daytime TV.
After Colin Murray took over permanently from previous host Anne Robinson at the start of 2023, Rachel admitted that she often jokingly attempts to "put him off".
"He's used to broadcasting so I could have a rude word just to put him off," she declared.
Don't miss…
Rachel Riley lifts lid on Strictly stars she and husband Pasha still see[EXCLUSIVE]
Countdown star Rachel Riley 'ill for 10 years' as she slams 'useless doctors'[INSIGHT]
Rachel Riley left red-faced after Countdown blunder[LATEST]
Rachel added to Metro.co.uk: "I know it's not going to make the edit, I'm just trying to put him off and he's trying to keep a straight face.
"I'm putting something horrendous up on the board just for my own amusement really."
However, she did outline that Colin is "even worse than" her, when it comes to the explicit guesses.
"He's coming out with stuff that I've never heard of and the team has never heard of. I think he's making things up himself!" she proclaimed.
We use your sign-up to provide content in ways you've consented to and to improve our understanding of you. This may include adverts from us and 3rd parties based on our understanding. You can unsubscribe at any time. More info
The letters round on Countdown sees two contestants attempt to either get the longest word from the letters randomly selected from the pile of vowels or consonants.
The occasional rude word appearing on the letters board also delights fans and Rachel admitted it's one of favourite parts of the show too.
Countdown airs weekdays on Channel 4 at 2:10pm.
Source: Read Full Article