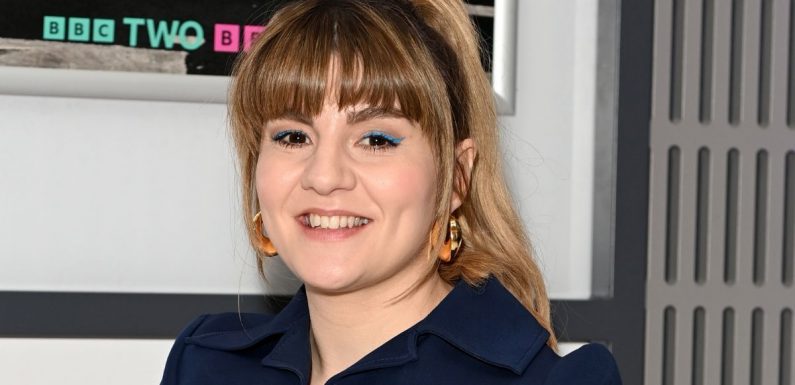 We use your sign-up to provide content in ways you've consented to and to improve our understanding of you. This may include adverts from us and 3rd parties based on our understanding. You can unsubscribe at any time. More info
Ruth Madeley has opened up on the stress of travelling in wheelchair, explaining she can't relax until her mobility equipment arrives in tact. Speaking on Journey to the Magic, the actress, who has spina bifida and uses a wheelchair, recalled crying while in Walt Disney World Orlando because she had the best time and accessibility wasn't an issue.
Speaking to host Giovanna Fletcher, Ruth recalled: "Of all the times we've been away, I actually think the last one we went on in September was our favourite. I really and I think because we've not been since pre-Covid.
"I could not stop crying. Joe, my boyfriend, was sick to death of me. I cried as soon as I walked into the Magic Kingdom.
"One of the best things was, two of our best friends were there at the same time, so we went to Magic Kingdom together and then I cried when we left her, even though I knew I would literally see her a week after we got home.
"I cried on the plane home when we had all these really well-behaved children sat around us on the plane and I'm bawling my eyes out because I don't want to come home."
Ruth added it was "really special" as she'd only been to Orlando with Joe and they didn't have to worry about getting around.
"It is that sense of knowing that access is so easy, everything, I genuinely do not have to worry about anything when I get there," she shared.
"I know all the restaurants are accessible, shops accessible, the rides and all of that with the access pass, which will get onto in a little bit.
"That all helps so so much and it just feels like you don't have to second guess any of that which, as a disabled person, especially as a wheelchair user with a physical disability, I never get that privilege of never having to think about it."
Ruth went on to share how stressful it can be and how her holiday can be instantly ruined if anything happens to her wheelchair.
"It's a massive thing as well in the news and on social media, you just see horror stories about people's mobility equipment getting lost or broken and I can never rest until I get to the other end of where I'm going on my holiday and see that my wheelchair is intact and there," she told Giovanna.
"Like my luggage, as stressful as that would be, I can live without that.
"But if my chair is broken, that's my holiday done. There is no holiday without it so yeah, it can be incredibly stressful."
Don't miss…
Danny Dyer 'unrecognisable' as he films for new Disney series Rivals [PICTURES]
Ed Sheeran reduced to tears as he shares wife Cherry's health woes [WATCH]
Disney Plus free trial: How you can watch Disney+ for free [LATEST]
The trip to Orlando was a far cry from the childhood holidays Ruth took to a cottage in Wales with her family.
Ruth explained: "In Wales, we would stay in a cottage, and it was me and my sisters running around the grounds in the Welsh rain and having the best family time. It was just great.
"The rain just made it even funnier. I have this very specific image of when it was absolutely chucking it down and we were sat in this little cafe and we had hot chocolate with whipped cream and marshmallows on top and I just examine my mind like 'oh my god this is brilliant'."
You can listen to the full episode of Journey to the Magic with Ruth Madeley wherever you listen to your podcasts as well as to watch on the Disney UK YouTube channel.
Source: Read Full Article