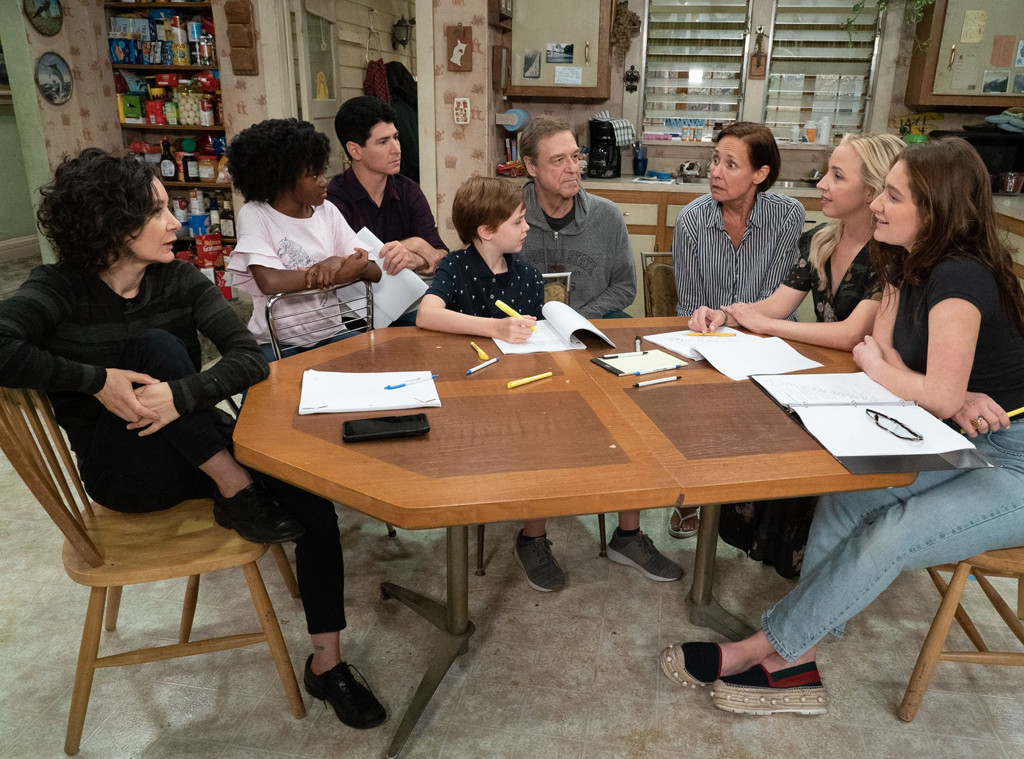 ABC
They're back. ABC released the first photo from The Conners, the spinoff of Roseanne starring, well, everybody from the Roseanne revival sans Roseanne Barr, across the show's new social media channels.
The photo, above, features the primary cast—from left, to right: Sara Gilbert, Jayden Rey, Michael Fishman, Ames McNamara, John Goodman, Laurie Metcalf, Lecy Goranson and Emma Kenney—at their first table read for the premiere episode. And it's not just any table they're sitting at, it's the Conner family table from Roseanne.
After a successful first revival season and a quick renewal, ABC canceled Roseanne in May following a racist tweet sent by Barr. "Roseanne's Twitter statement is abhorrent, repugnant and inconsistent with our values, and we have decided to cancel her show," ABC boss Channing Dungey said in a statement in May following Barr's tweet.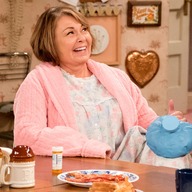 Photos
TV Shows Canceled Following Controversy: From Roseanne to Honey Boo Boo
Barr and the network negotiated a deal that would let the cast and crew keep their jobs—the show would go on, but Barr would not have any financial ties to the series, nor would she appear.
"We have received a tremendous amount of support from fans of our show, and it's clear that these characters not only have a place in our hearts, but in the hearts and homes of our audience," Goodman, Metcalf, Goranson, Gilbert and Fishman said in a statement when ABC announced The Conners. "We all came back last season because we wanted to tell stories about the challenges facing a working-class family today. We are so happy to have the opportunity to return with the cast and crew to continue to share those stories through love and laughter."
As for what happens to Barr's Roseanne Conner, that remains to be seen. ABC said the iconic family would be going on with life after a "sudden turn of events" and Roseanne ended with the character preparing to undergo knee surgery. Could she die on the table? Overdose on the opioids she was abusing? Viewers will learn her fate in the first episode, set to premiere Tuesday, Oct. 16 at 8 p.m. However, in an interview, Goodman said this about his character, Dan Conner: "It's an unknown. I guess he'll be mopey and sad because his wife's dead."
Source: Read Full Article