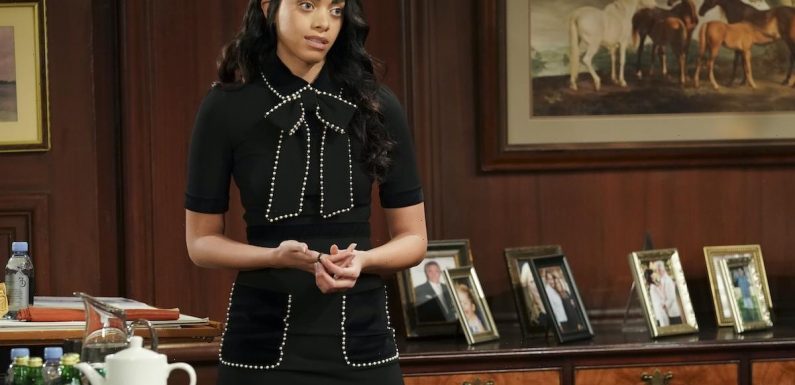 The Bold and the Beautiful is one of the oldest soap operas on TV, and for a good reason. The series has been on the air for decades, and many of its actors have become mainstays. It has also helped bring others into its fold, serving as a stepping stone for actors to further their careers.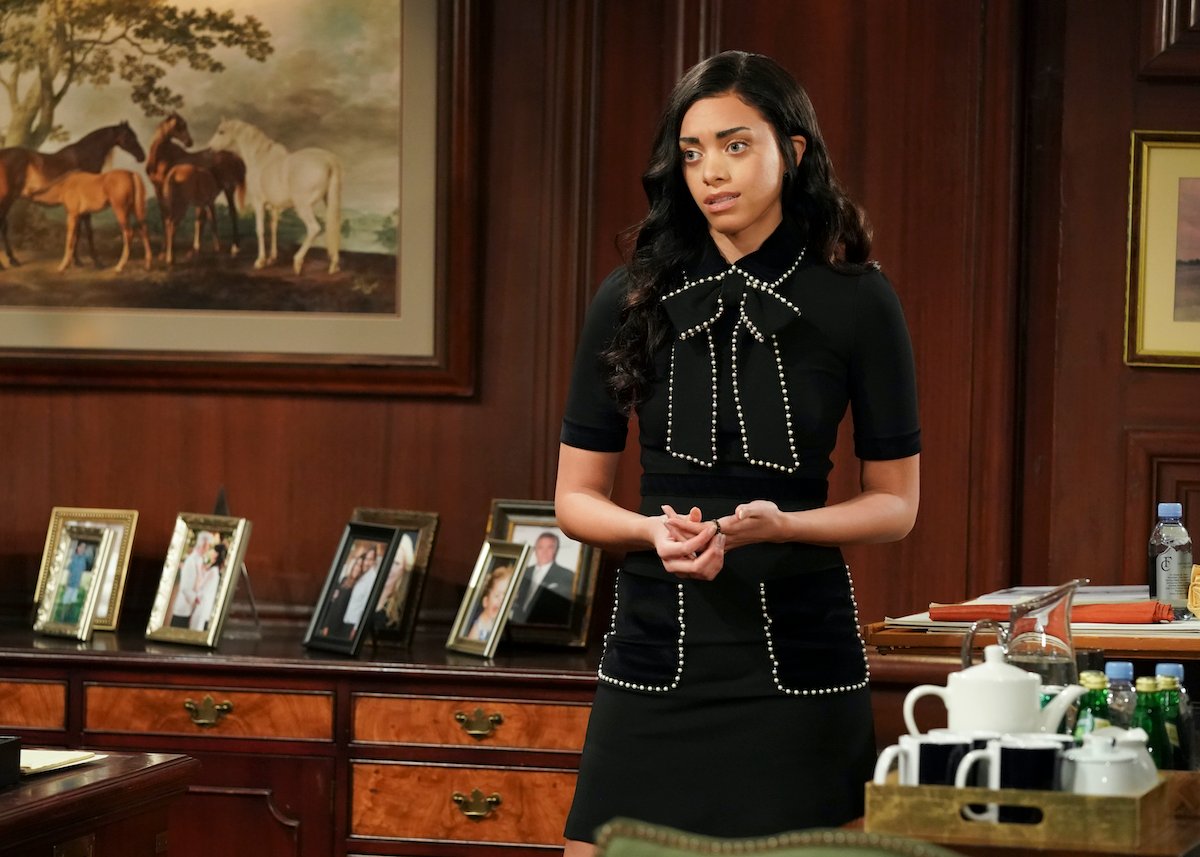 Viewers were introduced to Zoe Buckingham in 2018, and she almost immediately became a fan favorite. Although today Zoe is beloved by the show's fans, she had to earn her spot on the series. Actor Kiara Barnes helped bring the character to life, and it seems her career doors are opening wider.
The actor has been tapped to play a lead role in another series. This then leaves the question of what will happen to her character in The Bold and the Beautiful. Will Zoe Buckingham be recast or killed off? Find out.
Kiara Barnes is leaving — will her character be killed off?
Barnes has been a mainstay on The Bold and the Beautiful, and her character has provided endless drama throughout her entire time on the fan-favorite soap opera. It was recently announced that Barnes would be leaving The Bold and the Beautiful to headline a highly anticipated reboot of the popular Fantasy Island.
The talented actor will play Ruby Okoro, a woman who arrives at the mysterious Fantasy Island with a terminal illness but miraculously gets healed and now works and lives on the island welcoming guests.
Barnes is set to step away from her role as the troubled model Zoe on The Bold and the Beautiful to take on her new role. This leaves many fans wondering what will happen to her character and how the writers will address her absence.
Not much is known about what will become of Zoe, with many fans speculating that Zoe will be killed off. Others think the writers will leave a loophole for Barnes to return by letting her character leave Genoa City angry after learning about Carter's budding romance with Quinn.
Others think the character will be recast as the show has done with several others before, however, Kiara Barnes made it seem Zoe will be gone for good and if she ever returns, Barnes will be in the role.
Fans have not been too pleased with Zoe in recent times
Not much was known about Zoe before she arrived in Genoa City. When she came, she did so with a bang and vengeance in hand. She was determined to get her ex, Xander, back, even going to the extent of scaring off Xander's girlfriend, Emma. Things, however, went awry for her when it was revealed that she helped her father cover up for kidnapping Hope's baby, and it seemed like she sank.
However, in true Zoe fashion, she found her footing and began a whirlwind romance with Carter that resulted in an engagement. The two seemed like endgame, but her flirting with Zende Forrester saw the relationship between her and Carter end before she could walk down the aisle.
When her sister Paris came into the picture, Zoe found it hard to share the spotlight and tried driving Paris out of town, and this didn't sit well with fans who called her out for being selfish for wanting two men to herself. Others claimed she was dishonest in her intentions as she doesn't love Carter but only wants to get married to a Forrester.
Roles that the show recast
In 2017 The Bold and the Beautiful fans saw a significant change in Hope Logan after returning from her stay in Paris. Actor Kim Matula previously played Hope from January 2010 until her exit in 2016. The character was absent for a while until Annika Noelle took over, debuting in January 2018.
Noelle has held on to the role since then. The show also recast Thorne Forrester with actor Winsor Harmon exiting in 2010. Harmon had been playing Thorne since 1996, and his exit came after his character got downgraded to a recurring one. Ingo Rademacher took over the role in 2017.
Source: Read Full Article