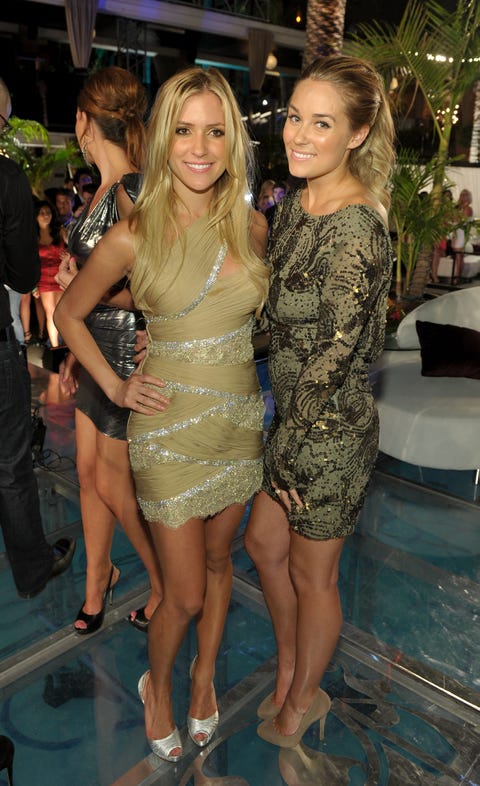 When MTV announced last night that they'd be bringing back The Hills for a revival, there were two people noticeably missing from the VMAs red carpet: your favorite frenemies of all time, Lauren Conrad and Kristin Cavallari. Sources say neither of them will be joining the reboot, but for different reasons.
As for Lauren, a source told People, "She's in a different place in her life. But she wants everyone to enjoy themselves. She wishes everyone the best."
She's currently working on her line for Kohl's, running her website and managing a nonprofit. Plus, she has an adorable 13-month-old named Liam.
Celebrating 1 year with our little guy? Happy Birthday Liam!!
A post shared by Lauren Conrad (@laurenconrad) on
"She loves being a mother and focusing on her family and on her work," the source said. "She has a very full and happy life."
Kristin, on the other hand, can't do the show because of her contractual obligations with E!. Her show Very Cavallari, which follows her life with husband Jay Cutler, premiered earlier this summer. "She can't do the show because she has a contract with E!" a source said. "But she's still close with Heidi [Montag] and Spencer [Pratt] and is excited for them."
She told People earlier this summer that reliving her moments from the show is definitely a little awkward now that she's older.
"I think MTV played them a couple summers ago and my husband Jay put them on as a joke to mess with me," she said. "It was definitely cringeworthy — I know what I did! I know what happened."
Audrina Patridge, Whitney Port, Jason Wahler, Stephanie Pratt, Justin Bobby and Frankie Delgado are also slated to join the reboot with Heidi and Spencer.
Follow Emma on Instagram.
Source: Read Full Article