The great and the good of Hollywood have filed objections against the sale of the Weinstein Company, claiming the bankrupt studio owes them money.
Stars including Meryl Streep, George Clooney, Leonardo DiCaprio, Quentin Tarantino and Jennifer Lawrence have filed documents regarding outstanding payments from the company before it is sold in a court-supervised auction.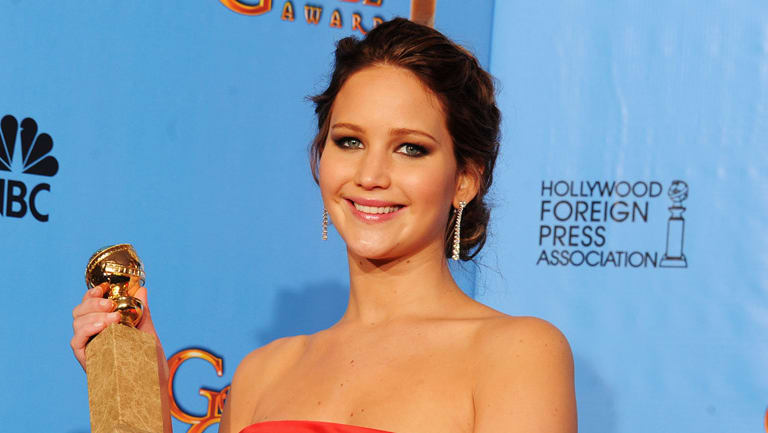 Jennifer Lawrence with her Golden Globe for Best Performance by an Actress in a Motion Picture (Musical or Comedy) for The Silver Linings Playbook.
Streep, for instance, found her name misspelled as "Street", and said she has been unable to find accurate accounting of outstanding payments. Several production companies have raised concerns over the company's bookkeeping, with some films lacking accounting for a year and on others, records have been lax for up to seven.
The March 20 bankruptcy filing listed thousands of names on its 394-page list of people owed money by the Weinstein Company, including Malia Obama, Judi Dench, David Bowie and Daniel Radcliffe.
The case unfolds against more legal drama for the producer himself. On Monday, Ashley Judd sued Weinstein saying the former movie mogul hurt her acting career in retaliation for her rejecting his sexual advances.
In the lawsuit filed in Los Angeles County Superior Court, Judd accused Weinstein of defamation, sexual harassment and violating California's unfair competition law.
Director Peter Jackson's claim, which was made public last December, that Weinstein had warned him 20 years ago that Judd was a "nightmare" to work with, and should be avoided "at all costs", is central to the suit.
Jackson was considering Judd for a major role in his Lord of the Rings movies, and had met with her about the role.
About a year earlier, Weinstein – in what was supposed to be a business meeting – appeared to Judd in a bathrobe, asked her to watch him shower and to let him massage her, the suit alleges.
Weinstein has denied trying to derail Judd's career, and said he had no role in Jackson's casting. Jackson said Weinstein also warned him against casting Mira Sorvino, who has also alleged she is among Weinstein's victims.
It is the latest in a string of lawsuits filed towards Weinstein since allegations of sexual harassment and wrongdoing were made against him last year. Weinstein has denied the allegations.
In February, Scotland Yard embarked upon "Operation Kaguyak", investigating 15 claims of alleged assault against Weinstein.
The Telegraph, London
Source: Read Full Article