Netflix has made a lot of movies (some of them good, some of them eh) but their newest release is getting major hype ever since it came out in movie theaters last month. And, starting on December 6, Marriage Story will be available to stream on Netflix. Thank God for streaming platforms.
The comedy-drama follows a couple going through a divorce, played by none other than Scarlett Johansson and Adam Driver. The couple has a son named Henry, who from the trailer looks like the character that will be the biggest tear-jerker (he's so cute and his parents are getting divorced… it's SAD okay). The story bounces between New York and Los Angeles and both Driver and Johansson's characters are front and center.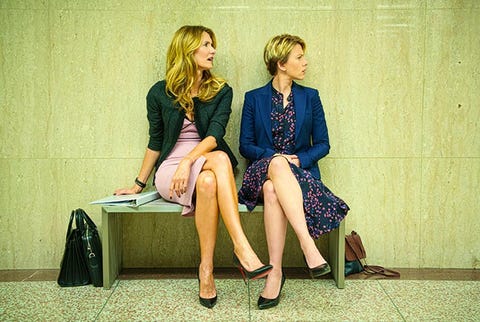 The movie currently sits at 97% on Rotten Tomatoes, so safe to say the critics love it. Still, based on what the NY Times describes as "full of heartbreak," seems like one I'd rather watch in my bed on Netflix than in the theaters anyway.
But the tears are worth it in this case! The movie won the best feature award at the 2019 Gotham Independent Film Awards, similar to Moonlight in 2016, which turned into the winner of the Best Picture Oscar. Director Noah Baumbach also won for best screenplay and Adam Driver took home best actor because he's Adam Driver and it'd be crazy not to give him an award for being such a good boy.
So basically, reserve your Friday night for your couch (or your very late Thursday night, because Marriage Story will be available to stream at 12 a.m. Pacific Time on Friday), where you'll eventually be in tears because of how good these two are at being sad, angry, mean, and sweet. Basically the Worst Hits from your most painful breakup, but happening to someone else so it's okay.
Watch it here
Source: Read Full Article