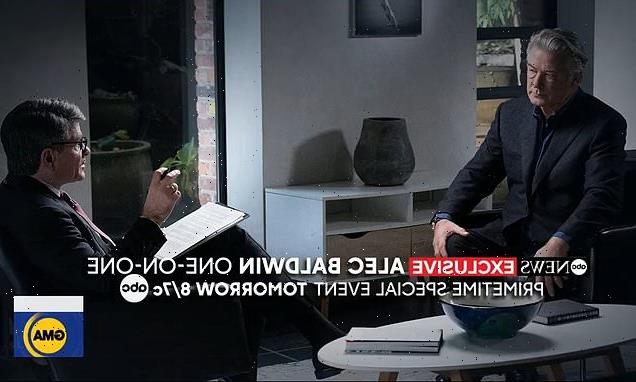 Alec Baldwin will sit down for 'intense and revealing' prime time interview with George Stephanopoulos: Actor will discuss accidentally shooting dead his cinematographer on Rust set
ABC's George Stephanopoulos held an 'intense' interview with Alec Baldwin about the deadly shooting on Rust 
Alec Baldwin sat down for an 'intense and raw' interview with ABC's George Stephanopoulos to discuss the Rust shooting that killed the film's cinematographer. 
'As you can imagine he was devastated, but he was also very candid, was very forthcoming,' Stephanopoulos said of his hour-and-a-half long interview with the actor. 
The interview airs tomorrow at 8 p.m.  
Alec Baldwin sat down for a 'raw' interview with ABC's George Stephanopoulos
Source: Read Full Article