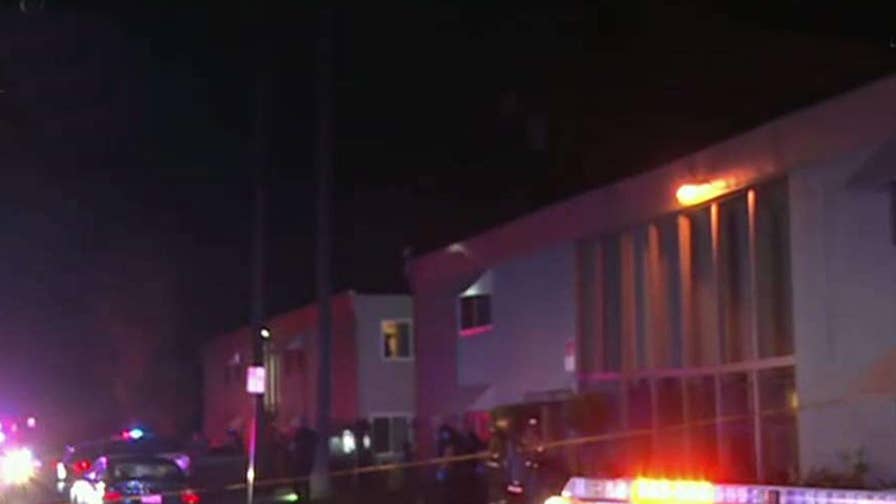 Shooting erupts at San Bernardino apartment complex
At least 10 injured during the shooting in California.
At least 10 people have been shot in an apartment complex in San Bernardino, Calif., with at least three of the victims in "extremely critical" condition, according to reports.
Police have set up a large perimeter around the crime scene, according to KTVN-TV in Los Angeles.
Multiple handguns and rifles were fired by suspects who fled the scene, according to Capt. Richard Lawhead of the San Bernardino Police Department.
This is a developing story. Check back for updates.
Source: Read Full Article