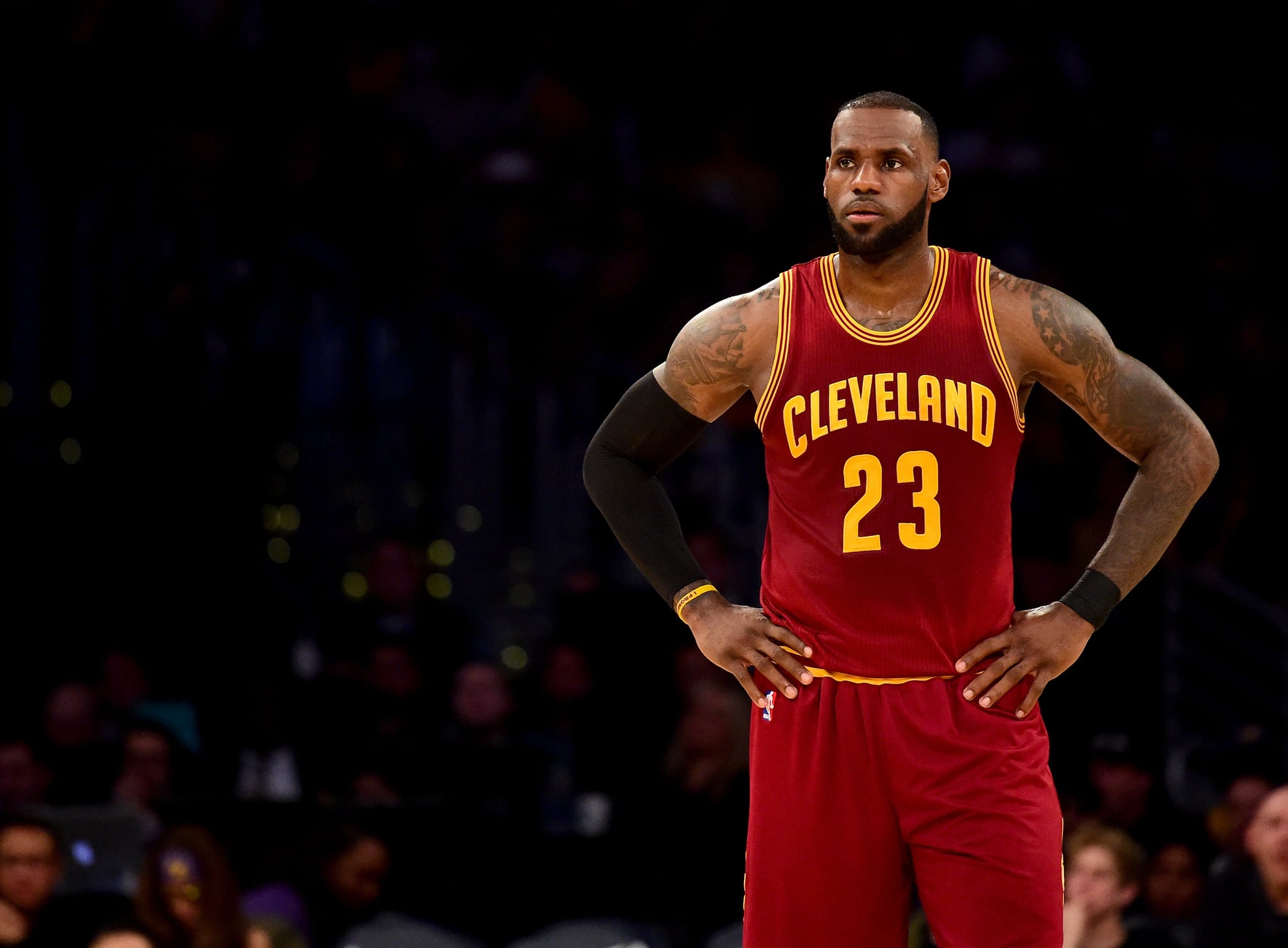 Update: During a press conference for the NBA finals in San Francisco, CA, James addressed the racist graffiti spray painted on his Los Angeles home. FOX Sports basketball writer Dieter Kurtenbach described James's demure as clearly pained and frustrated; "He was livid," Kurtenbach wrote. James's comments, though clearly reserved, were not exactly an encouraging portrait of American society.
— Philip Lewis (@Phil_Lewis_) May 31, 2017
"Racism will always be a part of the world, a part of America. Hate in America, especially for African-Americans, is living every day. Even though that it's concealed most of the time," James said. "No matter how much money you have, no matter how famous you are, no matter how many people admire you, being black in America is tough."
And the dagger: "We've got a long way to go for us as a society, and for us as African-Americans, until we feel equal in America," James added.
Original Story: LeBron James, arguably one of most recognized faces in basketball, was the target of a possible hate crime. According to the Los Angeles Police Department, James's Brentwood home was vandalized with a racial slur in the early morning on May 31.
— Michael McCann (@McCannSportsLaw) May 31, 2017
A spokeswoman for the LAPD, Patricia Sandoval, confirmed with POPSUGAR that police responded to a call from James's building manager that someone had spray painted the n-word on his private gate. "When officers arrived, the slur was painted over," Sandoval wrote in an email. According to USA Today, the graffiti is being investigated as a hate crime.
Related
What I Learned From Experiencing a Hate Crime by White Supremacists
Throughout his career, James has addressed the systemic racism that pervades American culture, no matter who you are. "Racism, we know, exists," James said on May 3 referring to allegations that a Baltimore Orioles baseball player was taunted with racial slurs in Boston. "For me, I just try to be respectful, for one, be respectful to others, and I feel like if you do that consistently, then I believe the karma will come back to you."
James and his family were reportedly not home at the time of the incident, which occurred just hours before the Cleveland Cavaliers take on the Golden State Warriors for the NBA Championship title.
Source: https://www.popsugar.com/news/LeBron-James-House-Graffitied-Racial-Slur-43592650