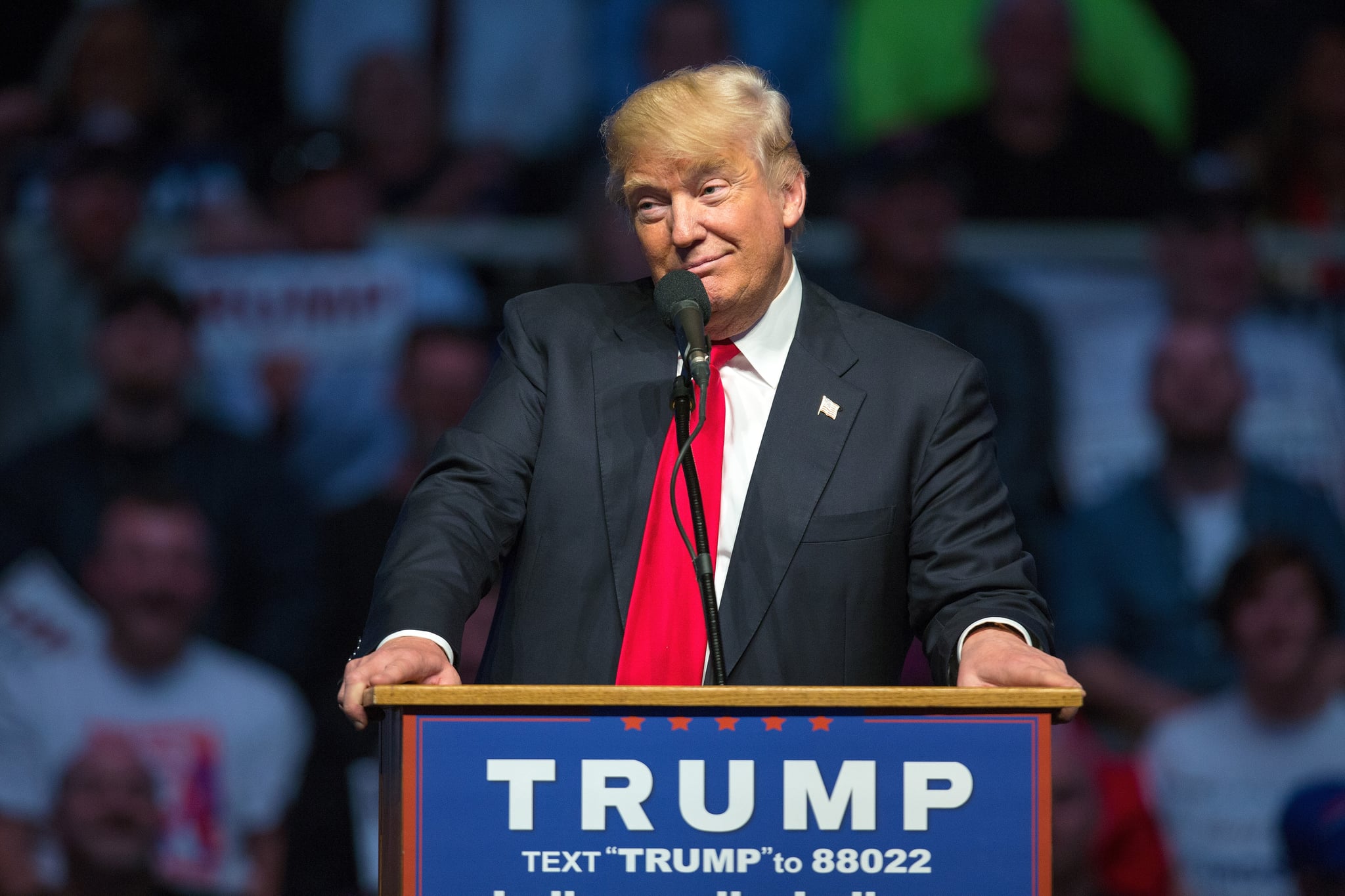 Have you ever sat and thought, "Wow, I really wish I could receive a fresh shipment of Donald Trump merchandise every month"? Well, not that anything remotely close to that has ever crossed our minds, but if you answered "yes," you're in luck — President Trump will be starting a subscription box service and the fees will be a "monthly donation" to his reelection campaign.
After CNN reporter Betsy Klein received the promotional email for the Big League Box, she immediately shared it on Twitter, seen ahead. The box will include "a handpicked bundle of exclusive and vintage OFFICIAL Donald J. Trump merchandise."
— Betsy Klein (@betsy_klein) May 29, 2017
The Trump Make America Great Again Committee is selling these boxes for a whopping $69 per month, which will go toward Trump's campaign in 2020. The Center for Public Integrity reporter Dave Levinthal shared his own screenshots from the email as well.
— Dave Levinthal (@davelevinthal) May 29, 2017
Trump is by no means the first person to promote a subscription box service, and the cofounder of Birchbox has her own thoughts about the model. "I DO NOT endorse this use (actually, misuse) of the @birchbox business model…" Hayley Bay Barna wrote.
— Hayley Bay Barna (@hayleybay) May 30, 2017
What do you think about Trump's Big League Box service? It probably won't include any Birchbox beauty products, but expect an overflow of Trump and Pence merchandise.
Source: https://www.popsugar.com/news/Donald-Trump-Subscription-Box-43588938