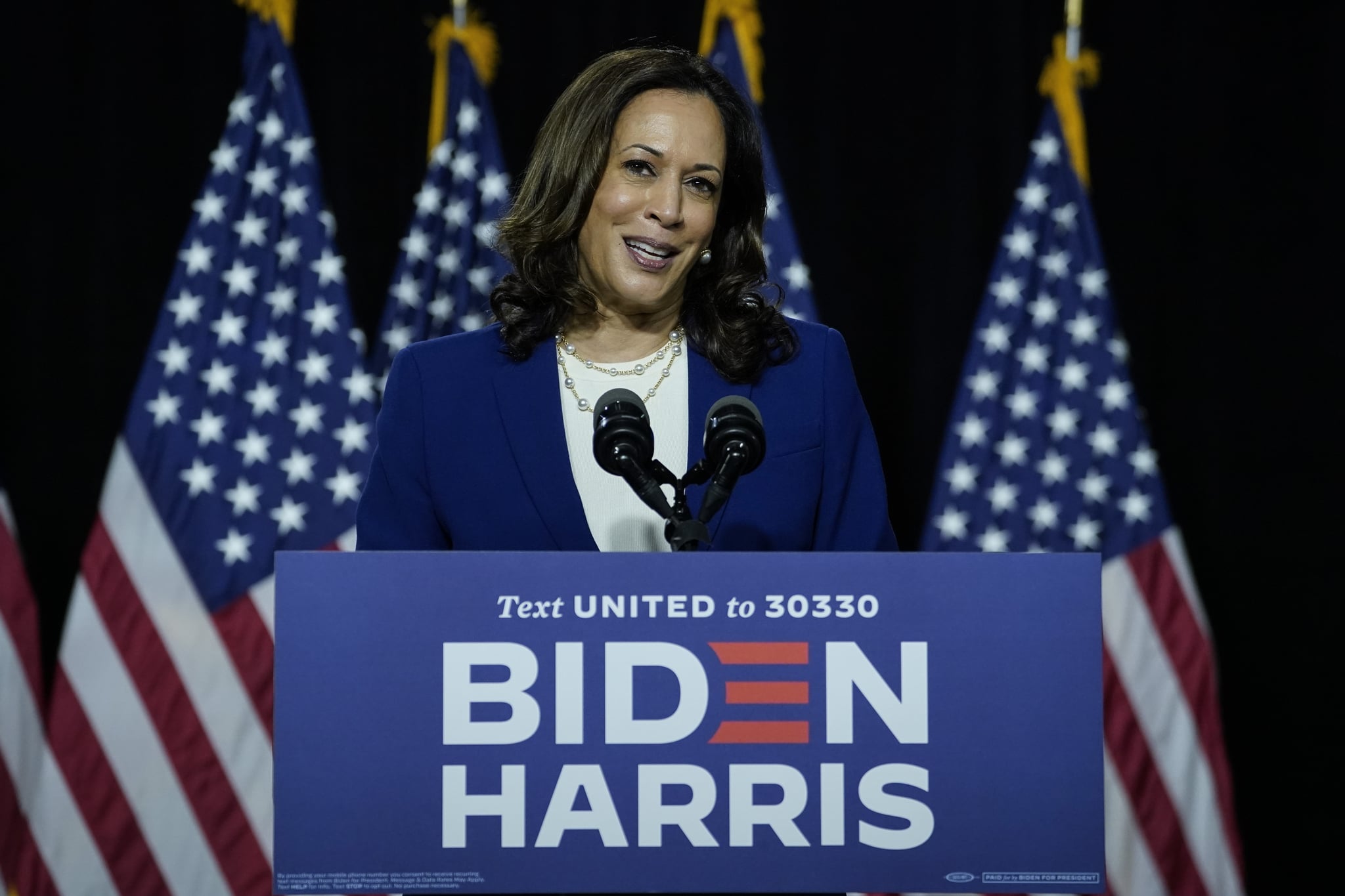 After months of speculation, Senator Kamala Harris has been named as Joe Biden's VP pick. Both voters and pundits have been more invested in Biden's VP choice than during a typical election year, especially after he vowed to choose a woman during a March 15 debate. If Biden is elected in November, he'll be 78 on Inauguration Day, making him the oldest president in history — so it was crucial that he select a running mate who is well-prepared to take over and govern at any moment, should it become necessary.
Harris was the first woman and the first Black person to serve as California's Attorney General, so she's no stranger to shattering glass ceilings. After being elected to the Senate in 2016, she quickly made a name for herself on the national level thanks to her no-nonsense questioning of Trump's Cabinet nominees, Supreme Court Justice Brett Kavanaugh, and Attorney General Bill Barr. ProgressivePunch, a non-partisan database of Congressional voting records, rates her as the fourth most progressive member of the Senate.
During their Aug. 12 appearance, Biden made clear that he views Harris as a partner who will be involved in every major decision that's made in the Oval Office. "I asked Kamala to be the last voice in the room [before I make any important decisions]," he stated. With this in mind, let's take a look at where Harris stands on some of the most important policies and issues facing Americans today.
Source: Read Full Article