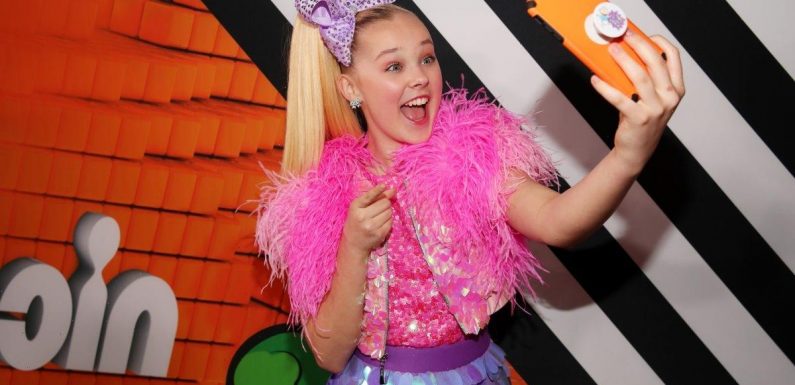 Jojo Siwa is known for her hair bows and her positive message for a young audience. During one interview, this artist even revealed her love for One Direction and one song that is her and her girlfriend's "anthem."
Here's what we know about the "Kid in a Candy Store" artist.
Jojo Siwa is the record-breaking artist behind songs like 'Kid in a Candy Store' and 'Every Girl's a Super Girl'
This artist rose to stardom with the reality series Abby's Ultimate Dance Competition, making it to the top-5 in the process. Since then, Siwa made a brand empire out of her colorful, uplifting personality. She also released songs like "Kid in a Candy Store" and "Every Girl's a Super Girl."
Siwa is also known for her brand partnerships with big names like Target and Claire's. Entertainment Weekly reported that Claire's Accessories faced a downtrend in sales from established licenses like Frozen and One Direction.
It was thanks to Siwa's partnership that the retailer saw a boost in sales. This artist appeared on the reality competition series, Dancing With the Stars, even earning several perfect scores. In recent interviews, Siwa also revealed some of her favorite songs.
Jojo Siwa shared that she and her girlfriend love 'Happily' by One Direction
In 2021, Siwa revealed that she identifies as pansexual, even revealing that she is in a relationship with her girlfriend Kylie Prew. That same year, the artist shared which song is a shared favorite of her and her girlfriend. That's a track originally released by the boy band One Direction. 
"I feel like 'Happily' by One Direction is like my girlfriend and I's anthem," Siwa said during an interview with MTV. "It's that part that's like 'I don't care what people say when we're together.'"
This song was released in conjunction with the boy band's 2013 album, Midnight Memories. "Happily" currently has over 110 million plays on the streaming platform Spotify. Once Siwa shared her love for this song, One Direction fans named Siwa a "Larrie," or someone who believes in the imaginary relationship between Harry Styles and Louis Tomlinson.
One Direction is released songs like 'What Makes You Beautiful' and 'Story of My Life'
This boy band, originally comprised of Niall Horan, Liam Payne, Zayn Malik, Styles, and Tomlinson, rose in popularity with songs like "One Thing" and "What Makes You Beautiful." Over the years, they released other chart-topping songs like "Story of My Life" and "Best Song Ever."
Unfortunately, this boy band has since disbanded, with most members releasing solo music. Styles enjoyed a cameo in Marvel's 2021 release Eternals, hosted Saturday Night Live, and earned a Grammy Award in the Best Pop Solo Performance category for his song "Watermelon Sugar."
Music by One Direction, including "Happily" is available on most major streaming platforms, including Spotify and Apple Music.
Source: Read Full Article