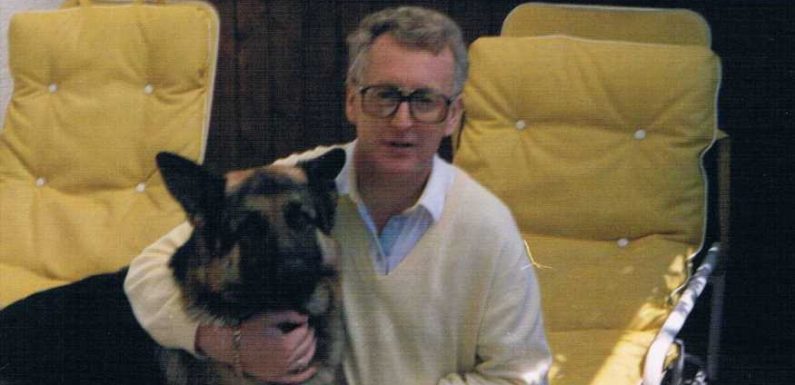 MURDERER Russell Causley – who has never revealed where he hid his wife's body – has been released from prison.
Causley was given a life sentence for killing Carole Packman, who disappeared in 1985, a year after he moved his lover into the family home in Bournemouth, Dorset.
He was freed in 2020 after serving 23 years but was sent back to jail in 2021 after breaching his licence conditions.
Last month the Parole Board said he was suitable for release again.
And today the Ministry of Justice has confirmed he will be released from prison.
Previously his daughter Sam Gillingham told how she wants him to remain behind bars until he reveals what he did to her mother.
MORE ON CAUSLEY
Callous killer who bragged about 'perfect murder of b****** wife' to be set free
Simon Cowell crime series detective tells how he uncovered new evidence on 30-year-old murder case
Along with grandson, Neil Gillingham, she has made repeated pleas for him to make a full confession.
Carole Packman disappeared from her home in Bournemouth, Dorset, shortly after visiting a solicitor supposedly seeking advice about a divorce.
Causley, a former electronics engineer, had moved his mistress, Patricia Causley, into their family home before Mrs Packman disappeared apparently leaving a note saying she was going for good.
He then changed his surname to the same as his lover by deed poll.
Most read in The Sun
Love Island star Laura Anderson is expecting her first baby with Gary Lucy
TV chef looks unrecognisable as he kisses wife – can you tell who it is?
Nicola cops handed 'stained' glove found yards from where she disappeared
Two huge BBC shows axed – and it's bad news for big name presenter
Causley got away with the murder until after he attempted to fake his own death in 1993 as part of a million pound insurance scam, for which he was given a two-year prison sentence.
The investigation into Mrs Packman's disappearance was reopened by police following a jail cell confession where Causley allegedly told of the "perfect'" murder of his "b***h wife".
He was subsequently charged with murder and his landmark trial in 1996 saw him become one of the first people in the UK ever to be convicted of murder without a body being found.
The verdict was, however, quashed in 2003 but at a retrial a year later Causley was found guilty after his sister said she had heard him admit the killing.
In 2016 Causley confessed to the murder and suggested he set fire to her body then said he buried her.
But he then retracted his confession altogether and said he was innocent.
More to follow… For the latest news on this story keep checking back at The Sun Online.
Thesun.co.uk is your go to destination for the best celebrity news, football news, real-life stories, jaw-dropping pictures and must-see video.
Like us on Facebook at www.facebook.com/thesun and follow us from our main Twitter account at @TheSun.
Source: Read Full Article