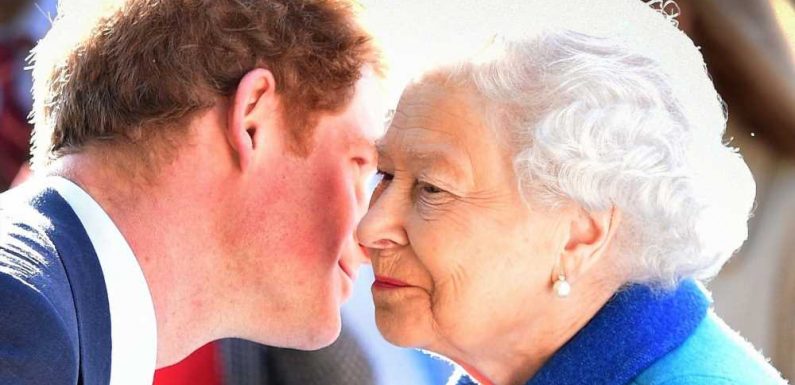 PRINCE Harry's "ambushes" on the Royal Family "took its toll" on the Queen's health before her death, insiders claim.
Her Majesty hated confrontation, and the weekly attacks from her "much-loved grandson" were said to have a detrimental effect on the 96-year-old.
Before her death in September, The Queen was having to dodge allegations made about her loved ones in television interviews, with the release of Harry's memoir Spare looming.
Friends of the late monarch have now said there is no doubt the attacks by Harry and Meghan Markle had an impact on her frail condition.
One told The Telegraph: "This did have an impact on the Queen's health in her final year. It did take its toll."
They said Harry's "almost weekly" attacks were especially painful as he was much loved by the Queen.
Read more on Prince Harry
Harry says he WASN'T Wills' best man as groom 'didn't want him to give speech'
Model who kissed teenage Harry refuses to say if she took his virginity
This week The Sun scooped the world by getting hold of a Spanish copy of the book, out on January 10.
In the memoir, the Duke writes affectionately about his grandmother.
But those close to her say she suffered deeply as a result of the war he waged against the Royal Family post Megxit.
Another pal of Her Majesty said: "She never wanted to deal with confrontation, even going as far back as the start of Prince Andrew's troubles, and this stuff was shoved in her face on an almost weekly basis.
Most read in The Sun
Jessie J reveals she's pregnant after miscarriage heartache
Harry has put troops at risk of revenge attacks, ex top brass warn
Graeme Souness breaks down in tears over Gianluca Vialli's death
I failed my driving test before even turning on the engine – here's why
"It had an impact. She had lost Prince Philip, and then the constant ambushing of the Royal family by a much-loved grandson did take its toll.
"At that stage in your life and your reign, you just don't need that on top of everything else."
A third pal agreed that there was "absolutely" no doubt that the Sussexes ambushes contributed to the Queen's deteriorating health.
The Prince has given a massive insight into his life through the words written in his bombshell book Spare.
Harry revealed he has taken cocaine, cannabis, magic mushrooms and even used laughing gas while Meghan was giving birth.
It has since been revealed the Prince was allowed to leave his Apache helicopter base after it was put in lockdown when random drug testers arrived.
In the memoir, Harry has also told of how he lost his virginity to an older woman, and claimed that brother Prince William "grabbed me by the collar, ripping my necklace, and … knocked me to the floor".
The Prince has also sensationally claimed he was not William's best man as he slammed the "bare-faced lie".
But, Spare has also left seven questions unanswered – including the identity of his older lover.
Source: Read Full Article