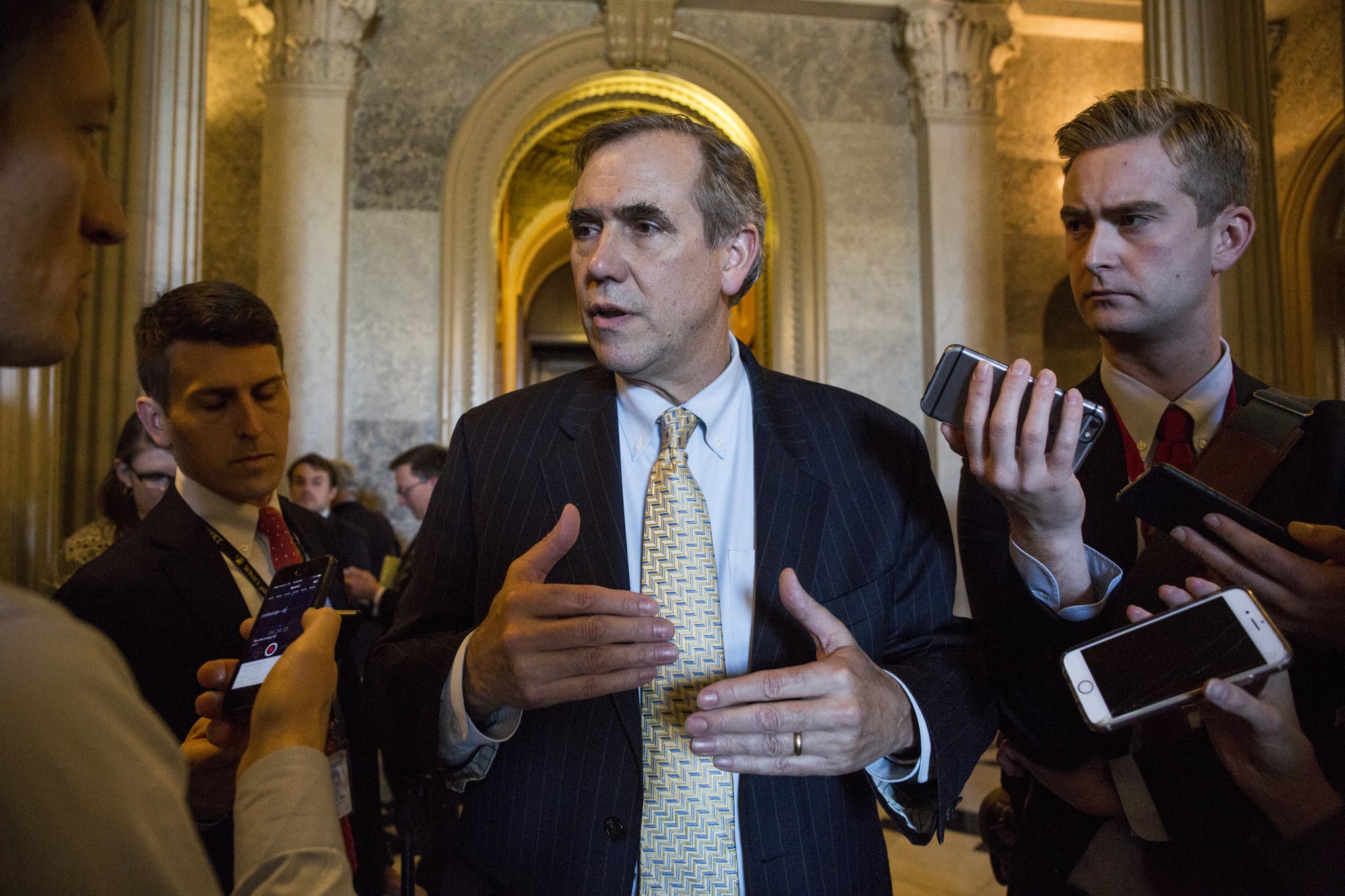 It took President Donald Trump three days to speak about the Portland stabbing attack and even in doing so, he only tweeted out a sentiment. His behavior didn't go unnoticed, and Senator Jeff Merkley from Oregon wants Trump to do and say more about this "wave of violence."
After holding a town hall in Clackamas, OR, on May 30, CNN spoke to Merkley about the Portland attack. Merkley expressed that the stabbing and other recent hate crimes stem from Trump's rhetoric on the campaign trail. "You probably can't tie him directly to one particular act of violence. But to the wave of violence, yes, he bears responsibility," he said to CNN. The senator also touched upon the tweet sent from the POTUS account on May 29, stating that it "didn't sound like President Trump." You can see the tweet he's referring to ahead.
— President Trump (@POTUS) May 29, 2017
Related
Teen at Center of Portland Attack Thanks Victims: "Without Them, We Probably Would Be Dead"
Merkley wants Trump to go further with this tweet and talk to three families affected by the Portland stabbing. Then, "he should speak to the nation." Perhaps Trump could learn what Merkley means simply by reading his tweet about the attack.
— Senator Jeff Merkley (@SenJeffMerkley) May 27, 2017
Source: https://www.popsugar.com/news/Senator-Jeff-Merkley-Trump-Oregon-Stabbing-Attack-43594226