The leaders of North and South Korea went on a trip together to the top of Mount Baektu, a sacred mountain that borders China and is said to contain the history of Ancient Korea.
Mount Baektu is considered the most sacred and the symbolic mountain of the Korean nation.
President Moon Jae-in said repeatedly that it was his longtime dream to trek up Mount Baektu. The South's presidential office announced Wednesday that the two leaders' visiting Mount Paektu represents the "80 million Korean people combined."
Moon left early in the morning from Paekhwawon guest house and was escorted by Kim Yong Nam, head of North Korea's parliament. Tens of thousands of Pyongyang citizens lined the streets, again dressed in colorful national costumes, waving flowers and peninsula flags and North Korean flags high in the air.
Moon on Wednesday night gave an emotional speech in front of 150,000 North Korean citizens at Rungrado 1st of May Stadium. It was the first time a South Korean head of state ever addressed North Korean citizens directly.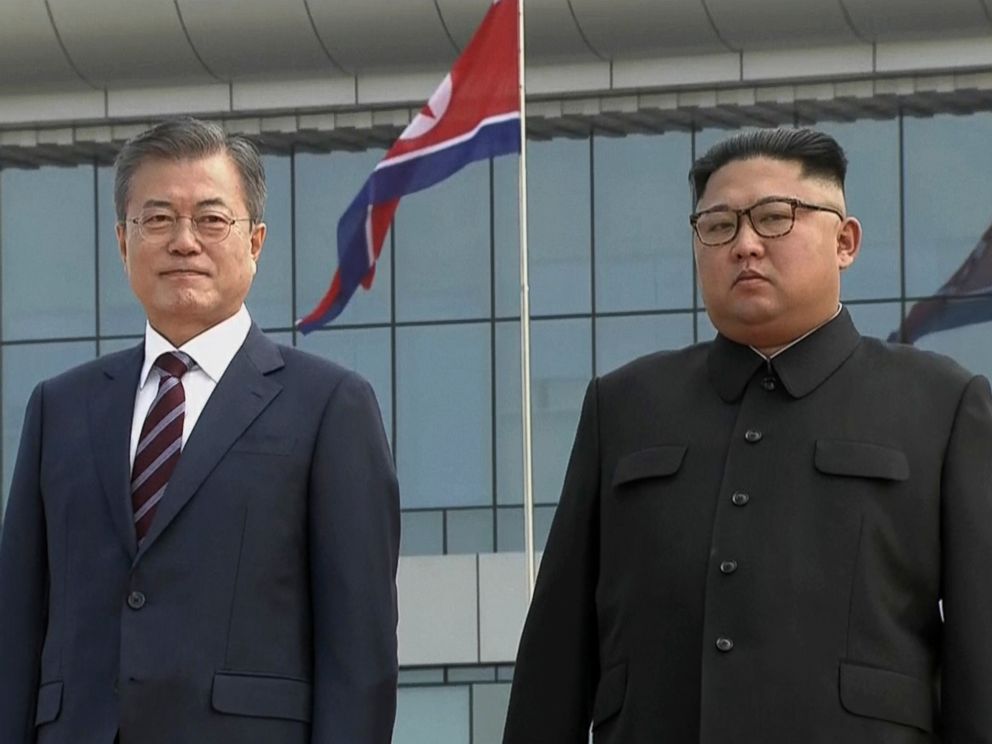 "I propose to take the next big leap to completely resolve the 70 years of hostility and be together as one again," Moon said. "Chairman Kim and I will rebuild our nation, with 80 million people of the North and South holding hand in hand, standing strong."
The speech came after watching the welcoming Mass Games, which were modified from its original version for the South Korean delegation. The audience, in typical North Korean style, gave a standing ovation.
"President Moon almost cried giving the address in Pyeongyang," Herry J. Kanzianism, director of defense studies at center for the national interest, said during a specialist discussion session at Seoul Press Center. "He seems sincere in trying to end problems in the Korean peninsula. We need to give him big credit for engaging in such difficult challenge."
Source: Read Full Article