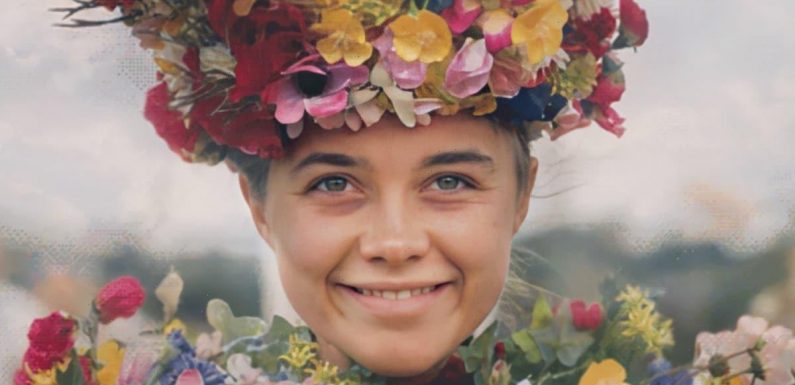 Five indie films guaranteed to make you scream
A24
For every big-ticket horror franchise, there are dozens of indie films (many of which launched said franchises) that are worth your watch. Independent productions are responsible for some of the genre's most haunting classics, from "Texas Chainsaw Massacre" to "The Blair Witch Project."
Today, auteurs like Jordan Peele and David Robert Mitchell are picking up the mantle, with the help of players like A24. The millennial-facing distribution and production heavyweight has made a name for itself with its roster of distinctive writer-directors, including horror maestros Ari Aster, Robert Eggers and Yorgos Lanthimos.
This year, A24 released two horror films: "False Positive" and "Lamb," which is currently playing in theaters. If you're looking to explore other titles that'll keep you up at night, here are A24's most terrifying offerings – so far.
"Hereditary" (2018)
Toni Collette gives a performance for the ages (one that deserved much more awards fanfare, but that's a conversation for another day) in Ari Aster's formidable feature debut. Colette plays Annie, a miniaturist struggling to process her relationship with her mentally-ill mother. Grief – the real force of evil in this film – consumes her family's lives following a string of tragedies. For the best viewing experience, avoid trailers; but just know you'll never think about peanut allergies or birds the same way after watching this one.
"Midsommar" (2019)
Ari Aster's follow-up to "Hereditary" burrows deep in your mind and may never really leave. Though it shares a DNA of grief with its predecessor, "Midsommar" ditches the jump-scares for slow-burning disturbia, a feat made all the more impressive by the fact that it's almost entirely shot in blinding sunlight. In the wake of a harrowing family tragedy, Dani (Florence Pugh, in another unforgettable turn) accompanies her insensitive boyfriend Christian (Jack Reynor) and some friends to Sweden, where an exotic festival slowly gives way to pagan cult rituals. Aster has said the film was inspired by a breakup, which, once you've seen it, raises more questions than answers.
"The Witch" (2015)
Robert Eggers' pilgrim-era creepfest deserves praise for its commitment to historical realism: the dialogue is ripped straight from the 1630s and the kids do chores from sun-up to sundown. Don't let that deter you: "The Witch" gives your boilerplate lost-in-the-woods flick a run for its money. Anchored by Anya Taylor-Joy's Thomasin, the film follows a young woman whose family has been exiled by their Puritan community to the New England woods for spiritual differences. When an unexplainable tragedy strikes the family, they begin to turn on one another.
"The Lighthouse" (2019)
The success of a two-hander largely relies on the strength of its performers, and luckily Robert Pattinson and Willem Dafoe are up to the task. Co-written by brothers Robert and Max Eggers, "The Lighthouse" is a tale of two men trapped on an island in the 1890s. The ominous lighthouse that dictates their lives, and fuels their burning hatred of one another, sends them spiraling into madness. Jarin Blaschke's Oscar-nominated cinematography – his black and white palette is as textured and vibrant as any color film – is enough reason to give this one a try.
"Under The Skin" (2013)
Jonathan Glazer's sci-fi thriller was showered with critical praise, though it did not receive as warm a reception at the box office. Scarlett Johansson stars as an otherworldly creature who uses her appearance as a human woman to pick up lonely Scottish men. If you're looking for a more contemplative alternative to a typical slasher film, this one has been lauded as a masterpiece in the tradition of Stanley Kubrick.

Source: Read Full Article