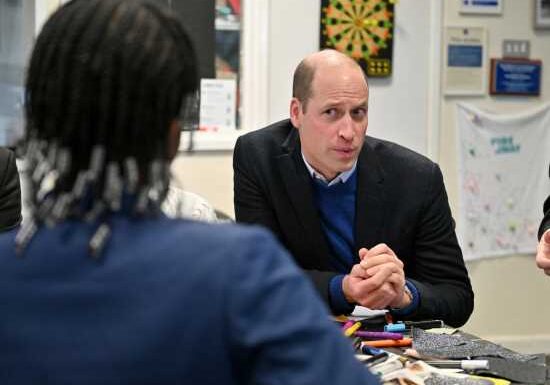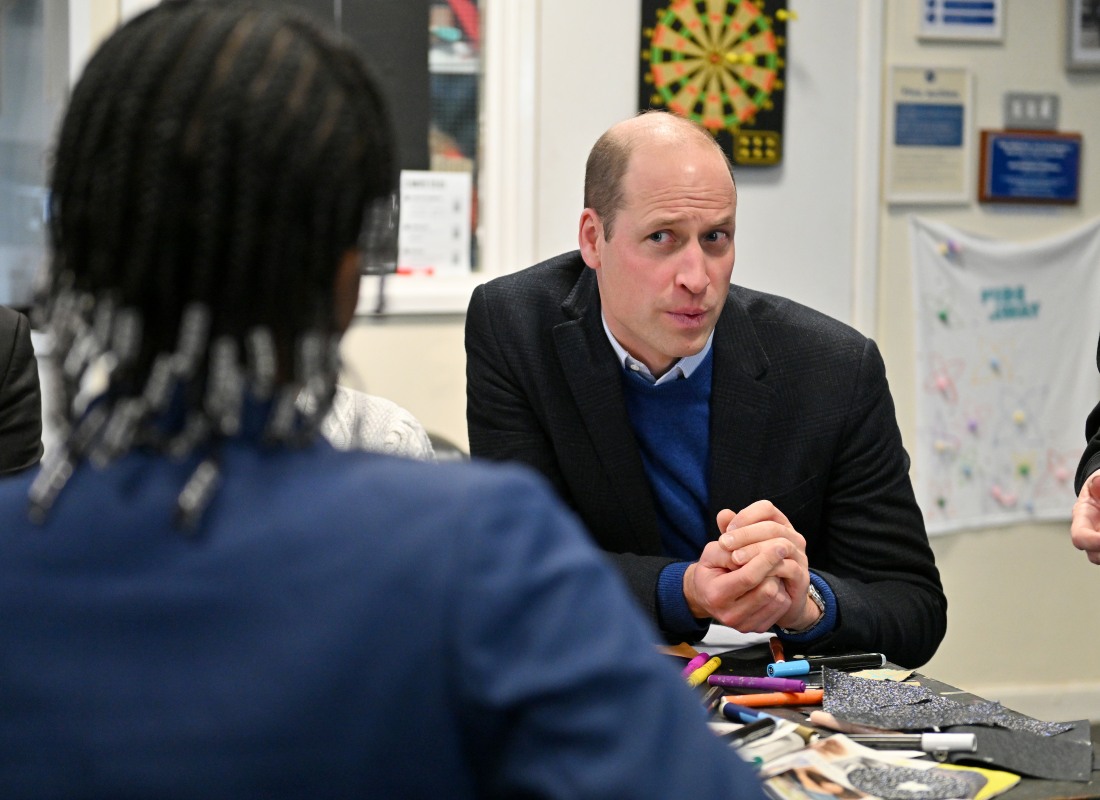 To quote Whitney Houston, I believe the children are our future. The children of the UK keep on brutalizing Prince William's ego and reputation. I would be shocked if they hadn't already nicknamed Prince Oldhead. Just a few weeks ago, William asked a group of schoolkids to guess his age. They guessed "57." Then, on Thursday, William was in Manchester to introduce yet another baroque scheme of "donating" a small amount of money while saddling several charities with a lot of rules and bureaucracy. This time, the Royal Foundation is putting up part of a £100,000 charitable scheme spread out over three years. This is… not a lot of money, especially given that it's spread out over multiple charities, over three years. One of the children at William's event must have done the math on it and the child started asking the right questions:
The Prince of Wales has said he "doesn't know" how much money is in his bank account after a question from an 11-year-old boy.

The Prince was visiting Manchester's Moss Side to learn about a project tackling youth violence with Andy Burnham, the city's mayor. He announced a £100,000 scheme, funded jointly by the Royal Foundation and the Labour politician's office, which will bolster the work of the Manchester Peace Together Alliance.

As he met young people and volunteers at the Hideaway Youth Project, which is a lead partner of the Manchester Peace Together Alliance, the Prince sat down with some schoolchildren working on a collage.

Amir Hassan, 11, made the Royal laugh when he asked him: "How much do you have in your bank account?"

The schoolboy said afterwards the future king had quipped he "didn't know".

Prince William was also asked whether he wanted to join the art project, where the children were cutting out hairstyles they thought were empowering and positive, and replied: "I'm literally the last person you should ask. My hair is disappearing." He also briefly joined a game of pool and produced groans from the watching guests when he twice failed to pot a yellow ball.
[From The Telegraph]
William was overheard stage-whispering "seize him" to an aide and the child was quickly taken to the Tower of London. I jest, but you know that William probably wasn't happy at the peasant child's impertinence. If an 11-year-old boy questions why a rich prince is donating such a small amount, imagine what the adults think. And by the way, William inherited the Duchy of Cornwall tax-free. The Duchy is a vast real estate empire worth around $1.5 billion, and William gets an annual income of around $7.5 million from the duchy. He also has money that his mother left him, plus whatever he's embezzled from the Royal Foundation, plus everything else. The child was right to ask him about his bank account.
He truly went Full Lurch on Thursday.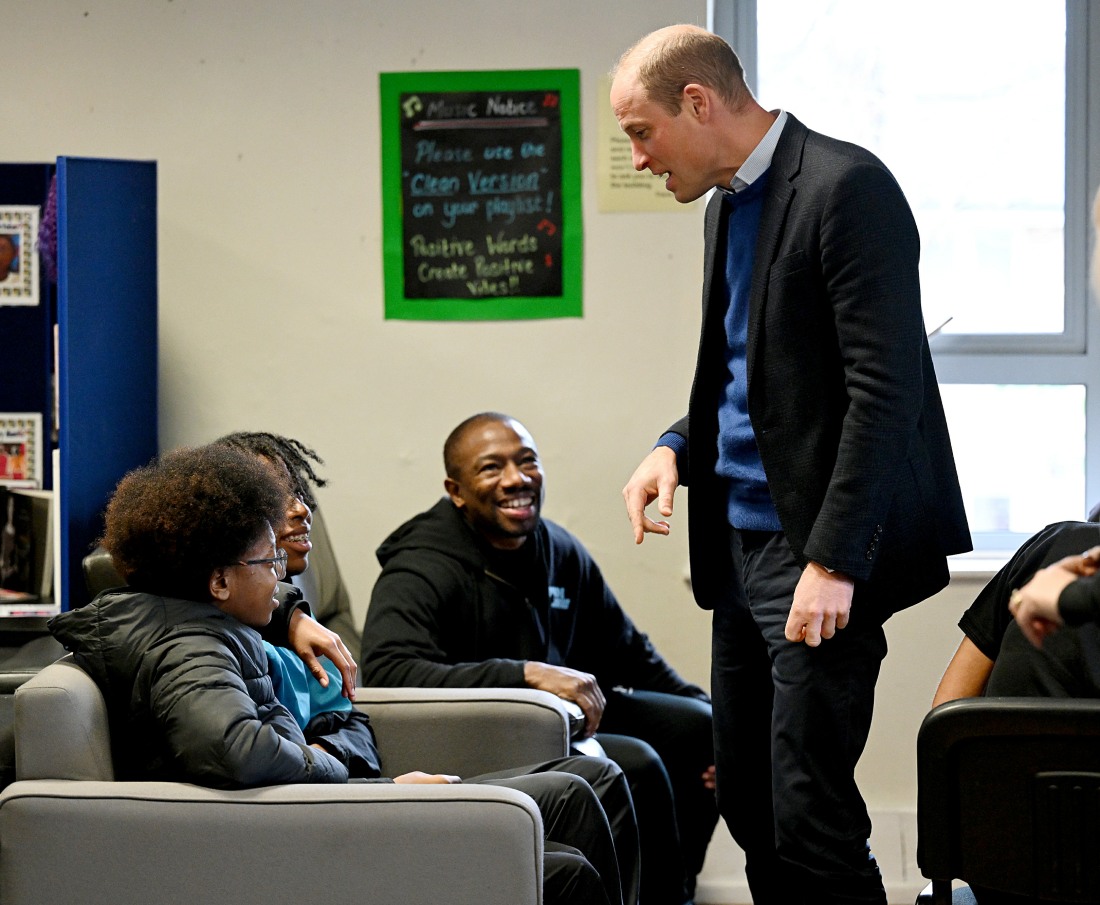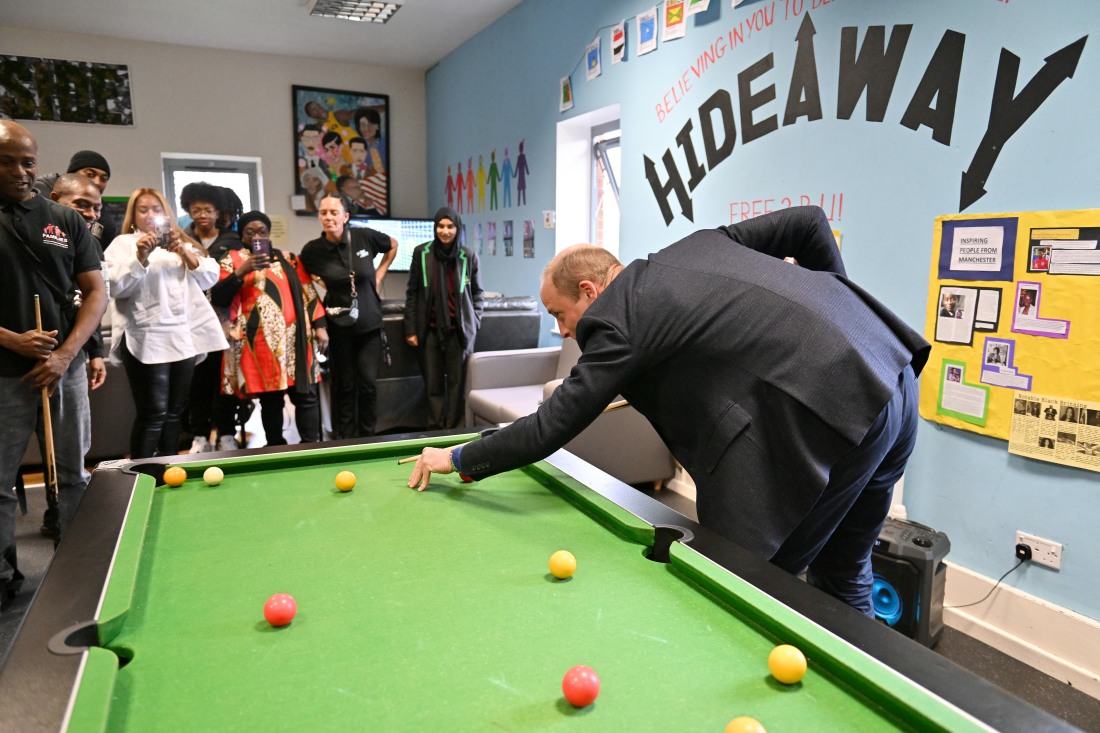 Photos courtesy of Avalon Red, Cover Images.
Source: Read Full Article