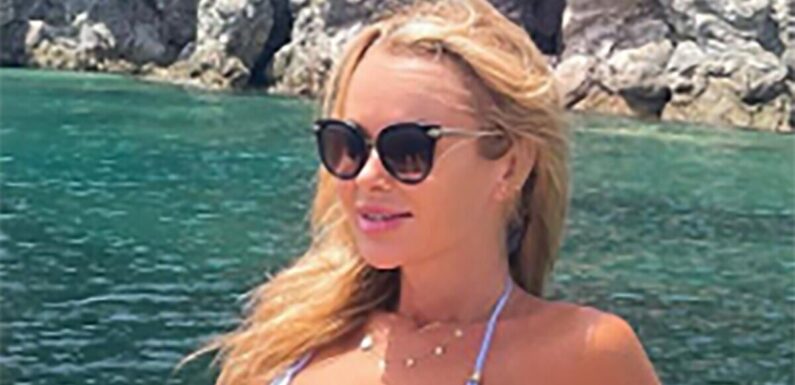 Amanda Holden left her fans in a daze as she showcased her unbelievable physique in snaps from her holiday.
The 52-year-old was compared to a Bond girl as she lounged on the beach with the bright blue sea rippling beside her.
She donned a gorgeous two-piece from Heidi Klein which featured a baby blue triangle top with matching rope tie bikini bottoms.
In another photo, the Britain's Got Talent judge posed on the bow of a boat wearing dark sunglasses to shield her eyes from the blazing sun.
We use your sign-up to provide content in ways you've consented to and to improve our understanding of you. This may include adverts from us and 3rd parties based on our understanding. You can unsubscribe at any time. More info
Source: Read Full Article