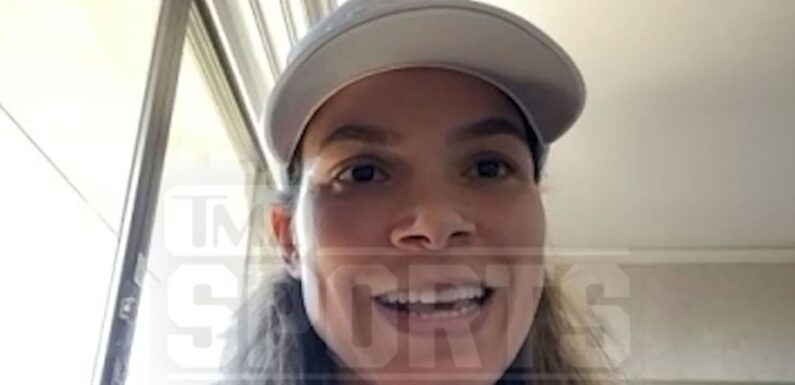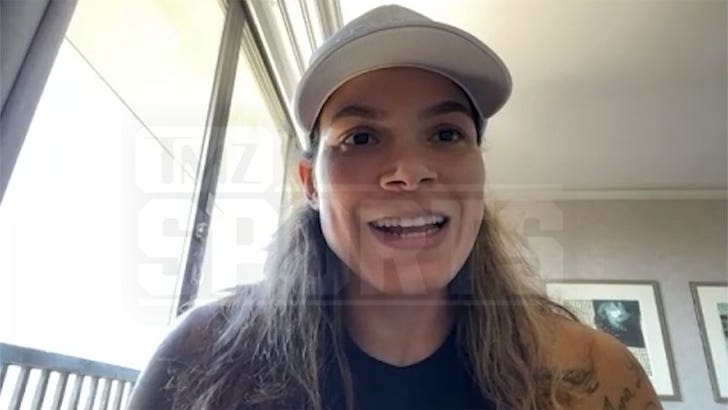 Amanda Nunes believes she is the greatest mixed martial arts fighter of all time… but if you don't, that's cool with "The Lioness."
TMZ Sports talked to 35-year-old Nunes, who is returning to the Octagon in the main event at UFC 289, and asked her who she believed was the greatest ever.
Amanda didn't mince her words … "Me."
Of course, it's a subjective question … it can't be definitively answered. In the wake of Jon Jones going up to heavyweight and dominating Ciryl Gane with ease, a lot of fight fans, including Dana White, have declared "Bones" Jones the greatest.
Others in the conversation are Khabib Nurmagomedov, Demetrious "Mighty Mouse" Johnson and Georges St-Pierre, in addition to Nunes.
Amanda, who won back her belt vs. Julianna Pena in July, will fight 35-year-old Irene Aldana Saturday night in Vancouver. We asked Nunes, who has done everything in the sport (double champ, beaten "Cyborg", Ronda Rousey, V. Shevchenko), if retirement has entered her mind.
The short answer is no … 'cause Amanda says she still enjoys the "feeling" of a fight, and "process" of preparing.
"I wanna keep doing this because this is what makes me alive, keeping me fresh, keeping me on my toes. I love the competitions and I don't see anything after this fight so I guess I'm gonna go through this, get my belt back home, and get right back to the next."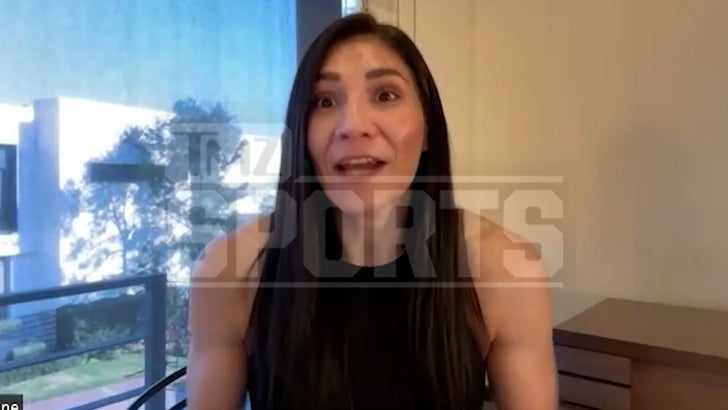 We also talked to Irena, who is on a mission to stop the belt from going back to Florida with Nunes, and she made it clear she isn't content with simply sharing the Octagon with Amanda. She wants to win.
And since her teammate, fellow Mexican fighter Alexa Grasso, won the belt by beating another dominant champ in Valentina Shevchenko, Aldana has faith that it's possible.
"I learned a lot from [Alexa] and I love the way she handled all these things. She had the world against her and nobody gave her a chance and she showed the world."
FYI, Grasso was a huge underdog … and so is Aldana.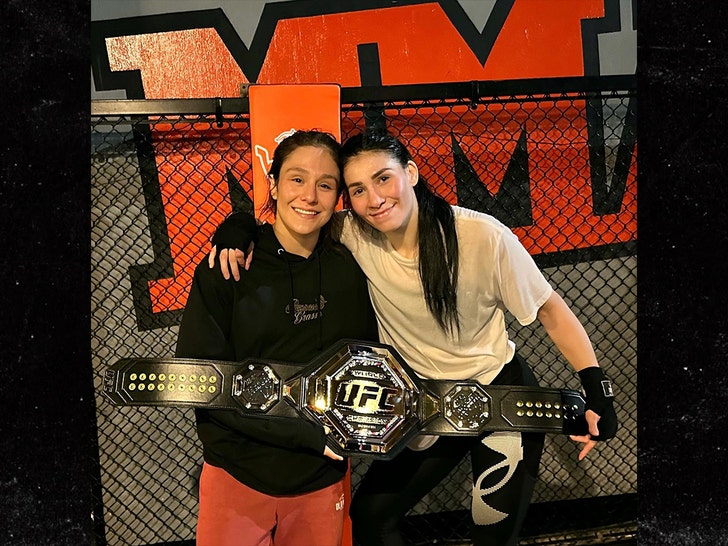 But, Alexa won … and that's Irene's plan, too.
"[Grasso winning the belt is] a big motivation for me."
Source: Read Full Article