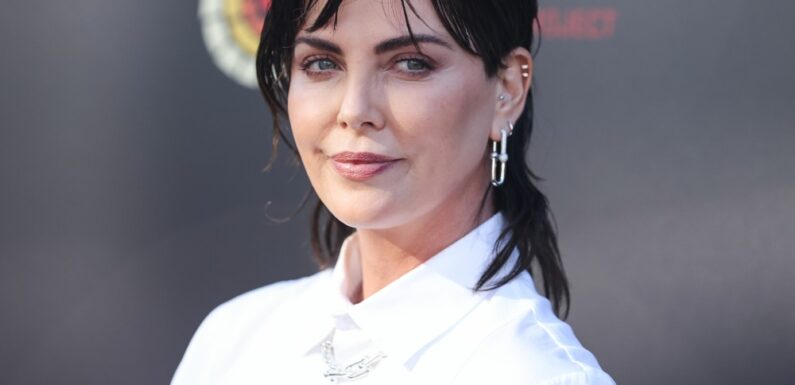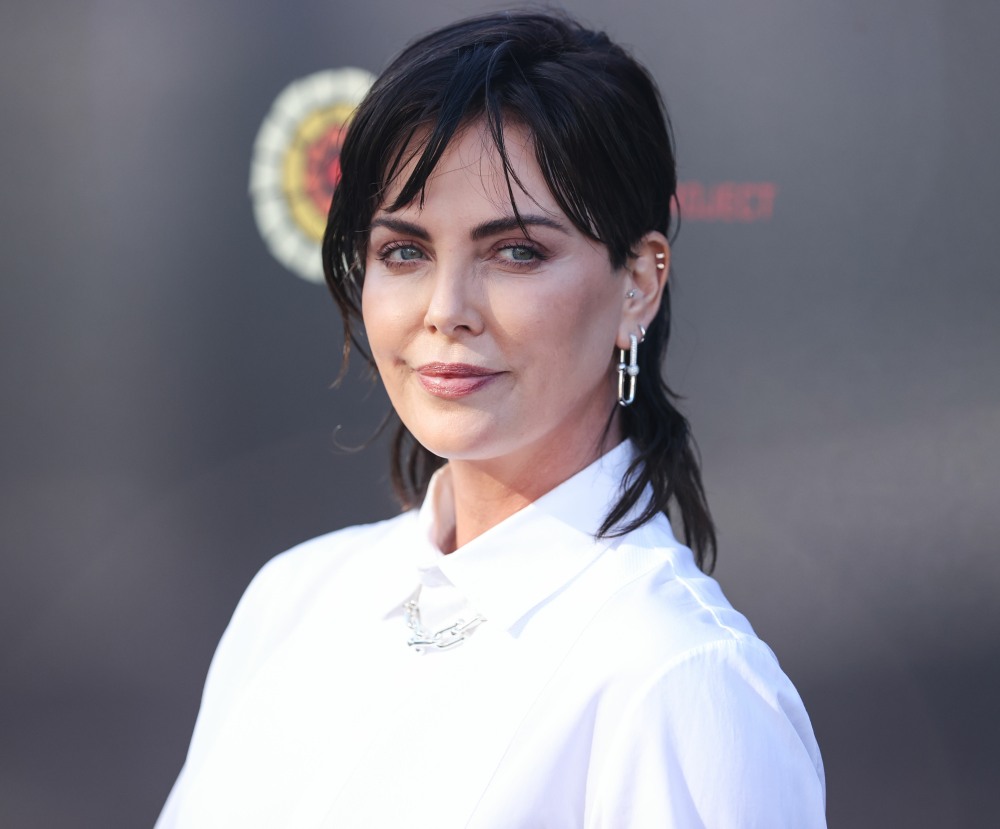 Pre-strike, Charlize Theron gave several interviews to promote her Dior contract. I don't actually think it would have been in violation of strike promotional guidelines if she gave the interviews during the strike, but whatever, I just thought I'd mention that this InStyle piece was done months ago. Charlize has been the face of Dior's J'adore perfume for nearly two decades, and now she's the face of Dior's latest fragrance, L'Or de J'adore. Charlize chatted with InStyle about sense memory, how she applies perfume and the '90s trend she hated the most. Some highlights:
The "cloud mist" strategy for applying perfume: Her spritzing method allows her to enjoy all the facets of a scent without overwhelming her nose and — most importantly — her skin. "I find direct [contact] on the skin becomes, for me, a little aggressive, and then I miss the subtle tones to it. Whereas when I do the cloud mist, I feel like I get more of the depth of field. I get a better sense of the other dimensions of the scent, especially since it's constantly changing as your day goes by."

Sense memory from her childhood in South Africa. "There was always something about rain hitting dust — it creates this smell that's just so unique. I get very excited when I see rain because then I look for some dust, some dirt, and I try to recreate it. I've never been able to. But that is a very nostalgic smell for me. When I go back and we have our rains in South Africa, it's everywhere. You can smell it everywhere. Man, it just fills my soul. I'm like, 'This is home.'"

Fragrance mastermind Francis Kurkdjian created L'Or: He's infused classic J'adore notes of rose, jasmine, and ylang-ylang with orange blossom, lily of the valley, and violet for a rich floral scent that's warm and rounded — perfect for a sweet fall scent. "It's beautiful," says Theron. "The floral tones are just so layered."

She doesn't incorporate scent into character-building: "I sometimes go as far as just eliminating even scent in my soap. Because I am very sensitive to smell, any kind of smell can just really take me out of it. So it's become more about elimination than about adding."

Her beauty regret: "Hands down, the thin eyebrows in the '90s. I'm still recovering from that."
[From InStyle]
Unpopular opinion, but I think the bushy-eyebrow trend will come back to haunt people years from now, moreso than the thin eyebrows from the '90s. While overplucking never looks good, neither does the big, dark, caterpillar-brow trend. As for applying perfume… I find it depends on the perfume. If I'm wearing something cheap (like a body spray) or I just want a light scent, I do the cloud mist thing too, and I walk into the perfume cloud. If I actually want to smell the perfume on my skin, I spray it directly on my throat and wrists.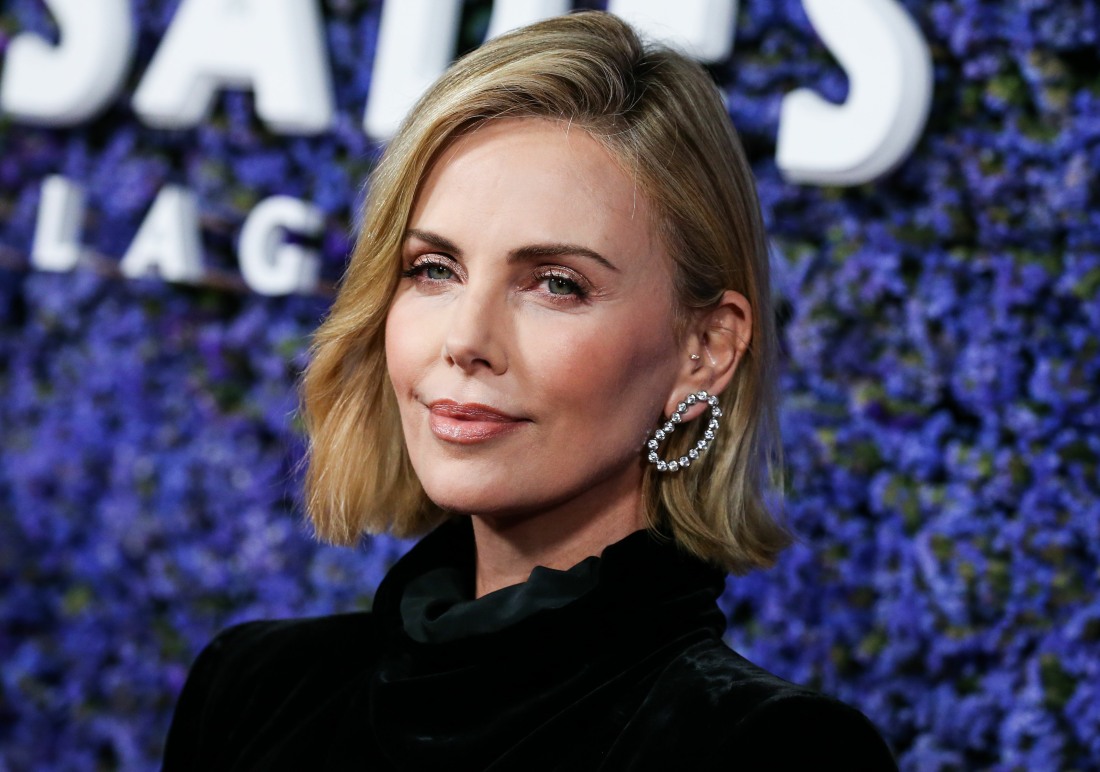 Photos courtesy of Avalon Red.
Source: Read Full Article