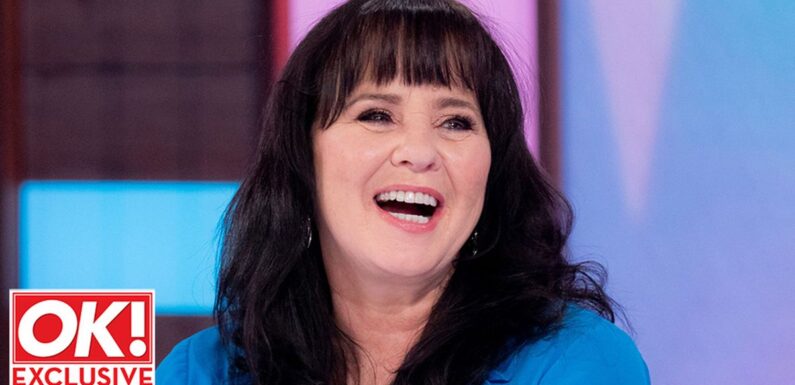 Coleen Nolan appears happier than ever since rekindling her romance with boyfriend Michael Jones earlier this year, after the pair split in 2022.
And now, she has revealed to OK! that it was her three children who pushed her to find love once again, prompting her to go to therapy following the split from Michael – where she ultimately learned to love herself and realised that she missed him.
The Loose Women panellist shares two sons Shane Jr, 34, and Jake, 31, with ex-husband Shane Ritchie. While she is also mother to daughter Ciara, 22, from her relationship with musician Ray Fensome.
Speaking on how her kids have an impact on her love life, she tells us: "I've learned a lot from my kids, they always tell me just to be brave. They were actually the ones who said I needed therapy.
"The first year I was with Michael, they weren't sure. Because, one minute I was all about him and the next I was saying I finished it, so they were confused. They were super protective of me so they didn't want me to go back on the dating scene and jump, because they've seen me go through things before," explained Coleen.
Continuing: "Then, my son Jake said to me 'I think you need therapy and to go and learn how to love yourself before you let someone else love you'.
"I was questioning how someone could love me that much, and Jake said 'well why don't you think you deserve that?' So going to therapy really did help me and it changed my mindset, now I realise that I do deserve it."
As we probe what the kids think of Michael since they got back together, Coleen shares; "We always all got on, but now I'm very different and Michael feels more secure, the kids get on great with him. They're really supportive now, so it's nice".
Coleen has previously said how her daughter Ciara worried she was 'settling' for Michael, who she met on Tinder in 2021, but it has now been confirmed that he is the real deal.
She said last year, " "She was worried that I was getting into a relationship because I felt like it was my last chance. She said, 'you say nobody's ever looked at you like Michael but there's loads out there that would do that so don't just settle for the first one'. But I was trying to explain to her it definitely wasn't that!"
Source: Read Full Article