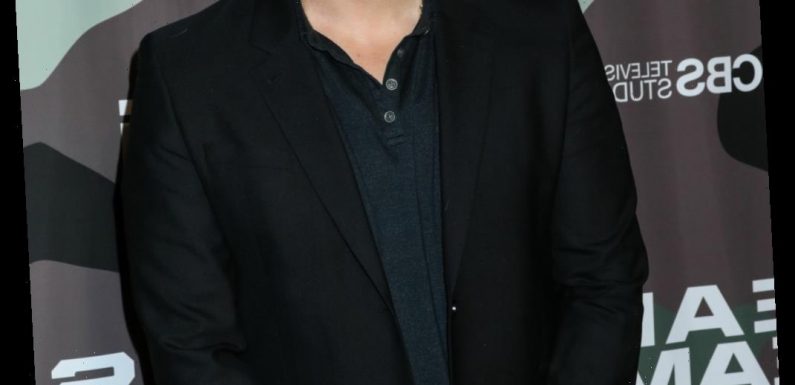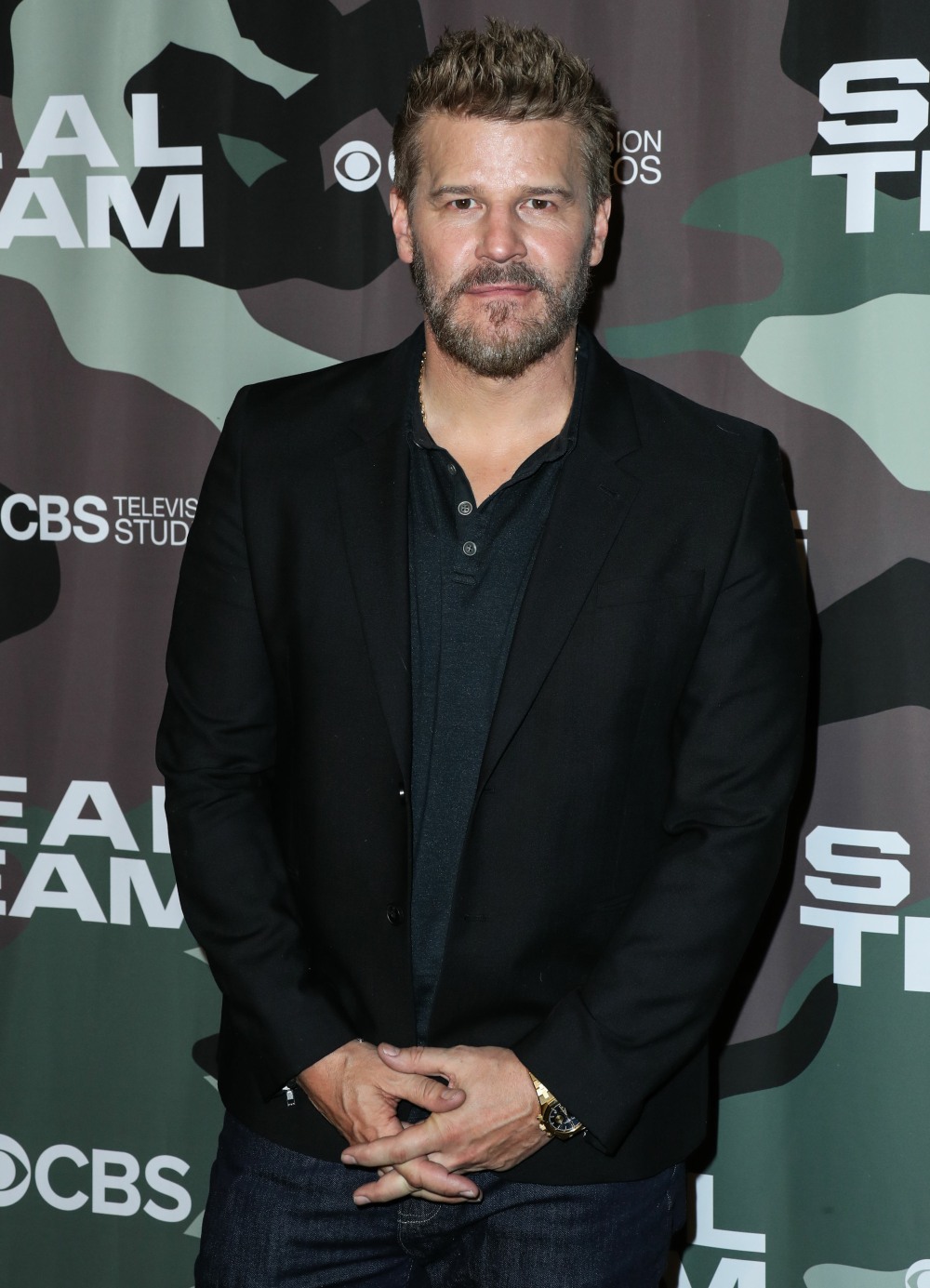 Joss Whedon is a pig, a bully and a very toxic person. As it turns out, his ex-wife was right about everything. As it turns out, it was basically an open secret among many TV casts and crews that Whedon was and is f–king awful. When Charisma Carpenter spoke out last week, many of the women in Whedon's world came forward to support her. Very few of them men in that world said much of anything. David Boreanaz was the one of the men who said nothing for days. Over the weekend, Boreanaz's silence became a story, especially after he deleted all but one post from his Instagram account.
Boreanaz got his start in TV on Buffy, and then he got a Buffy spinoff, Angel. After his work with Whedon, he immediately went into Bones, where he stayed for 12 years. I saw a lot of shade for Boreanaz and a lot of rumor-mongering which surprised me, frankly, because I was not aware – before now – of anything untoward about his behavior on TV sets. While Boreanaz got caught up in the Tiger Woods-Rachel Uchitel scandal more than a decade ago – Boreanaz cheated on his wife with Uchitel before Uchitel met Tiger Woods – I thought his professional reputation was good. But then I saw the stuff online about how he would walk around the Buffy and Angel sets naked, and how he settled one sexual harassment case out of court. So… yeah. Ugh. David finally said something online about Whedon, and then Charisma Carpenter replied and thanked him for his private support too:
— David Boreanaz (@David_Boreanaz) February 14, 2021
— charisma carpenter (@AllCharisma) February 15, 2021
Separate from the other stuff… I think it's nice that his first reaction to Charisma's post was to reach out to her privately to offer support. I hope a lot of Charisma's friends and former coworkers did the same. In addition to Boreanaz, several other actors in Whedon's shows have recently spoken up to lend Charisma support, among them: Danny Strong, Adam Busch and Tom Lenk and Amy Acker.
Boreanaz's Bones costar Emily Deschanel also tweeted support to Charisma:
— charisma carpenter (@AllCharisma) February 10, 2021
Embed from Getty Images
Embed from Getty Images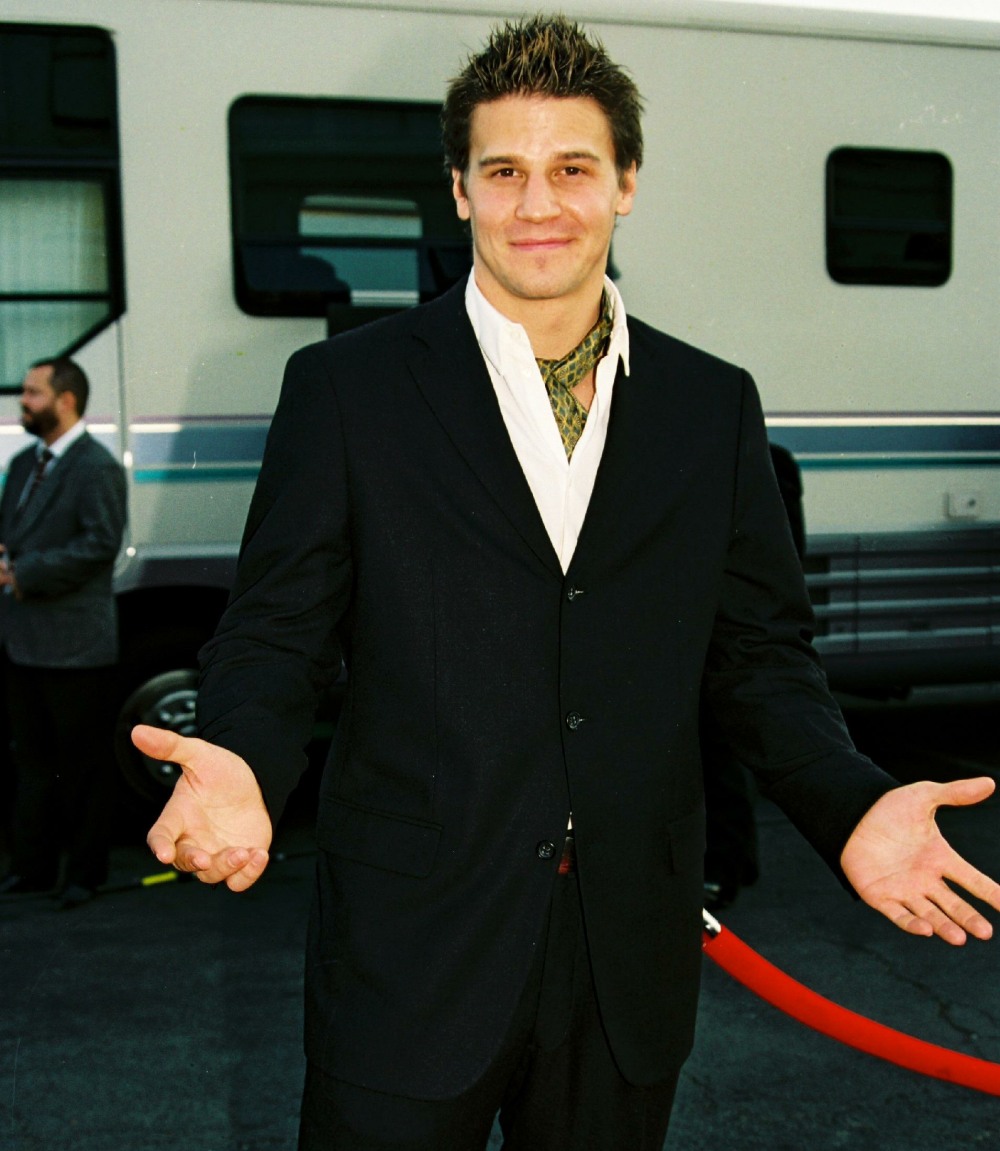 Photos courtesy of Getty, Avalon Red.
Source: Read Full Article