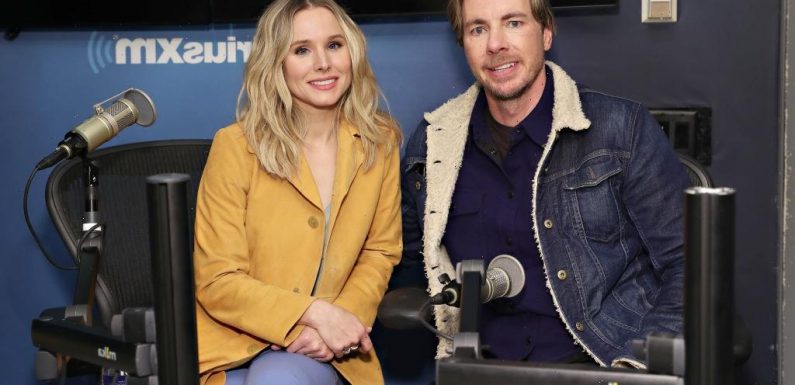 Dax Shepard and Kristen Bell have shared with fans a lot about their relationship over the years. The couple recently revealed more information on Shepard's podcast, Armchair Expert, and Shepard even talked about a "crazy gift" Bell gave him that made him see the world differently.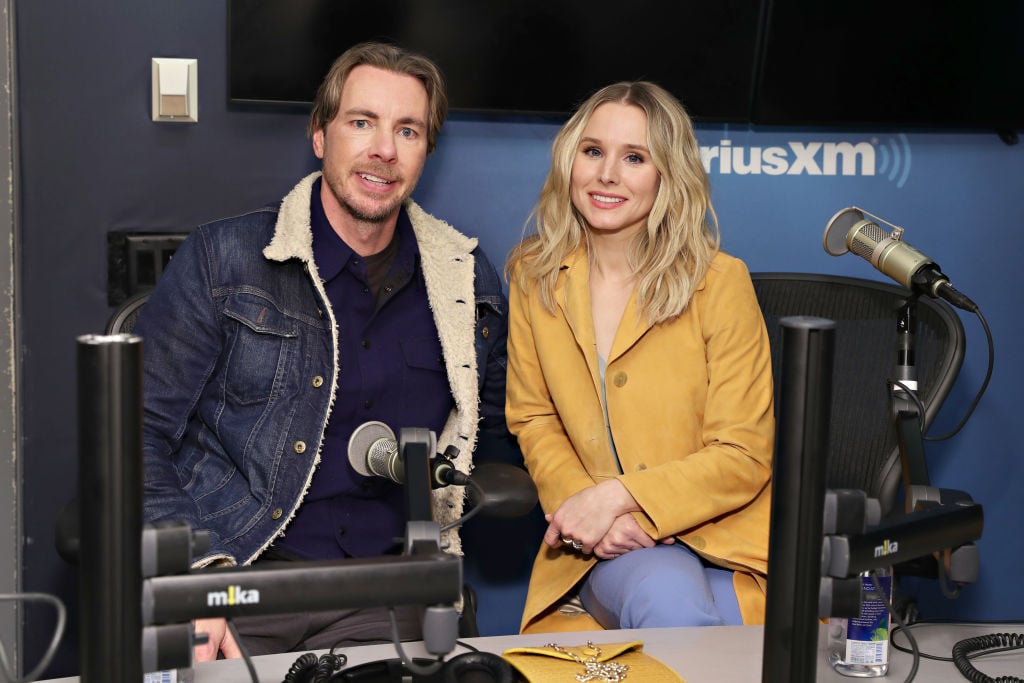 Dax Shepard and Kristen Bell have been together since 2007
Shepard and Bell first met in 2007 at a party. Bell admitted she did not feel the sparks with Shepard at that time—though she remembered that Shepard 'talked so much.'
Fortunately, they had another chance to make an impression when they saw each other at a hockey game. Things were different this time, and the two of them hit it off. Shepard and Bell started dating soon after.
The couple got engaged in 2010 and married in 2013. They have two daughters: Lincoln (born 2013) and Delta (born 2014).
Hollywood marriages are known to be short-lived, but Shepard and Bell have defied the odds. They often talk about couple's therapy being a huge driver of their relationship's success and encourage other people to consider it as well.
"You do better in the gym with a trainer; you don't figure out how to cook without reading a recipe," Bell told Good Housekeeping. "Therapy is not something to be embarrassed about."
Dax Shepard talks about the 'crazy gift' Kristen Bell gave him
Shepard and Bell have been through a lot together, and they have learned to appreciate many qualities in each other. Shepard considers Bell's positivity a "crazy gift" she has given him.
"I am a cynic to the core and you were so positive that even I couldn't punch a hole in it," he said on his Armchair Expert podcast, according to Yahoo. "And I witnessed the crazy … benefits of it — or rewards of it. I was able to learn I was wrong by watching you. That's a crazy gift to give somebody. It changed my worldview. I don't know what quality that is, but that is it."
Shepard once talked about Bell's kindness in the interview with Good Housekeeping as well.
"Until I was 32, I thought the world was just wolves, that there was no way anyone was acting with any kind of benevolence," he shared. "When I met her and her friends, I was suspicious of their unbridled happiness. I thought, 'Something stinks here; they're in a cult.' But slowly I began to see her positive way of looking at the world. She gives people the benefit of the doubt."
Kristen Bell also shares what she loves about Dax Shepard
Meanwhile, Bell's favorite quality in Shepard is his "fierce moral inventory." This refers to Shepard's "ability to self-assess and pivot" and his dedication to "evolving" and "getting better."
Bell also shared she finds it "very attractive" that Shepard has been able to use his introspection to relate to others and give good advice.
Source: Read Full Article