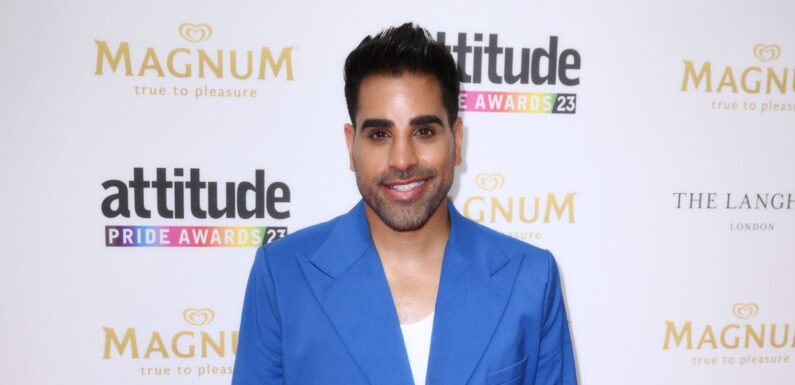 Dr Ranj Singh says he believes speaking out about alleged "bullying and discrimination" on This Morning was "the right thing to do".
The former resident doctor of ITV's flagship show said his comments about its culture were not about Phillip Schofield "at all". Dr Ranj left the programme two years ago and released a statement clarifying why shortly after Schofield's own ITV departure in the wake of his secret affair revelations.
In the statement, he hit out at a "toxic" culture, saying he raised concerns while working at ITV – and afterwards felt like he was "managed out" for whistleblowing. At the Attitude Pride Awards 2023, Dr Ranj discussed the social media statement, saying: "I did everything I was supposed to do and everything that I believed was the right thing to do and hopefully some good will come out of all of this.
"That was the key thing behind it. It wasn't about me. It wasn't about Phillip at all. I've made no comment on that situation and my point was about creating a better working environment for everybody and hopefully something good will come of it.
"Generally speaking, workplaces need to be good for people's well being. Okay we all work in pressurised areas, I work in the NHS, it's really pressurised. But it's really really important that we look after our staff and our employees as well."
Asked whether he would ever make a return to This Morning, Dr Ranj added: "I work on Morning Live now which gets double the ratings." In his original statement, Dr Ranj said he had thought "long and hard" about posting about his departure from This Morning, but felt the need to "clarify some things".
He said he had "genuinely loved and valued" working at ITV but had become "increasingly worried about how things were behind-the-scenes and how people, including myself, were being treated." "I even took my concerns directly to the top of ITV: the culture at This Morning had become toxic, no longer aligned with ITV values, and I felt like because I whistle-blew I was managed out," he said.
"The whole process was heart-breaking and even affected my mental health. But I'm happy to say I've found my feet again, know my worth and have found my tribe…There are some good people in TV, but we need to be brave and stand up to those who aren't. Even if it's scary as hell, we have to do the right thing otherwise nothing will change."
A letter written by ITV boss Dame Carolyn McCall to culture secretary Lucy Frazer, DCMS Committee chair Dame Caroline Dinenage and Ofcom's chief executive Dame Melanie Dawes, said an external review conducted following Dr Ranj's complaint had found "no evidence of bullying or discrimination".
Philip, 62, left This Morning last month and later admitted to an "unwise but not illegal" affair with a much younger colleague. He later spoke out about Dr Ranj's 'toxic' comments – saying he didn't "know why he said it".
Source: Read Full Article