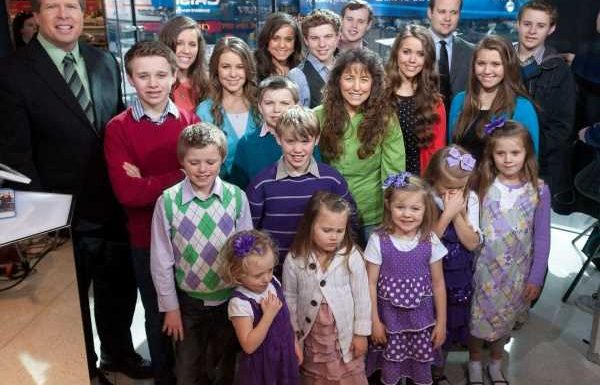 Article Highlights:
Jeremiah Duggar and Hannah Wissmann got engaged after three months of courtship.
Duggar family critics found evidence that the couple's wedding will happen in March 2022.
Jim Bob and Michelle Duggar are unlikely to make a public wedding announcement.
The recent Duggar news has mostly revolved around the Duggar family's legal troubles. Josh Duggar's trial resulted in a guilty verdict, and Jana Duggar settled her child endangerment charge out of court. Now, all eyes are on Jeremiah Duggar and Hannah Wissmann. The two are engaged, and Duggar family critics think they may have found their wedding date.
Jeremiah Duggar and Hannah Wissmann are currently engaged
In January 2022, Jeremiah Duggar made Duggar news when officially announcing his engagement to Hannah Wissmann. Jeremiah Duggar and Hannah Wissmann began officially courting just three months prior to their engagement. Now, the couple seems happier than ever to share their love with the world.
On Jan. 6, Jeremiah posted a photo to Instagram of him proposing to Hannah. "She said YES!!!!" he captioned the post. "Hannah, getting to know you for the past year has been so incredible! I can't even find the words to describe it. You are the best thing that has ever happened to me and I cannot wait to marry you. I love you!!"
Jeremiah then credited Jed Duggar and his wife for helping make the proposal possible.
Back on Oct. 27, 2021, Jeremiah posted a photo with Hannah announcing the courtship. "Getting to know each other has been one of the greatest joys of our lives!" he wrote. "We are excited to start sharing our story with all of you and to see what God has in store for our future."
Duggar news: Duggar family critics believe they found evidence that the wedding is happening in March 2022
Duggar family followers know the Duggars tend to have quick courtships, and it seems Jeremiah Duggar and Hannah Wissmann might waste no time running down the aisle together. Eagle-eyed family critics on Reddit have the latest Duggar news on a possible wedding date. According to a wedding registry from Target for Jeremiah and Hannah, the wedding will take place on March 26, 2022.
Additionally, TV Shows Ace reports another wedding registry popped up for the couple via The Knot. That registry has the same wedding date listed.
The Target registry includes typical gifts, like kitchen and housewares staples, too.
Fake registries have cropped up in the past for the Duggars, of course, so there's no way to know for sure whether the wedding date listed is real until the couple makes an official announcement. But they may choose to keep their affairs more private. Jed Duggar and his wife chose to privately marry and make the announcement after the fact.
Will Jim Bob and Michelle Duggar make wedding announcements?
With so much wedding speculation making Duggar news, will Jim Bob and Michelle Duggar make any wedding announcements for Jeremiah Duggar and Hannah Wissmann? So far, it's too soon to tell. The Duggar family Instagram run by the parents posted about the couple's courtship, but they haven't posted anything since Thanksgiving 2021. Additionally, they haven't generally posted much since Josh Duggar's arrest and trial.
"Jeremiah is a faithful man who has trusted God and prayed for the right girl to come into his life in His time," the family Instagram wrote on a post of Jeremiah and Hannah. "We have absolutely loved getting to know Hannah and the Wissmann family better this year! Our families have been friends for many years, and we have always enjoyed our visits with them."
We imagine they won't post much about the wedding plans prior to the actual day. The family will likely post after the wedding happens, as that's what they did for Jed Duggar and Justin Duggar.
Check out Showbiz Cheat Sheet on Facebook!
Source: Read Full Article