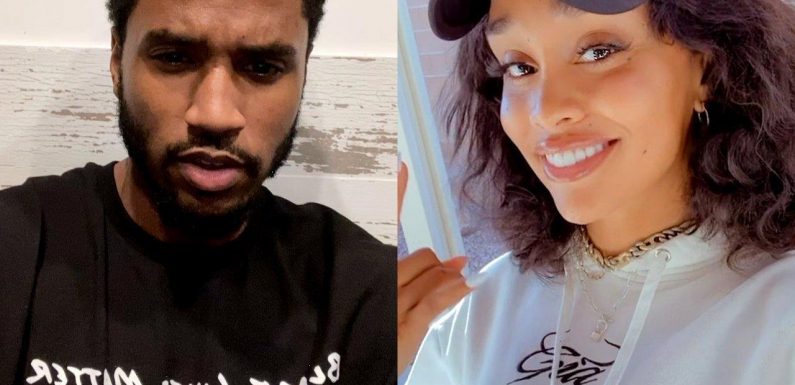 Shortly after it's reported that the 'Can't Help But Wait' crooner won't be facing any criminal charges, the basketball star declares that there's 'no white flag' as 'the war continues.'
AceShowbiz –Dylan Gonzalez has seemingly reacted to news of Trey Songz being cleared in an investigation into a sexual assault case involving her. Taking to social media, the basketball star vowed to continue "the war."
Shortly after it's unveiled that Trey, whose real name is Tremaine Aldon Neverson, won't be facing any criminal charges, the 27-year-old athlete made use of her Twitter account to share her thoughts. She declared, "No White Flag From Dylan Gonzalez. The War Continues #BeStrongNotSilent." She continued in her post, "To Whom It May Concern: We Still Marching On This Side."
In a separate tweet, Dylan wrote a cryptic message that read, "There is darkness in greatness. Let it make you. Not break you." The New Orleans Gators player went on to say, "You got this."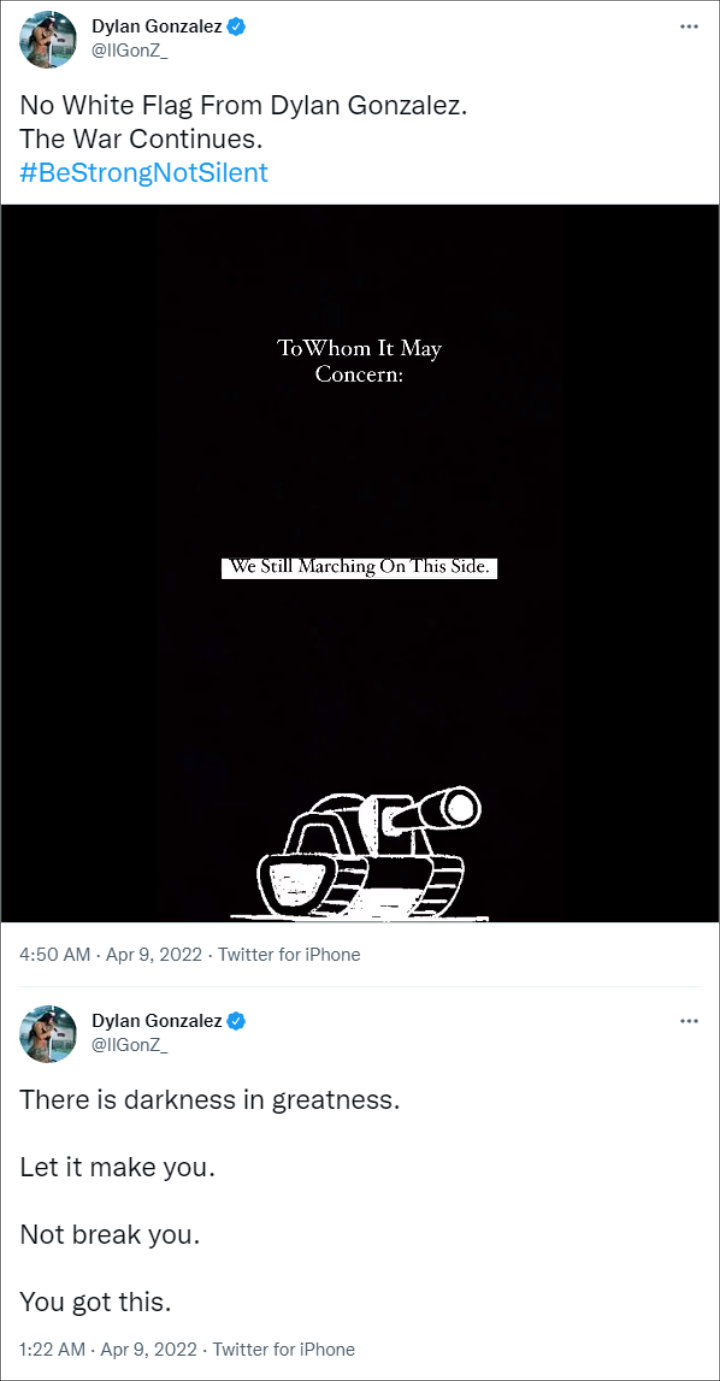 Dylan Gonzalez declared there's 'no white flag' after it's reported that Trey Songz is cleared in sexual assault investigation.
Dylan's social media posts came after TMZ broke the news that "the LVMPD has concluded the investigation into the sexual assault allegations against Tremaine Neverson and determined that no criminal charges will be filed." The authorities continued telling the outlet, "If any new evidence comes to light, the case will be reopened for further investigation."
Trey's attorneys, David Chesnoff and Richard Schonfeld, said in a statement that they're "pleased that Trey Songz has been cleared of wrongdoing." The lawyers added that they're also grateful as the Las Vegas Metropolitan Police Department investigation "has officially been closed."
"We are grateful to the LVMPD for the professional police work done and their thorough investigation, which included findings of inconsistency in witness testimony and insufficient evidence," David and Richard went on to say. "We are pleased that Trey can now return to what he does best, entertaining."
Dylan first accused Trey of sexually assaulting her on December 30, 2021. At the time, she tweeted, "Trey Songz is a rapist. Lord forgive me I Couldn't hold that in another year. See you in 2022." The WNBA player further detailed that the "Nobody Else But You" singer raped her in November that year while they were in Las Vegas celebrating his 37th birthday at The Cosmopolitan.
Later in January this year, Dylan turned to her Instagram account to address the situation once again. "With what seems like endlessly recurring news of the alleged sexual assault committed by Trey Songz, I am forced to repeatedly relive in my mind, and suffer anew, the long-suppressed horror and unbearable PTSD of my rape by his very hands at a well-known Las Vegas Hotel," she penned.
"I want to send my love, strength, and hope to all who are victims of sexual assault and its fatal nature," she continued. "You are not alone. I stand with you and encourage all those who have suffered abuse to speak out and come forward. Suppression of our voices only emboldens our oppressors, and you cannot heal what you do not reveal."
Source: Read Full Article