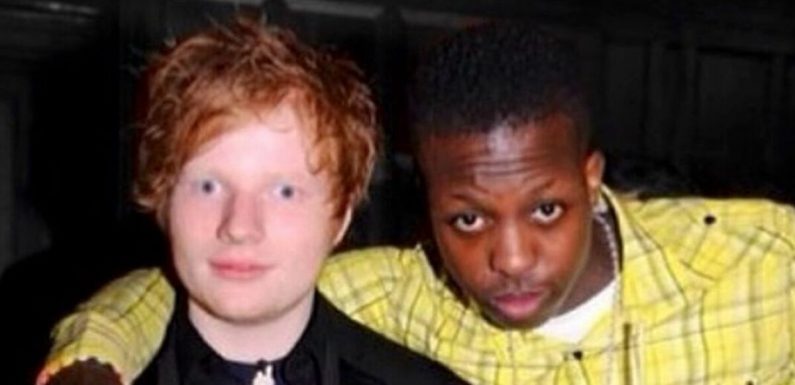 Trailer for 'Ed Sheeran: The Sum of it All'
We use your sign-up to provide content in ways you've consented to and to improve our understanding of you. This may include adverts from us and 3rd parties based on our understanding. You can unsubscribe at any time. More info
Ed Sheeran, 32, has detailed how he felt like he was "drowning" after SBTV's Jamal Edwards, who is the son of Loose Women's Brenda Edwards, died in February 2022 aged 31. Then, to add to his heartache, his friend Shane Warne died just one month later.
In a raw interview with Rolling Stone, the singer explained that he felt "embarrassed" and "selfish" for feeling like he "didn't want to live anymore".
Opening up about his depression, Ed said: "My best friend died. And he shouldn't have done.
"I've always had real lows in my life. But it wasn't really till last year that I actually addressed it.
"I felt like I didn't want to live anymore. And I have had that throughout my life… You're under the waves drowning. You're just sort of in this thing. And you can't get out of it."
Ed believed his feelings were "selfish" as he felt he needed to prioritise being a "father", leading him to feel "embarrassed about it all".
When his wife Cherry Seaborn noticed something was wrong, she encouraged Ed to seek help and he started seeing a therapist.
He explained: "No one really talks about their feelings where I come from. People think it's weird getting a therapist in England… I think it's very helpful to be able to speak with someone and just vent and not feel guilty about venting.
"The help isn't a button that is pressed, where you're automatically OK. It is something that will always be there and just has to be managed."
This comes after the release of the emotional documentary trailer for his new four-part drama series on Disney+.
Ed said recently that he had "spiralled" into a depression after his wife was diagnosed with a tumour while pregnant last year.
As she was pregnant, the tumour could not be operated on until after she had given birth.
In the trailer, there is a clip of him crying on stage, with Cherry saying: "I've never seen him cry on stage. He hasn't had the time to process and be at peace with his thoughts."
Ed then says to the camera: "You guys said, 'Do you want to make a documentary?' and I said, 'Yeah, it'll be me in the studio and we'll play a gig'.
"That's not what the documentary is."
The four-part series, which will be released in six weeks, will also chart Ed's path to stardom.
In the trailer Ed discusses growing up with a stutter, admitting his career path doesn't happen for someone like him.
He said: "That guy doesn't grow up to be a pop star. It's so unlikely."
The trailer ends with happier videos of Ed celebrating his birthday, playing on stage and laughing with his friends as he says "life can be unpredictable".
If you or someone you know has been affected by this story, Samaritans (116 123) operates a 24-hour service available every day of the year.
Alternatively, you can find more information on the Samaritans website here.
Source: Read Full Article