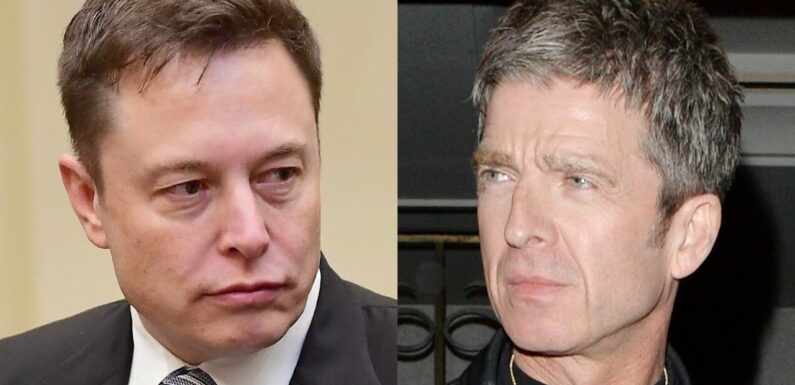 The former Oasis member is apparently a huge fan of the Tesla mogul and would love to be friends with the multi billionaire as he heaps praise on the businessman.
AceShowbiz –Noel Gallagher is keen to be friends with Elon Musk because he is a "dude" for launching rockets and wanting to colonise Mars. The former Oasis rocker has been admiring the work of the tech billionaire – who owns Twitter and founded Tesla, PayPal and SpaceX – and thinks he is not only one of the most fascinating people alive today but also the future of humanity due to his space ambitions.
Keen to go to dinner with Elon, 52, Noel, 56, thinks they could become close pals. "Obviously I've always known the name of this guy and I know he's some mad maverick but Elon Musk I had never really heard him speak, I didn't know his vibe," he said on "The Matt Morgan Podcast".
"So I clicked on this thing, when am I gonna meet this guy? He's amazing! He's landing f****** remote control rockets on a f****** iPad in the middle of the ocean! I would like to be his friend."
The "Don't Look Back in Anger" hitmaker admitted for a long time he "didn't know anything" about Elon or his plans, and now he wants him to get in touch.
He added, "I didn't know anything about him other than that he had a load of money and was a bit mad. I didn't know he was going to build a colony on Mars and he's built these rockets that are reusable and can be landed by an iPad in the middle of the Indian Ocean. Wow, what a dude. And he puts all his own money into it and he doesn't give a f***. Musk-y give us a shout, reach out!"
You can share this post!
Source: Read Full Article