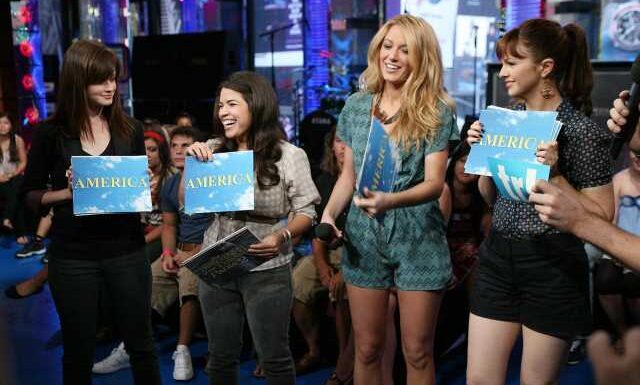 The X/Twitter owner trolls the Meta founder on his platform after the latter announces on Facebook that he wants to 'move on' from the fight because Elon didn't confirm the date.
AceShowbiz –Elon Musk has clowned Mark Zuckerberg online for calling off their cage fight. After the Meta founder called to "move on" from their match, the X/Twitter owner trolled Mark by calling him a "chicken."
"Zuck is a chicken," the 52-year-old on his platform on Sunday, August 13. After one user suggested that Mark was "trying to chicken out" in the fight, the SpaceX founder penned, "He can't eat at chic fil a because that would be cannibalism."
Elon's tweets arrived after Mark's announced on Facebook that he wants to "move on" from the fight. "I think we can all agree Elon isn't serious and it's time to move on. I offered a real date. Dana White offered to make this a legit competition for charity. Elon won't confirm a date, then says he needs surgery, and now asks to do a practice round in my backyard instead," the 39-year-old declared.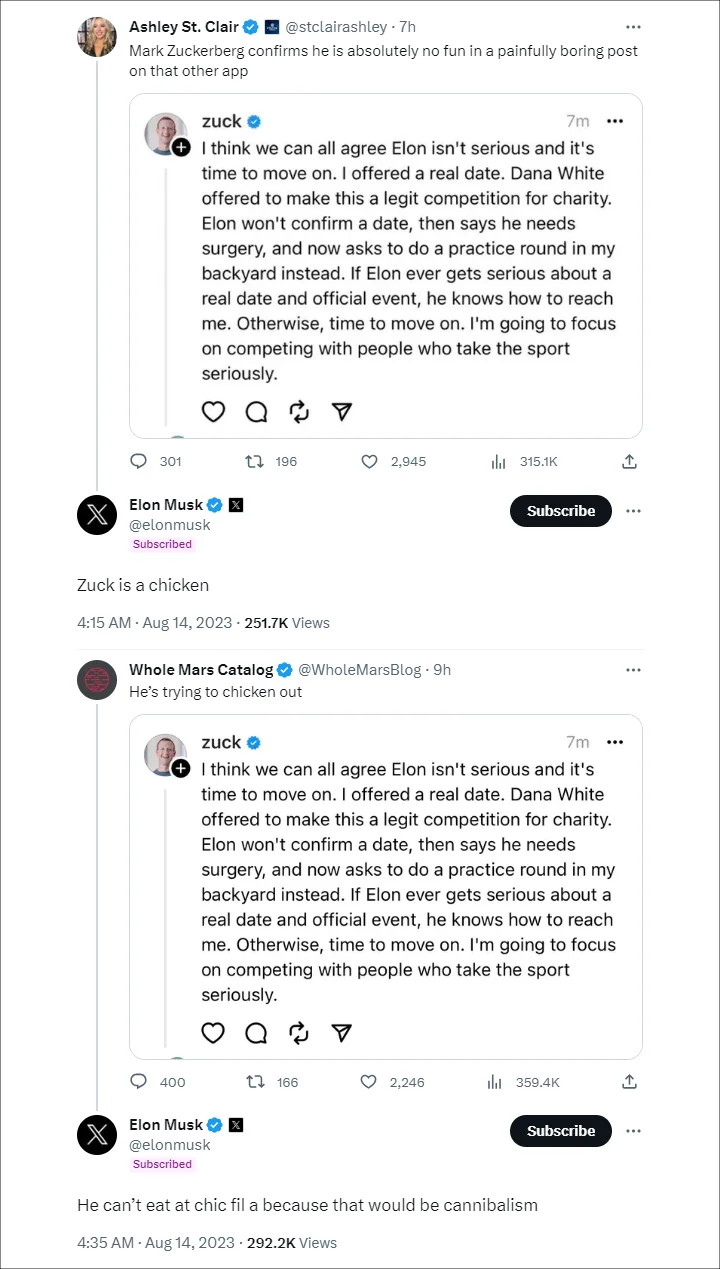 Elon Musk trolled Mark Zuckerberg for calling off their fight.
"If Elon ever gets serious about a real date and official event, he knows how to reach me. Otherwise, time to move on," the billionaire internet entrepreneur continued. "I'm going to focus on competing with people who take the sport seriously."
Mark must have changed his mind though. Prior to that, he said he was still up for the fight although nothing was confirmed. "I love this sport and I've been ready to fight since the day Elon challenged me. If he ever agrees on an actual date, you'll hear it from me. Until then, please assume anything he says has not been agreed on. Not holding my breath for Elon, but I'll share details on my next fight when I'm ready," he wrote on Threads alongside a photo of himself sparring outside.
As for Elon, he initially stated that "the fight will be managed by my and Zuck's foundations (not UFC)." He went on to share, "Livestream will be on this platform and Meta. Everything in camera frame will be ancient Rome, so nothing modern at all. I spoke to the PM of Italy and Minister of Culture. They have agreed on an epic location. Everything done will pay respect to the past and present of Italy. And all proceeds go to veterans. And pediatric hospitals in Italy (sic)."
You can share this post!
Source: Read Full Article