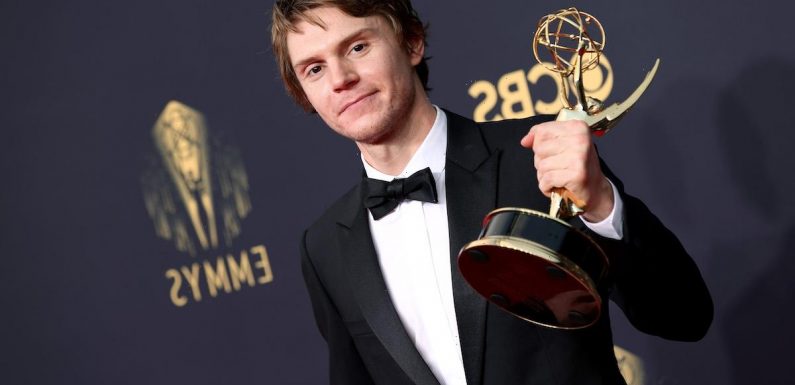 Evan Peters had a successful night at the 73rd Emmy Awards. The actor took home a gold trophy for his work on the popular show Mare of Easttown.
During his acceptance speech, Peters gave a special shout-out to his co-star on the show, Kate Winslet. Find out what Peters said and how fans are reacting to his win.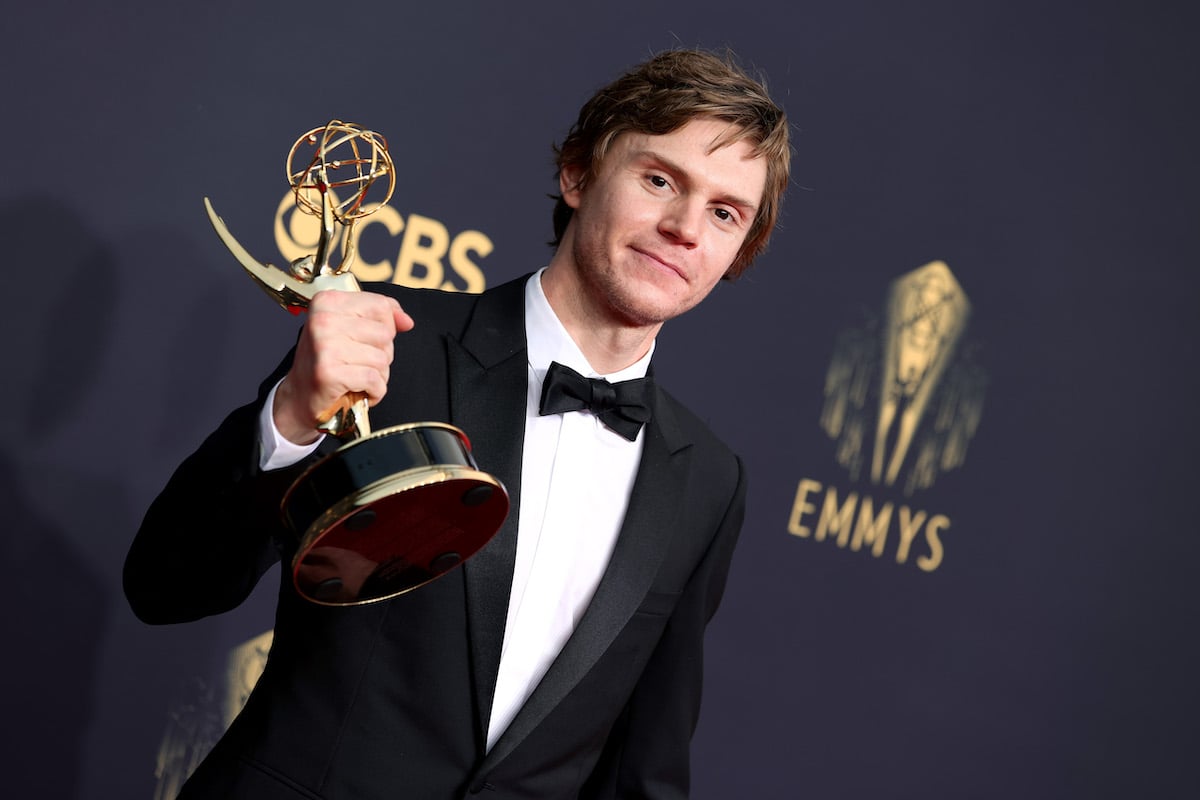 This year marked Evan Peters' first Emmy nomination
Many fans are surprised by the fact that Peters has never even been nominated for an Emmy before.
Peters is known for his work in the Ryan Murphy universe. He is one of only two actors, the other being Sarah Paulson, to appear in nearly every single season of Murphy's anthology series, American Horror Story. He also had starring roles in Murphy's Pose.
Peters played Peter Maximoff, aka Quicksilver, in the X-Men film series. He has also appeared in several other movies, including Sleepover, An American Crime, Adult World, Elvis & Nixon, and I Am Woman.
Evan Peters thanked Kate Winslet 'for being Kate Winslet'
Peters looked surprised to hear his name called as the winner of the award from Outstanding Actor in a Limited or Anthology Series or movie for his role in Mare of Easttown. Actors Wilmer Valderrama and Vanessa Lachey presented the award to a visibly nervous Peters.
Peters beat out fellow nominees Anthony Ramos (Hamilton), Daveed Diggs (Hamilton), Jonathan Groff (Hamilton), Paapa Essiedu (I May Destroy You), and Thomas Brodie-Sangster (The Queen's Gambit) for the honor.
"Thank you to the Academy," Peters began his speech. "My fellow nominees, you guys were all incredible this year. I got to thank my mom and my dad for getting me out to LA. You guys were crazy for doing that, but we're gonna drink tonight."
He thanked Mare of Easttown director Craig Zobel, then shouted out co-star Kate Winslet "for being Kate Winslet." Although the actor kept a low tone throughout most of his speech, he raised his voice to an enthusiastic scream as he said Winslet's name.
"But I especially want to thank everyone who watched this show," Peters concluded. "This was a dream come true for me tonight, and it wouldn't have been possible without you, so thank you."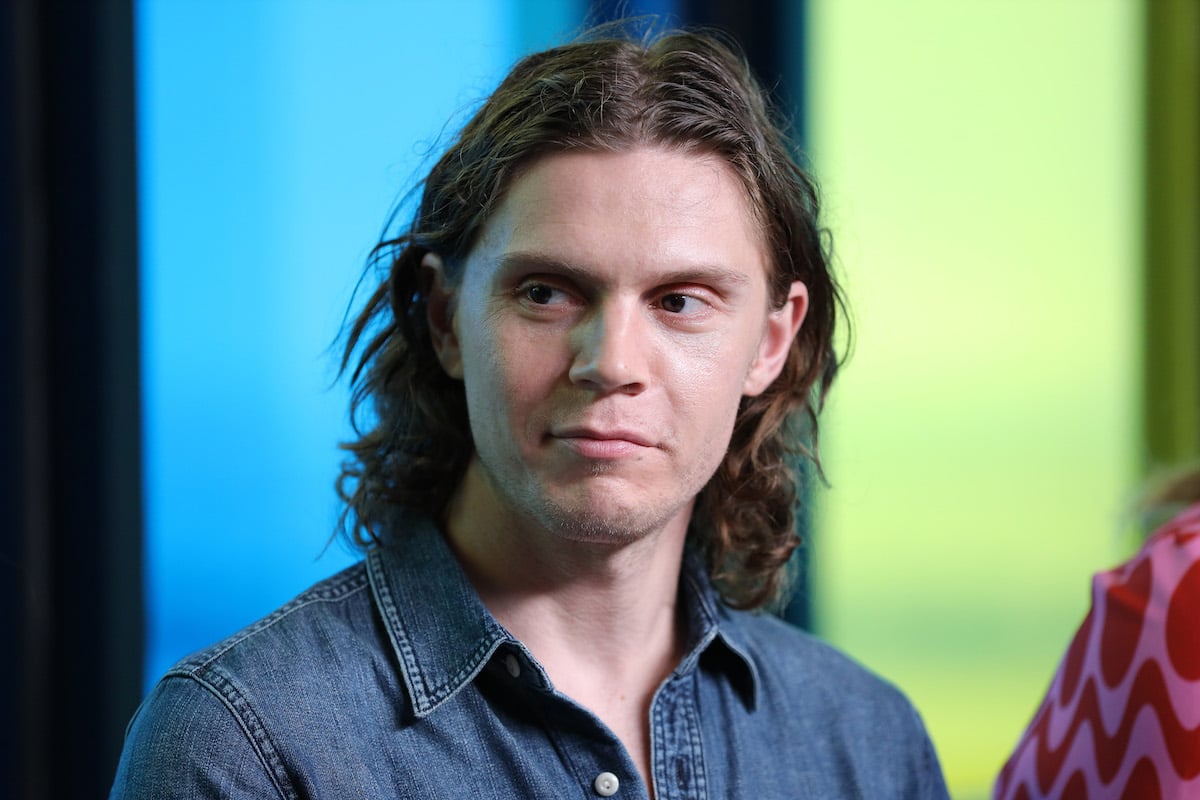 Fans agree that the actor should have won the award years ago
Most fans who have followed Peters' work over the years agree that he should have earned at least an Emmy nomination long ago. In the comments section of his acceptance speech video, YouTube offered their opinions of Peters' win. 
One commenter wrote, "He's been getting robbed for YEARS, his performances in AHS have all been so versatile. It's incredible to finally see him win, he truly deserves it…" while another said, "He's such an underrated actor. I'm glad he got more recognition as a good actor than just being the guy who played Quicksilver, can't wait to see what else he does next. So proud of him….."
One YouTube user pointed out, "Soo weird to say a young actor has deserved an Emmy for soo long, but thats Evan…so glad he finally got some recognition," and another wrote, "This was what every AHS fan been waiting to see on our screen since 2011. Evan Peters finally – and rightfully – has won a freaking Emmy."
Other comments praising Peters and questioning why he hasn't earned the recognition before include:
"He's just one of those actors, who is sooooo good in everything he does!!!!! Glad he finally got some Emmy recognition, especially for this fantastic show!"
"Long overdue! Evan was robbed for AHS: Cult, but I'm glad he finally got the recognition he deserves!"
"Wow, Evan Peters finally got recognized by the Emmys! He has done some great performances on AHS but wasn't even nominated. I'm glad that he won an Emmy!"
Fans can look forward to seeing more of Peters very soon, as he will play serial killer Jeffrey Dahmer in Ryan Murphy's upcoming limited series Monster: The Jeffrey Dahmer Story on Netflix.
Source: Read Full Article