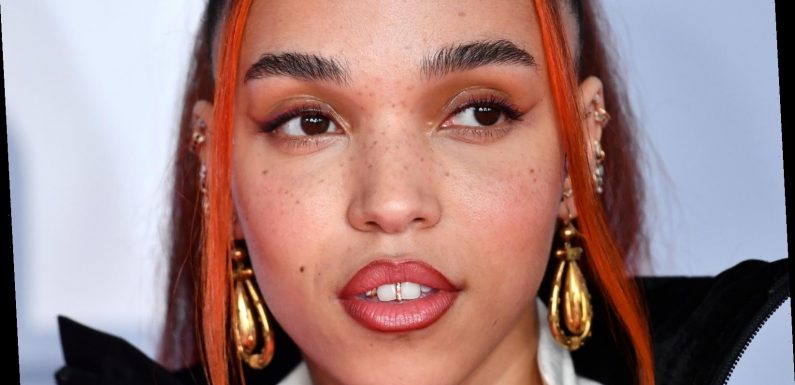 Singer FKA Twigs recently sat down with CBS This Morning's Gayle King to discuss the abuse she allegedly endured during her relationship with Shia LaBeouf, and the subsequent lawsuit she filed against him. The two met in 2018 upon Twigs making her acting debut in LaBeouf's biographical film about his childhood, Honey Boy (via Variety). They quickly began a tumultuous relationship that lasted under a year, with Twigs saying that there were red flags from the very beginning.
"It was very interesting talking to her. She was telling some really eye-opening and jaw-dropping things. It's very troubling," King said of her interview with Twigs (via YouTube). "But the thing that gets me, it's her first TV interview, she said 'I've never talked to a TV reporter before, she was a little nervous." King further added that Twigs had no interest in making her lawsuit public, but felt that she found herself with no other option. She allegedly requested that if LaBeouf would "get help" or donate to a domestic abuse charity, the lawsuit would "never see the light of day." But he refused to do either (via The Daily Mail).
FKA Twigs takes a stand for victims' rights
King's interview on CBS this Morning with FKA Twigs was comprehensive, detailed, and emotional. She chats to the singer about some of the specific instances that led to her realizing her relationship with the actor was abusive in many ways, including sexually, physically, and mentally. But the interview takes a very obvious turn when King asks Twigs, "Nobody who's been in this position likes this question, and I often wonder if it's even appropriate to ask … why didn't you leave?"
Twigs responds, "I think we have to stop asking that question. I know that you're asking it out of love, but like, I'm just going to make a stance and say I'm not going to answer that question anymore because the question should really be to the abuser, 'Why are you holding someone hostage with abuse?'" She explains that many people believe that the abuse couldn't have been "that bad, or else she would have left." But according to Twigs, it's because it was that bad that she couldn't leave.
Source: Read Full Article